From the Shelf
Hotel Reads in a Time of Vacancy
Last week, Stephen King told Stephen Colbert that The Shining's Jack Torrance was a character he wouldn't want to be quarantined with right now. Seems reasonable.
In olden (pre-Covid-19) times, I spent about 30 days per year in hotel rooms, but I'm unlikely to do so again for a while. Hotels have never been so vacant, which is scary on many levels and has prompted thoughts of great hotel reads and empty rooms (except, of course, for the ghosts).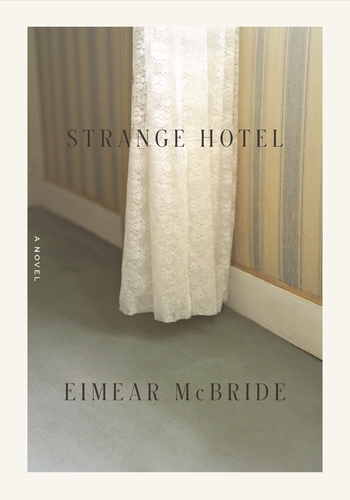 I recently booked a few days in Eimear McBride's brilliant novel Strange Hotel (FSG), offering amenities like this: "Which begs the question then, does she think of her life in these hotel rooms as laboratorially contained? Clearly the answer is yes, she has thought of it in this way. Each experience and experiment brought to culmination, data stripped, then labelled a failure or success. Is that really true? The answer is really yes: anthill--hotel rooms, ants as men. On reflection she can't deny the similarities between these games and their, oh so conscientiously maintained, absences of conquest."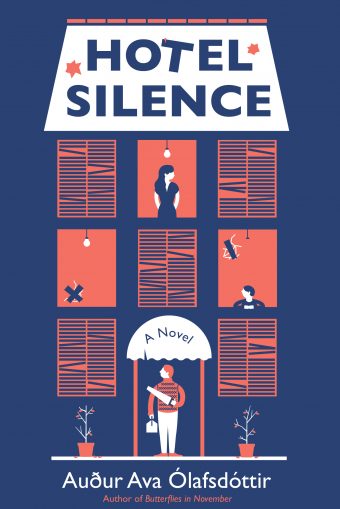 I've also stayed in the beautifully surreal Hotel Silence by Audur Ava Ólafsdóttir, translated by Brian FitzGibbon (Grove Press/Black Cat), where Jónas observes: "Sleeping pills also feature as a way of enabling people to sleep longer than usual in hotel rooms, for eternity you might say."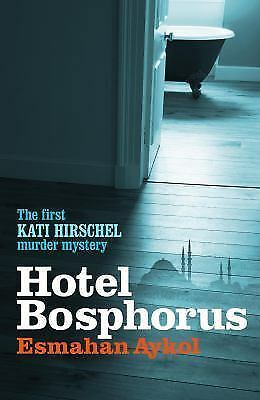 And a great time was had in Hotel Bosphorus by Esmahan Aykol, translated by Ruth Whitehouse (Bitter Lemon Press), where the intrepid Istanbul bookseller Katie Hirschel investigates a murder in "a suite with a magnificent view. It was almost larger than my apartment.... Can a hotel room make a person happy? Well, this one could."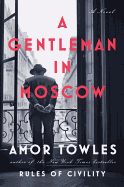 Ultimately, however, I suspect I'm more like Count Rostov in Amor Towles's wonderful A Gentleman in Moscow. Exiled to the Metropol Hotel's attic, he adapts: "Thus, within an hour he had reduced his room to its essentials: a desk and chair, a bed and bedside table, a high-back chair for guests, and a ten-foot passage just wide enough for a gentleman to circumambulate in reflection." --Robert Gray, contributing editor

In this Issue...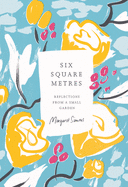 An Australian journalist shares anecdotes from her urban garden in a memoir full of wry humor and stubborn optimism.

This hugely appealing book delivers adventure, lovable characters and sweet messages about helpfulness and tolerance.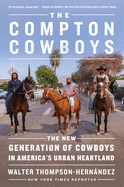 Black cowboys merge tradition and current culture to save at-risk youth in a city with one of the highest death-by-gun rates in the country.
Review by Subjects:
Fiction ⋅ Mystery & Thriller ⋅ Biography & Memoir ⋅ Gardening ⋅ Reference & Writing ⋅ Humor ⋅ Children's & Young Adult

Book Candy
What Bestselling Authors Are Reading at Home
Check out "what bestselling authors are reading at home." Participants include John Grisham, Elizabeth Gilbert, Jay Manuel, Scott Turow and James Patterson.
---
"Meryl Streep reciting poetry to Yo-Yo Ma's cello is the lockdown tonic we all need," Classic FM noted.
---
"The most complex word in the English is only three letters long," considerable noted.
---
Author C Pam Zhang picked her "top 10 novels about moving" for the Guardian.
---
Atlas Obscura checked out "7 spectacular libraries you can explore from your living room."
---
"Eco-responsible furniture: this bookshelf can be reassembled into a coffin after the owner's death." (via Bored Panda)

Great Reads
Rediscover: Per Olov Enquist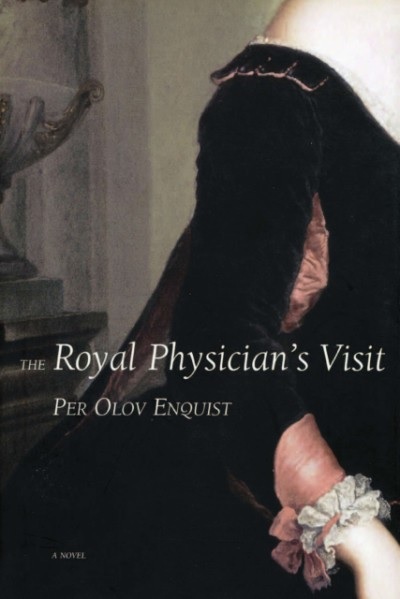 Per Olov Enquist, the Swedish novelist, playwright, poet and screenwriter, died April 27 at age 85. Enquist was winner of the Nordic Council's literary prize and the Swedish Academy's Nordic prize. His historical novel The Visit of the Royal Physician won him the August Prize, Sweden's most prestigious literary award after the Nobel. He won a second August award for his 2008 autobiography A Different Life. His books, including The Crystal Eye (1961), The Parable Book (2013), The Magnetist's Fifth Winter (1964) and The March of the Musicians (1978), have been translated into a dozen languages. He also helped write the screenplay for the film Pelle the Conqueror, which won an Oscar for best foreign language film. "Few have, like him, inspired other writers, renewed the documentary novel, revitalized Swedish drama and touched readers for more than half a century," said Håkan Bravinger, literary director at Enquist's Swedish publisher, Norstedts.
Enquist was cited by fellow Swedish writer Henning Mankell in Mankell's final diary entry before he died. "Eventually, of course, the day comes when we all have to go," wrote Mankell. "Then we need to remember the words of the author Per Olov Enquist: 'One day we shall die. But all the other days we shall be alive.' "

The Writer's Life
Reading with... Phuc Tran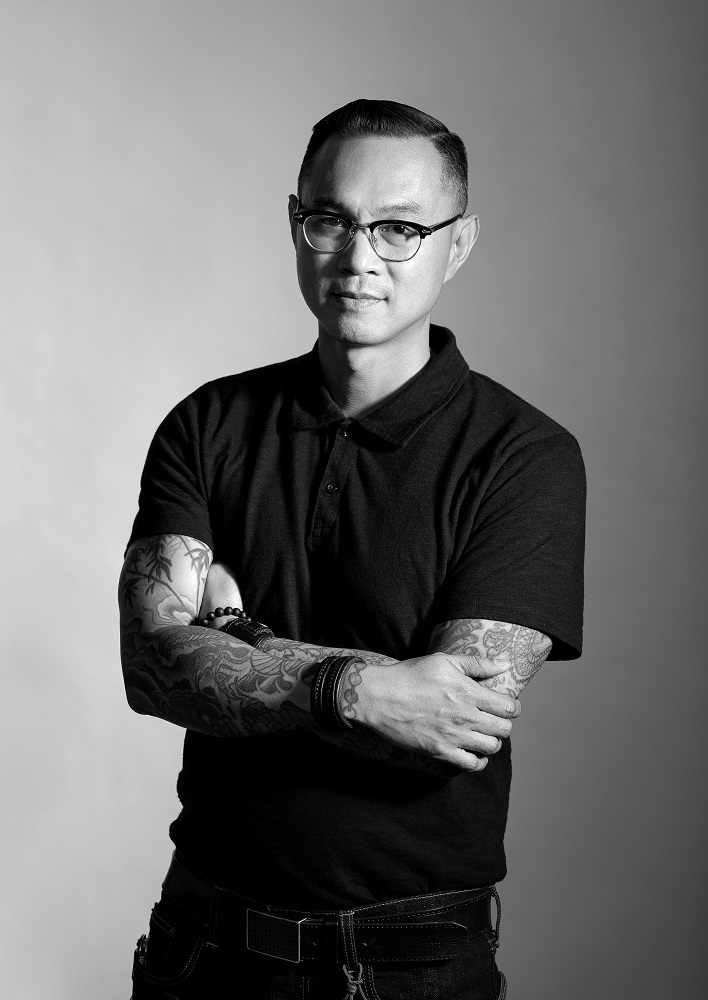 photo: Jeff Roberts Imaging
Phuc Tran has been a high school Latin teacher for more than 20 years; at the same time, he has become a highly sought-after tattooer. Tran graduated from Bard College in 1995 with a BA in Classics and received the Callanan Classics Prize. He taught Latin, Greek and Sanskrit in New York City at the Collegiate School and was an instructor at Brooklyn College's Summer Latin Institute. Most recently, he taught Latin, Greek and German at the Waynflete School in Portland, Maine. His 2012 TEDx talk "Grammar, Identity, and the Dark Side of the Subjunctive" was featured on NPR's Ted Radio Hour. Tran's memoir Sigh, Gone was just published by Flatiron Books.
On your nightstand now:
Like, metaphorically or literally? Because I don't actually have a nightstand, I'll assume metaphorically since my books just lie in a pile on the floor. The next books on the docket are The Family Fang by Kevin Wilson (because holy smokes, I was blown away by Nothing to See Here); Writers and Lovers by Lily King; Where the Crawdads Sing by Delia Owens (this is my book club's book); and Minor Feelings by Cathy Hong Park. I read Minor Feelings in two days, but I feel like I'm going to have to read it again because it's so intense and there's a lot to unpack.
Favorite book when you were a child:
Lloyd Alexander's Chronicles of Prydain series because I was such a fantasy nerd as a kid. I think I read the whole series three times--and if you say that's a Tolkien rip-off, we're gonna have to arm wrestle.
Your top five authors:
Oof! Are we talking dead? Alive? Of all time? Okay, I guess in no particular order: Charles Dickens, Nicholson Baker, Oscar Wilde, Michael Chabon, Ann Patchett. I know, it's a weird list, and I'm sure it would change weekly, if not hourly. Stay with me, though. I'm thinking about being on a deserted island and being able to read only five writers for the rest of my hot, gritty life on that island as I went coconuts. Dickens because his sentences and characters are so wild and not tropical; Baker because he's so modern and astute (and two novels are just rocks-off smutty); Wilde because, well, because he's Wilde; Chabon because of Kavalier and Clay; and Patchett because her writing is so heady and hearty at the same time but without the head-scratching syntax of Dickens.
Book you've faked reading:
Ulysses by James Joyce. Ugh. I've tried reading Ulysses so many times, and I keep losing steam (of consciousness).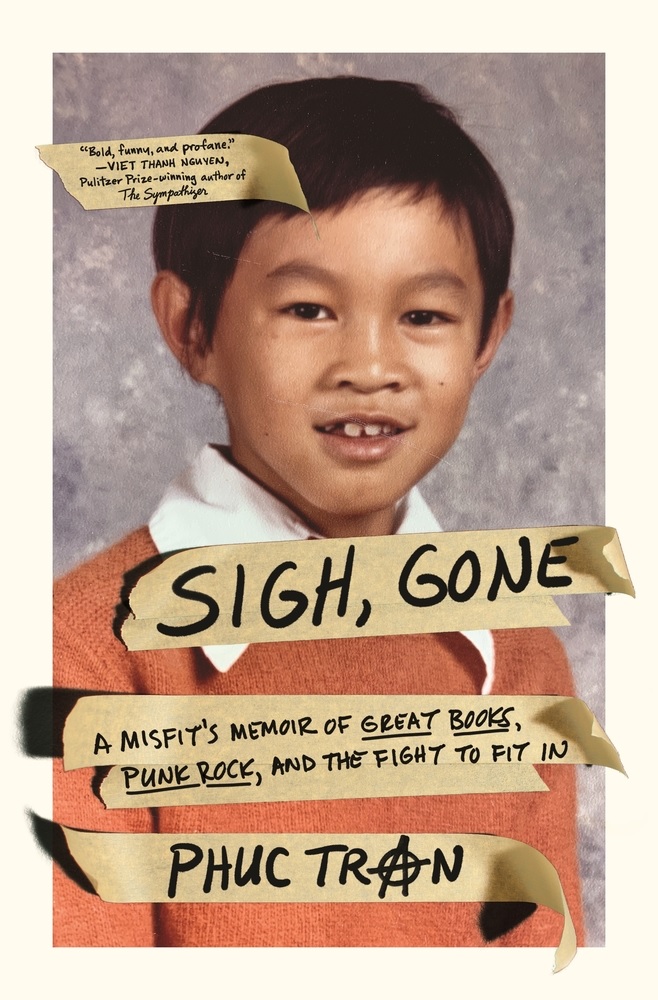 Book you're an evangelist for:
The Amazing Adventures of Kavalier and Clay by Michael Chabon. I love this book so much--luminous, heartfelt, simultaneously vast and minute, magical and real, hyperbolic and understated.
Book you've bought for the cover:
Girlfriend in a Coma by Douglas Coupland. Okay, I bought this for the cover and also because the title is a Smiths song, and I thought, "Anyone with the balls to name a novel after a Smiths song is an audacious writer." It's so dark and weird and disturbing.
Book you hid from your parents:
The Happy Hooker by Xaviera Hollander. So... uh... my friend in sixth grade found this paperback in his parents' basement, and our lunch table passed this book around and, uh... well... uh... I read it cover to cover. And I may have re-read a lot of it. Yeah.
Book that changed your life:
Man's Search for Meaning by Viktor Frankl. This book shifted how I see my own and other people's suffering.
Favorite line from a book:
"Human speech is like a cracked kettle on which we tap crude rhythms for bears to dance to, while we long to make music that will melt the stars." --Flaubert, Madame Bovary
Five books you'll never part with:
Carmina by Catullus
The Picture of Dorian Gray by Oscar Wilde
David Copperfield by Charles Dickens
Collected Poems by Emily Dickinson
Autobiography of Malcolm X by Malcolm X
Book you most want to read again for the first time:
Jane Eyre by Charlotte Brontë.

Book Reviews
Fiction
Viking, $28, hardcover, 432p., 9780525429760
Feminist Press, $15.95, paperback, 128p., 9781936932825
Berkley, $26, hardcover, 336p., 9781984804938
Mystery & Thriller
Minotaur , $27.99, hardcover, 400p., 9781250300058
Biography & Memoir

Morrow, $28.99, hardcover, 272p., 9780062910608
Hachette, $28, hardcover, 352p., 9780306922800
Grove Press, $24, hardcover, 192p., 9780802148827
Gardening

Scribe US, $15, hardcover, 128p., 9781950354221
Reference & Writing
Bloomsbury Sigma, $28, hardcover, 368p., 9781472958228
Humor
Arsenal Pulp Press, $14.95, paperback, 160p., 9781551527871
Children's & Young Adult

Knopf, $16.99, hardcover, 128p., ages 5-9, 9781524766719
Chronicle, $16.99, hardcover, 56p., ages 5-8, 9781452165042
Amulet Books, $17.99, hardcover, 272p., ages 8-12, 9781419740831
---