From the Shelf
Cooking Through Quarantine
To cook is to show love--in times of certainty and abundance, and perhaps even more so in times of worry and economy. For many in quarantine, comfort has come via sourdough. If you want to see what everyone's Instagramming about--and scent your house beyond adjectives--join in.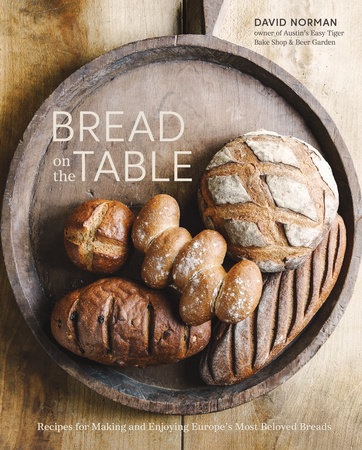 For a fascinating, fun background on everything European bread, try Bread on the Table (Ten Speed, $35) by David Norman, owner of the dynamite Austin, Tex., beer 'n' bread staple Easy Tiger. Then move on to The Joys of Baking by Samantha Seneviratne (Running Press, $30)--and try to eat just one Spicy Chocolate Hazelnut Biscotti or Sweet Potato Cinnamon Bun with Browned Butter Cream Cheese Glaze.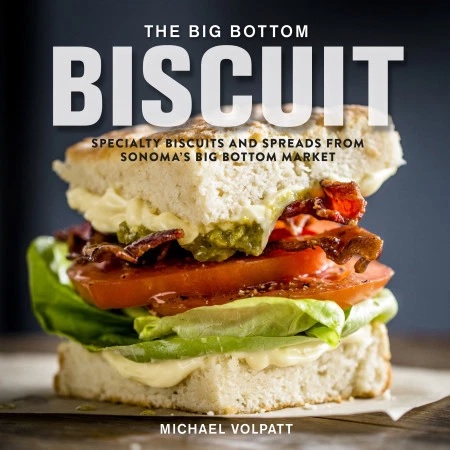 Still craving carbs? In 2016, Oprah deemed the Big Bottom Market biscuit mix one of her Favorite Things of the year--and Michael Volpatt's The Big Bottom Biscuit (Running Press, $18) offers recipes to re-create the fluffy, buttery pockets of joy at home. (Bonus: follow Volpatt for his charming videos of cooking from home during quarantine.)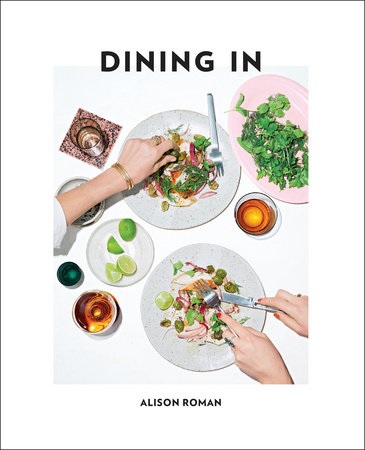 Channel Alison Roman, the ebullient recipe goddess/Internet darling, via Dining In (Clarkson Potter, $32.50). Her foolproof, unfussy recipes lean conveniently on pantry staples, yet feel fresh and fun. See: Clam Pasta with Chorizo and Walnuts; Split Pea Salad; Spicy, Garlicky White Beans; and of course, Salted Butter and Chocolate Chunk Shortbread.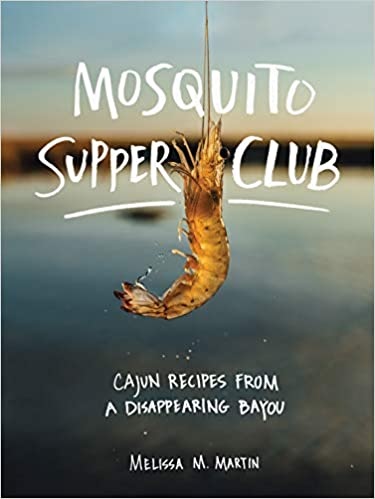 Finally, transport yourself--if only through flavor--to the bayou, with recipes from the beautiful, bountiful Mosquito Supper Club by Melissa M. Martin (Artisan, $35). If you're able to access fresh--or even canned--seafood, you can taste another place. "To eat a Gulf oyster, an Olympian oyster, a Breton Sound oyster, or a Prince Edward Island oyster is to travel," writes Martin. "To eat an oyster is to taste the waters of the world, to be one with nature, to kiss the ocean." --Katie Weed, freelance writer and reviewer

In this Issue...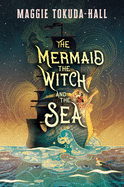 In this rich YA fantasy, pirate Flora and entitled Lady Evelyn find themselves in love and on the run from a nasty husband-to-be, a witch, spies and a vengeful pirate captain.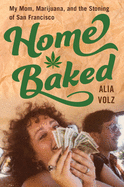 A loving memoir by the daughter of San Francisco's groundbreaking cannabusiness "Brownie Lady" recalls her childhood at the center of the city's political and cultural upheaval.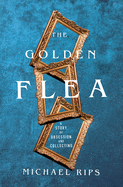 A look at the people, place and things that made New York City's Chelsea flea market one of the most famous (and outrageous) in the world.
Review by Subjects:
Fiction ⋅ Science Fiction & Fantasy ⋅ Food & Wine ⋅ Biography & Memoir ⋅ History ⋅ Social Science ⋅ Psychology & Self-Help ⋅ Art & Photography ⋅ Children's & Young Adult

Book Candy
King's Characters in Quarantine: Who're the Worst?
Stephen King revealed "which of his characters would make the worst quarantine-mate" on The Late Show with Stephen Colbert.
---
"Bring some magic to your next Zoom meeting with these Harry Potter backgrounds," Mental Floss advised.
---
More than 40 Portuguese authors and as many translators volunteered to collaborate on Escape Goat, a serial lockdown novel.
---
Illustrator and cartoonist Tom Gauld explored "the special ways to order books in lockdown" for the Guardian.
---
Open Culture explored "500+ beautiful manuscripts from the Islamic world now digitized & free to download."
---
Bookshelf looked into "fake wardrobe bookshelves."

Great Reads
Rediscover: The Iron King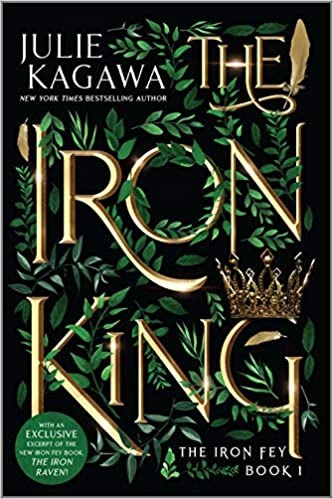 The YA Iron Fey series by Julie Kagawa began 10 years ago with the publication of The Iron King by Harlequin, and follows Meghan Chase, a teenager drawn into a fantasy land based on William Shakespeare's A Midsummer Night's Dream. After The Iron King, the series continued with The Iron Daughter (2010), The Iron Queen (2011), The Iron Knight (2011), The Lost Prince (2012), The Iron Traitor (2013) and The Iron Warrior (2015). The Iron Raven will be published by Inkyard Press in February 2021. Meanwhile, Inkyard is releasing special editions of Kagawa's previous books with new bonus novellas. The special edition of The Iron King was published on May 5 ($11.99, 9781335016034). The Iron Daughter will be available on July 14. The series has sold more than a million copies in North America.
Natashya Wilson, executive editor of Inkyard Press, said, "I remember reading the first line of The Iron King manuscript and feeling the hairs rise on the back of my neck--I knew that this voice, this book, would be important. Ten years later, I am so proud of Julie's incredible body of work and the journey we've taken together with The Iron Fey. Releasing this special edition on the 10-year anniversary of the book and series shows me all over again that dreams do come true, and I can't wait for a new generation of readers to discover the magic of Faery as only Julie can tell it."

The Writer's Life
Reading with... Sophie Dahl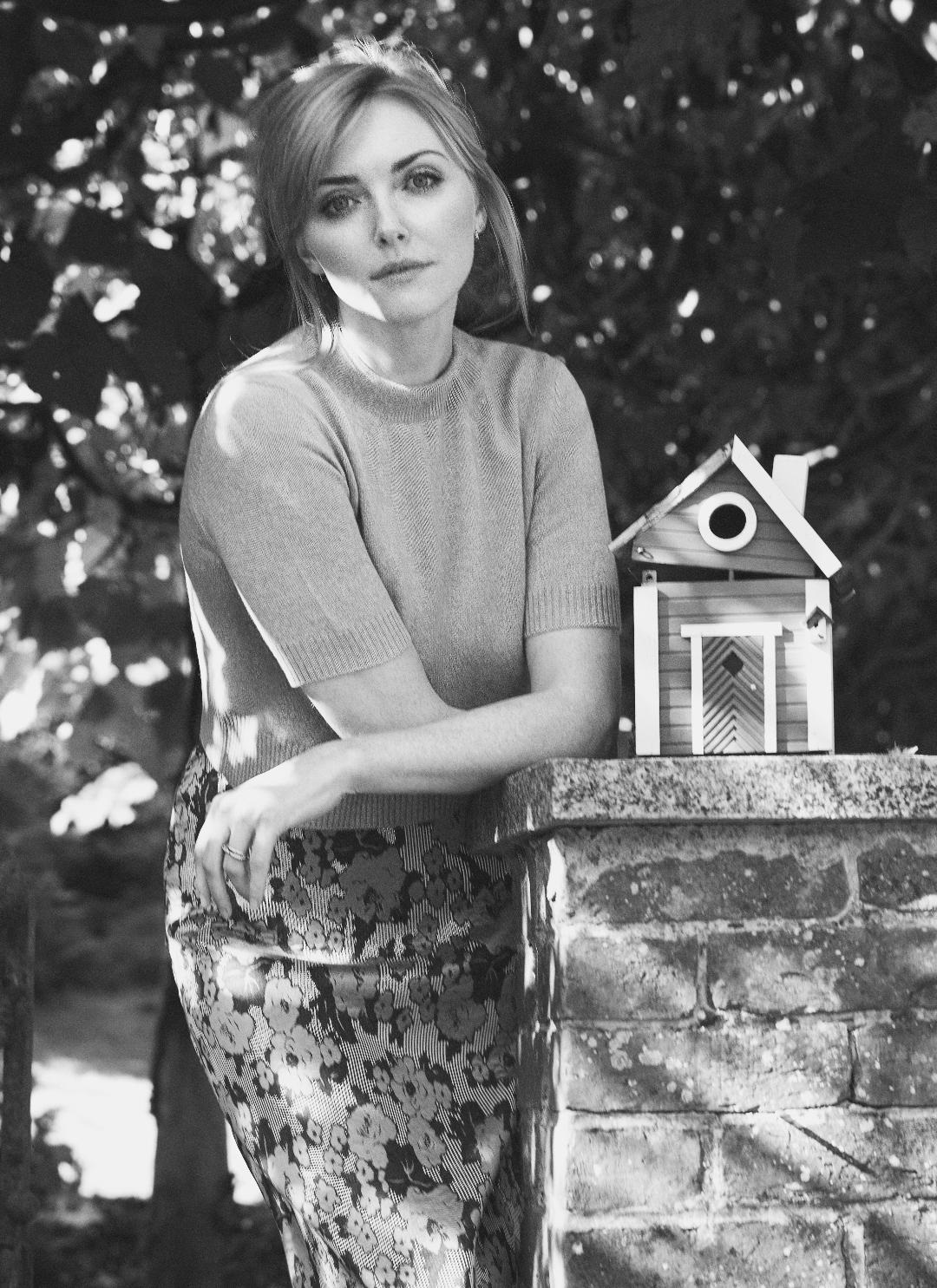 photo: Matt Easton
Sophie Dahl began her working life as a teenage fashion model, but books and words were her first love. Her fiction includes the illustrated novella The Man with the Dancing Eyes (illus. by Annie Morris) and Playing with the Grown-ups. She has also written two cookbooks, Very Fond of Food: A Year in Recipes and Miss Dahl's Voluptuous Delights, in addition to writing and presenting two BBC shows about food. She is a contributing editor at Condé Nast Traveller and was a long-time contributing editor at British Vogue. Dahl lives in the English countryside with her husband, daughters, rescue dog, cat and tortoise. Her first book for children, Madame Badobedah, illustrated by Lauren O'Hara, is available now from Candlewick.
On your nightstand now:
Mudlarking: Lost and Found on the River Thames by Lara Maiklem, a totally captivating social history of London, told through the objects that are washed up on the foreshore of the River Thames. It's that rare thing--history and detailed fact but told in the most lyrical, tender way. I'm also reading Ariel Leve's memoir, An Abbreviated Life, which is extraordinary but has to be read in doses as it's such painful reading.
Favorite book when you were a child:
Can I have two? If so, Ronia, The Robber's Daughter by the inimitable Astrid Lindgren and The Wolves of Willoughby Chase by Joan Aiken. Both feature nuanced, sparky heroines fighting darkness, complex family dynamics and internal struggles. Give me these kinds of young women any day, please! Adversity is a part of life and good children's books illustrate this so powerfully. We adults sometimes need reminding. The wonderful children's author Katherine Rundell says in her book Why You Should Read Children's Books, Even Though You Are So Old and Wise: "Ignore those who would call it mindless escapism: it's not escapism: it is findism. Children's books are not a hiding place, they are a seeking place."
Your top five authors:
Margaret Atwood, Zadie Smith, Philip Pullman, Astrid Lindgren, John Irving, Mary Karr. Argh. And Hilary Mantel and Nancy Mitford. Eight, useless.
Book you've faked reading:
Middlemarch by George Eliot. Never got round to it. Sorry.
Book you're an evangelist for:
There is a fantastic book on grief called The Wild Edge of Sorrow: Rituals of Renewal and the Sacred Work of Grief, written by the psychotherapist Francis Weller. He writes gems like: "Grief and love are sisters, woven together from the beginning. Their kinship reminds us that there is no love that does not contain loss and no loss that is not a reminder of the love we carry for what we once held close." See also any of The School of Life Books, but particularly A Replacement for Religion. I think we're living in such crazy, kooky times that books like these can really help us hang onto our hats.
Book you've bought for the cover:
Ooh, definitely Cherry by Nico Walker. Which outdid the cover. Such an amazing book. He's brilliant.
Book you hid from your parents:
I think my mother actually bought me Forever by Judy Blume, which seems to be the formative hide-from-your-parents book. I definitely hid it from my teachers. Probably hid Ambition by Julie Burchill, which was bursting with sex. And all of those unbelievably sinister Virginia Andrews books. Good Lord--what was that all about?! Our caretakers had no idea we were reading a hotbed of murder and incest!
Book that changed your life:
I read Hideous Kinky by Esther Freud when I was a teenager and I related to it so much. I love that it's from a child's perspective, which keeps it feeling generous and curious, and it captures the blind acceptance of childhood so magically. I'm a huge fan of all of Freud's work. Peerless Flats has the same observed detachment and is great.
Favorite line from a book:
An oldie but a goodie from L.P. Hartley's The Go-Between: "The past is a foreign country; they do things differently there."
Five books you'll never part with:
A proof copy of Philip Pullman's The Book of Dust: The Secret Commonwealth. I interviewed him on its release and he signed it and I was struck dumb by pure fandom, which was a problem because we were in front of an audience of a thousand.
A first edition of Nancy Mitford's The Pursuit of Love, one of my favorite books of all time.
A memoir of the actress Carol Matthau with a great cover that's quite hard to get hold of now, called Among the Porcupines.
The Greengage Summer by Rumer Godden. It was a present from the writer Dolly Alderton and has the prettiest cover.
A first edition of My Lady Nicotine by J.M. Barrie, which my husband gave me when we were newly together, as I was still partial to a cigarette in those days.
Book you most want to read again for the first time:
I think The Dutch House by Ann Patchett is an incredible novel, and I did read it all over again as soon as I'd finished. I feel that way too about Andrea Levy's Small Island. I could read and read and read it and will always discover something that feels new and moving.
What is the greatest love story of a book?
Exit West by Mohsin Hamid. The most elegant, haunting love story.

Book Reviews
Fiction
Riverhead Books, $27, hardcover, 272p., 9780735211773
Flatiron Books, $26.99, hardcover, 272p., 9781250307187
Science Fiction & Fantasy
Tor, $25.99, hardcover, 256p., 9781250302045
Food & Wine
The Experiment, $19.95, paperback, 272p., 9781615196630
Knopf, $28.95, hardcover, 432p., 9780307271013
Biography & Memoir

Houghton Mifflin Harcourt, $27, hardcover, 432p., 9780358006091
History
Basic Books, $30, hardcover, 368p., 9781541672727
Social Science
Bold Type Books, $26, hardcover, 224p., 9781568589350
Psychology & Self-Help
Harper Wave, $29.99, hardcover, 352p., 9780062913296
Art & Photography

W.W. Norton, $26.95, hardcover, 224p., 9781324004073
Children's & Young Adult

Candlewick Press, $18.99, hardcover, 368p., ages 14-up, 9781536204315
Little, Brown Books for Young Readers, $17.99, hardcover, 56p., ages 4-8, 9781368036924
---