From Pass Books
Gulf Coast Author Jennifer Moffett Debuts First Novel, "Those Who Prey"

We could not be more proud and honored to debut Jennifer Moffett's first novel, Those Who Prey from Simon & Schuster. Many of you may recognize Jennifer from her visits to Pass Books and attendance at our author events. She lives here on the Mississippi coast.
Signed copies will be available in store and if you order via our website, www.passbooksonline.com, Jennifer will personalize the inscription and we will ship the book to you. And, you will be entered in a raffle for a basket of prizes.
College life isn't what Emily expected as the story unfolds Those Who Prey.
She expected to spend freshman year strolling through the ivy-covered campus with new friends, finally feeling like she belonged. Instead, she walks the campus alone, still not having found her place or her people so far away from home.

But then the Kingdom finds her.

The Kingdom, an exclusive on-campus group, offers everything Emily expected out of college and more: acceptance, friends, a potential boyfriend, and a chance to spend the summer on a mission trip to Italy. But the trip is not what she thought it would be. Emily and the others are stripped of their passports and money. They're cut off from their families back home. The Kingdom's practices become increasingly manipulative and dangerous…

And someone ends up dead.
Jennifer Moffett is an author, editor, community college instructor, and all-around beachgoer. She grew up in Arkansas until a college study abroad program in Italy sparked a lifelong passion for travel. After working in children's television in New York, she received a master's in creative writing from the University of Mississippi. She lives on the Mississippi Gulf Coast where she enjoys gardening and kayaking in the bayou, even with the occasional alligator.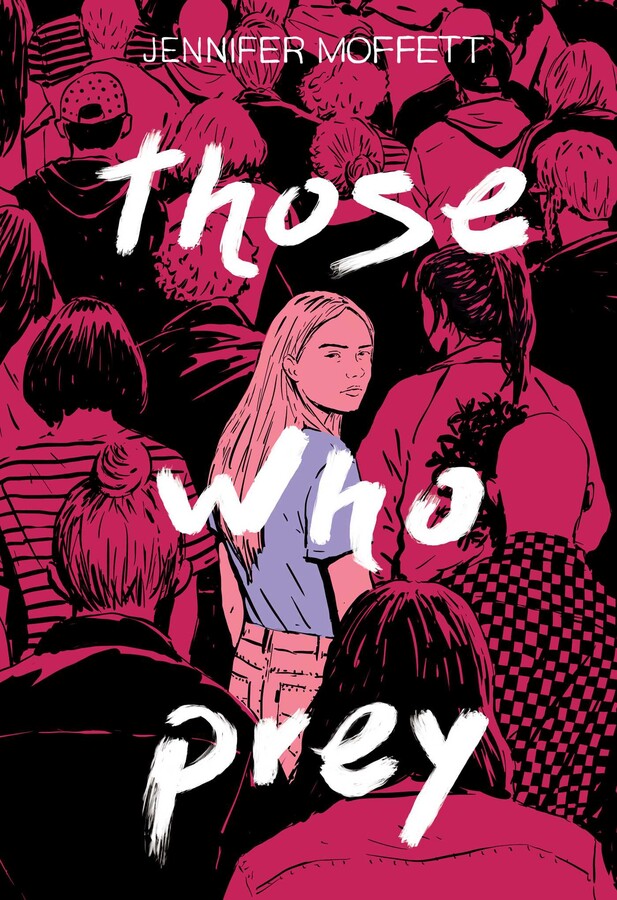 Book Candy
A Christmas Carol Commemorated
The Isle of Man Post Office has issued a commemorative stamp set featuring five of John Leech's illustrations for A Christmas Carol by Charles Dickens.
---
To celebrate today's release of his new book, Barack Obama shared his A Promised Land playlist."
---
"Remembering Rebecca: 11 facts about Daphne du Maurier's enduring novel," brought to you by Mental Floss.
---
Author Ed Douglas picked his top 10 books about the Himalayas for the Guardian.
---
"Watch the making of Japanese woodblock prints, from start to finish, by a longtime Tokyo printmaker." (via Open Culture)

Great Reads
Rediscover: Winnie-the-Pooh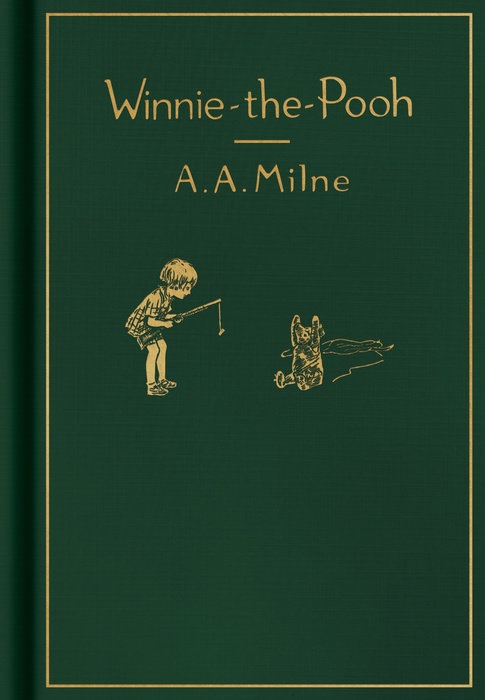 It's easy to forget that long before Winnie the Pooh became the center of a Disney brand with movies, series, games, clothes, dolls, toys, accessories and much, much more, there were "just" books, set in the Hundred Acre Wood and starring the teddy bear known as Winnie the Pooh. Written by A.A. Milne and illustrated by E.H. Shepard, the first of the books was Winnie-the-Pooh, which appeared in 1926 and introduced Winnie, Piglet, Eeyore, Owl, Rabbit, Kanga, Roo and Christopher Robin, the human based on Milne's son who inspired the stories. In the book's sequel, The House at Pooh Corner, Tigger joined them. Those books were followed by Now We Are Six; in addition, a poem about Winnie the Pooh appeared in Milne's verse collection When We Were Very Young. The Pooh titles quickly were translated and published around the world, delighting generations of readers with their simple, wise, amusing, lyrical tales. A Latin translation of Winnie-the-Pooh, Winnie ille Pu, done by Alexander Lenard, is the only book in Latin to appear on the New York Times bestseller lists. There are, of course, many editions of the Pooh titles available, but Dutton Books for Young Readers offers a replica of the first U.S. edition of Winnie-the-Pooh ($16, 9780525555315) as well as a more modern version ($14.99, 9780525444435), both of which feature Shepard's classic illustrations.

Book Reviews
Children's & Young Adult
Make Me a World, $17.99, hardcover, 40p., ages 3-7, 9781524717544
Magic Cat/Abrams, $29.99, hardcover, 80p., ages 8-12, 9781419748370
Penguin Workshop, $14.99, paperback, 128p., ages 12-up, 9780593094594
Candlewick Studio, $24.99, hardcover, 64p., ages 10-up, 9781536209327
HarperAlley, $12.99, paperback, 208p., ages 8-12, 9780062973863
Imprint/Macmillan, $17.99, hardcover, 384p., ages 13-up, 9781250307781
Workman, $12.95, paperback, 176p., ages 8-12, 9781523505531
HarperCollins, $18.99, hardcover, 72p., ages 4-8, 9780062983435
Abrams Books for Young Readers, $19.99, hardcover, 208p., ages 10-up, 9781419707346
Caitlyn Dlouhy/Atheneum, $19.99, hardcover, 208p., ages 13-up, 9781534444959
Thames & Hudson, $18.95, hardcover, 48p., ages 3-up, 9780500652350
Laurence King, $14.99, paperback, 96p., ages 7-11, 9781786275516
Putnam, $17.99, hardcover, 240p., ages 10-14, 9781984815088
becker&mayer! kids/Quarto Group, $9.99, hardcover, 48p., ages 8-up, 9780760368930
Cicada Books, $16.95, hardcover, 44p., ages 4-8, 9781908714831
Tra Publishing, $18.99, hardcover, 32p., ages 4-8, 9781734761788
---