From Pass Books
A Great Mississippi Novel: "Some Go Home"

The first customer to purchase Some Go Home did so several weeks ago via a pre-publication order on our website.
I saw the customer a few days ago and he went out of his way to tell me how well-written and how much he enjoyed the novel.
Another friend of Pass Books (and a Mississippian) is quoted on the dustjacket: "Some Go Home is both timely and timeless, its prose crackling and sparkling with energy and humor and characters who by the end are as real as the people next door. Terrific, just plain terrific.--Tom Franklin, New York Times best-selling author of Crooked Letter, Crooked Letter
Some Go Home a mesmerizing story - An Iraq War veteran turned small-town homemaker works hard to keep her deployment behind her--until pregnancy brings her buried trauma to the surface. She hides her mounting anxiety from her husband, Derby, who is in turn preoccupied with the retrial of his father, Hare Hobbs, for a decades-old, civil rights-era murder. Colleen and Derby's community, including the descendants of the murder victim, still grapple with the fallout; corrections officer Doc and his wife, Jessica, have built their life in the shadow of this violent act.
We have signed copies of Some Go Home by Odie Lindsey (pictured below).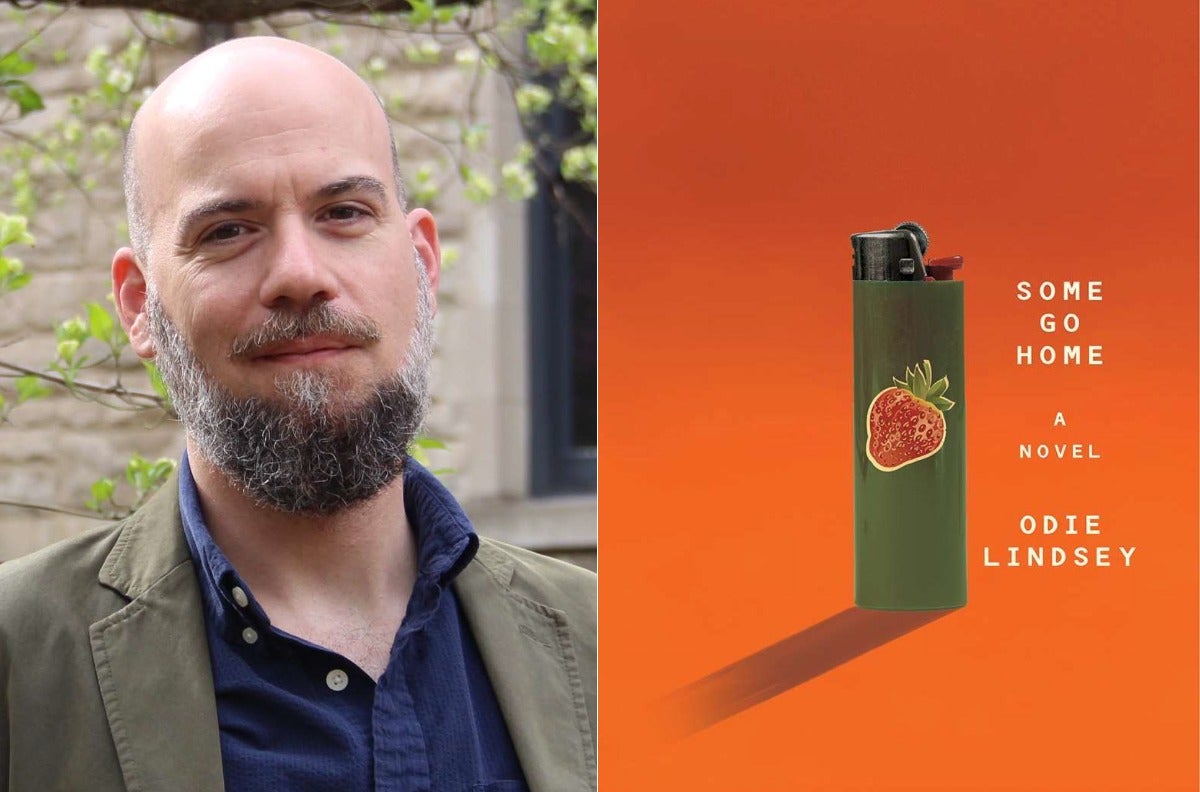 In this Issue...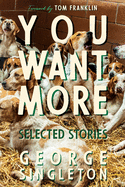 An ideal introduction to a Southern literary master, You Want More provides bite-sized doses of tragicomic entertainment from an unpretentious storyteller.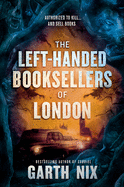 In Garth Nix's smart literary fantasy, 18-year-old Susan Arkshaw arrives in London looking for her father and is greeted by all manner of supernatural creatures.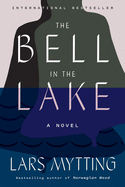 In this richly detailed trilogy opener, a bright young woman in 1880s Norway fights against the sale of her village's historic church and its fabled Sister Bells.
Review by Subjects:
Fiction ⋅ Mystery & Thriller ⋅ Science Fiction & Fantasy ⋅ Romance ⋅ Social Science ⋅ Body, Mind & Spirit ⋅ Sports ⋅ Children's & Young Adult

Book Candy
Banned Books in History
For Banned Books Week, check out this "selective timeline of book bannings, burnings and other censorship activities."
---
Fast Company explored "how Covid-19 is changing the English language."
---
For fans of the Masterpiece Mystery series, PBS offered "six surprising facts about Van der Valk novelist Nicolas Freeling.
---
The New York Public Library shared what books author Caroline Weber is reading.
---
"In 1183, a Chinese poet describes being domesticated by his own cats." (via Open Culture)

Harper Horizon: Making the World a Better Place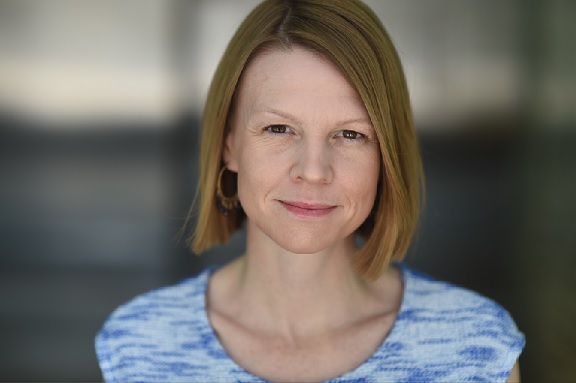 Andrea Fleck-Nisbet
Based in Nashville, Tenn., Harper Horizon is a new nonfiction imprint that is focused on building relationships with authors who are actively working to make the world a better place--and who will inspire and empower readers to take action to improve their lives and communities. This action could be, among other things, learning a new skill, improving the environment or having the courage to embody their beliefs. The books include memoir, how-to, biography, self-help, health and wellness, lifestyle and other inspirational topics.
"We want to bring joy to readers by putting a great book in their hands that will encourage them to actively pursue positive change for themselves and their communities," says Andrea Fleck-Nisbet, publisher of Harper Horizon. "That change could be as small as organizing their pantry or as large as starting a movement. The goal is to get readers to do something."
Harper Horizon's first two titles, being published this fall, are Make Life Beautiful by Syd and Shea McGee and Walk Through This: Harness the Healing Power of Nature and Travel the Road to Forgiveness by Sara Schulting Kranz (more about these titles and authors below).
Next year, Harper Horizon will offer a full list, publishing approximately 30 titles, ten in each of its three publishing seasons (fall, winter, spring/summer). "We want to keep to that number so we can provide a boutique publishing experience and maximize the time we spend to successfully produce and launch each project," Fleck-Nisbet says, adding that that boutique publishing experience comes with "the infrastructure of a large publisher. We are fortunate to have the rich resources of HarperCollins Publishers' global distribution capabilities behind us."
Besides offering the resources of the world's second-largest commercial publisher, Harper Horizon is working with its authors in several unusual ways. For example, the imprint is creating community among its authors, who are writers, actors, activists, chefs, bloggers, fitness professionals, advisors, field experts and more. While those authors have strong respective platforms with unique content and often speak to somewhat different audiences, they share "directionally similar missions"--inspiring and helping others--and so the imprint is encouraging its authors to connect with one another and cross-promote. "They're very excited to work with each other," Fleck-Nisbet says.
To help develop this author community, Harper Horizon is planning to host an "author university" or retreat ahead of the first title releases this fall. The event would last a day and a half and possibly be held at the same time as the June sales conference. Fleck-Nisbet says she envisions it as a place where Harper Horizon and authors can "talk through the nuts and bolts of the publishing process, the importance of pre-launch campaigns, why metadata is so important, and when to communicate what with their audience. And the authors can present to each other about their work and platforms and networks."
Not surprisingly, Harper Horizon sees its authors as long-term partners. "We take a sustained approach," Fleck-Nisbet notes. "We want to build them as brands over time and hopefully work with them on other projects. We don't have a 'one-and-done' style."
And Harper Horizon aims to partner with booksellers and librarians. "We want to develop great stories in good packages that retailers can put on shelves and sell," Fleck-Nisbet explains. "We want authors who are committed not just to writing but to selling, too." She adds that Harper Horizon "believes that independent bookstores are very much a part of the culture and the way books sell in the market."
Booksellers should be aware that because Harper Horizon is part of Harper Focus and has headquarters in Nashville, Tenn., it will be sold by the HarperCollins Christian Publishing sales force, not the HarperCollins New York sales force. (HarperCollins Christian Publishing includes imprints like Harper Horizon and HarperCollins Leadership business books that aren't Christian per se.)
Harper Horizon also aims to work with authors, the sales force, booksellers, librarians and readers themselves to find the best titles to meet readers' needs. "We want to know from booksellers what's selling and what their customers want," Fleck-Nisbet says. "We want to know the topics and the products that are trending in the market."
Fleck-Nisbet emphasizes that Harper Horizon is "trying to think outside the box and think about where publishing will be in five to ten years from now." The key is finding the right author, the right packaging, the right price and the right positioning. Fleck-Nisbet says, "As a publisher, my role sits at the crossroads of creativity and business--understanding the market needs and what will sell and be profitable. That's why this is my dream job!"



The Harper Horizon List: Upcoming Titles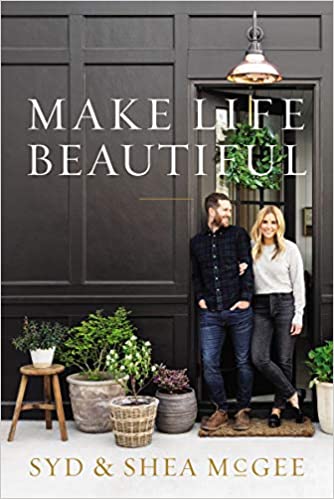 Harper Horizon's first two titles, appearing this fall, exemplify the imprint's approach. In Make Life Beautiful by Syd and Shea McGee (October 27), the couple who run Studio McGee, the renowned design studio, share insights and wisdom on how classic interior design principles can be used to build an authentically beautiful life. They tell of the challenges and struggles they faced as they transformed Shea's small room of fabric samples into one of the fastest-growing design studios in the country. Inspirational topics to help readers build an authentic life include renovating one's life, visualizing the outcome and listening to one's gut, and elevating the everyday. The McGees have a huge social media presence and have been widely written about; a fall 2020 Netflix docuseries will coincide with the book launch.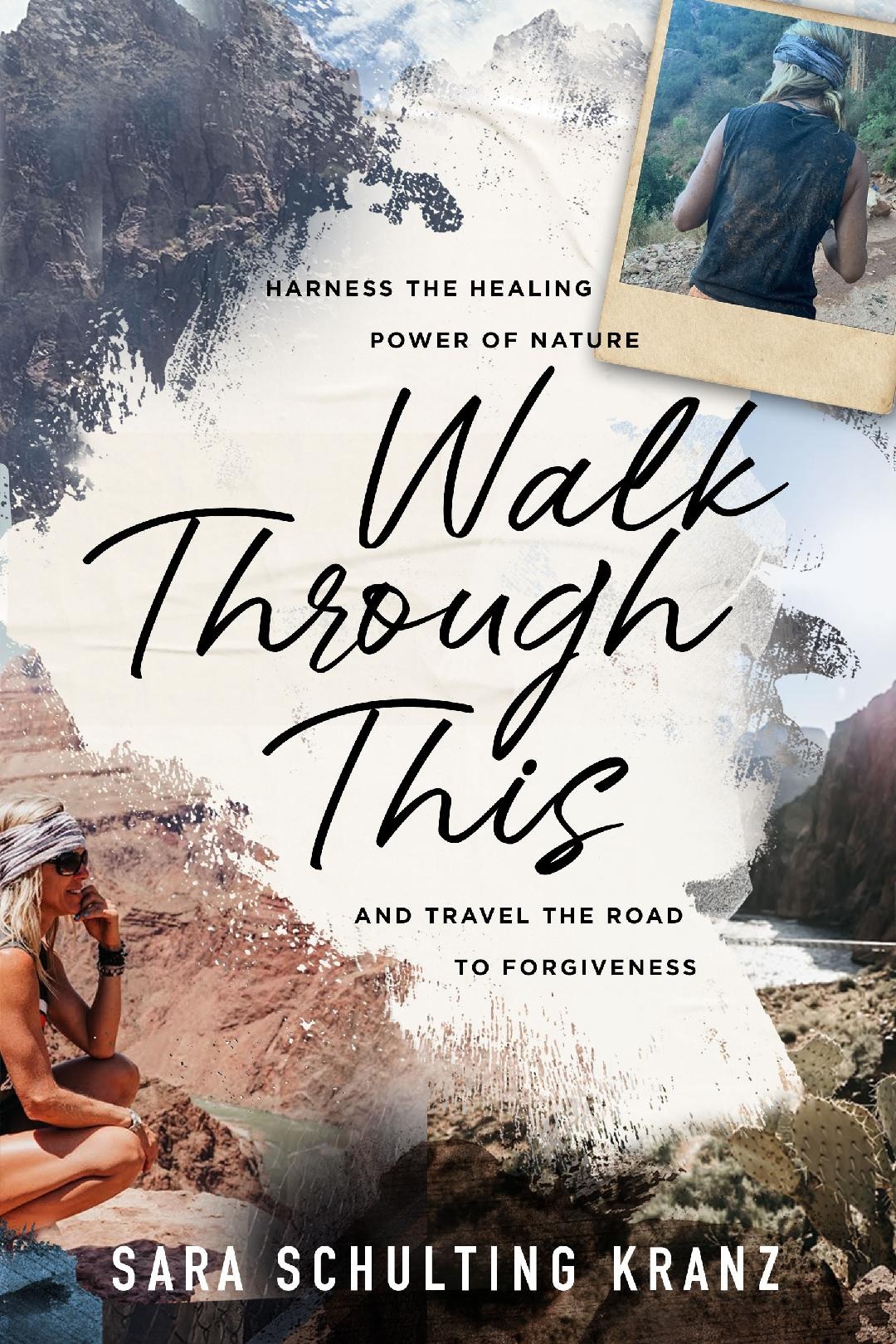 In Walk Through This: Harness the Healing Power of Nature and Travel the Road to Forgiveness (November 10), life and leadership coach and wilderness guide Sara Schulting Kranz gives readers tools to develop the courage they need to overcome setbacks, to forgive and to heal, and to build a life of fulfillment and purpose. Kranz's step-by-step handbook shows how to reconnect with nature--wherever readers may be--and begin their healing journey. The book includes foundational information about nature deficit disorder and the negative impact it has on our minds and bodies; exercise prompts that help evaluate where one is on the path and check progress along the way; and meditations to guide the reader deeper into the process. Kranz is the host and founder of the Live Boldly podcast, a featured TEDx Talk speaker, and the subject of a documentary by Laura VanZee Taylor that will be released this year.
Harper Horizon already has a robust list of titles to be published in 2021, including:
The Miracle Mentality by Tim Storey, the author, speaker and life coach, and frequent featured guest on Oprah's Super Soul Sunday. In The Miracle Mentality, Storey will offer first-hand stories of inspiration that will help guide readers through the mundane, messy, and madness of life to the magical place where miracles happen. (March 2, 2021)
Strong Women Lift Each Other Up by Molly Galbraith, the founder and woman-in-charge of Girls Gone Strong, the global online movement of more than 800,000 women. Galbraith teaches that women can take ownership of their strength and power through positive body fitness--not by tearing other women down, but by lifting them up. (March 9, 2021)
A Coat of Yellow Paint by Naomi Davis, creator of the popular blog Love Taza, who reflects on being a wife and a mother of five, with a message of family focus and intentional living. (March 30, 2021)
A Season with Mom by Katie Russell, who is a cancer survivor, advocate, and sport enthusiast. In A Season with Mom, Katie shares letters to her late mother, and visits all 30 MLB baseball stadiums in a heartwarming adventure that celebrates family, grieves loss, and welcomes self-discovery. (April 6, 2021)
The Zen Mamas' Guide through Pregnancy, Birth and Beyond by popular actors and founders of the parenting site Your Zen Mama, Theresa Palmer and Sarah Wright Olson, offers essential parenting knowledge from the authors' lived experiences and keen insights from experts addressing topics such as prepping for pregnancy all the way through birth, the first twelve weeks with your newborn, and figuring out the kind of parent you want to be long term. (April 6, 2021)
Go Love Yourself by Zachary Levi, the actor (Shazam!, Chuck, The Marvelous Mrs. Maisel) and mental illness advocate, who traces his mental health journey and encourages readers to find clarity in a culture clustered with anxiety and depression. (April 13, 2021)
Agent You by Nicole Lynn, one of the youngest African American, female sport agents, who shows readers how to become their own agents so they can achieve goals and find fulfillment in their lives. (June 14, 2021)
Mooncakes & Milk Bread by Kristina Cho, the San Francisco cook behind the delicious recipes at EatChoFood.com, who presents an insider's guide to the world of Chinese bakeries and baking. (September 21, 2021)
Fatherhood by Fatherly, the leading digital media brand for dads, which provides guidance for fathers from pregnancy through their children's toddler years. (September 28, 2021)

Great Reads
Rediscover: Stephen F. Cohen
Historian Stephen F. Cohen, "whose books and commentaries on Russia examined the rise and fall of Communism, Kremlin dictatorships and the emergence of a post-Soviet nation still struggling for identity in the 21st century," died September 18 at age 81, the New York Times reported. Cohen first came to international attention in 1973 with Bukharin and the Bolshevik Revolution, which was a finalist for a National Book Award. His other works include Soviet Fates and Lost Alternatives: From Stalinism to the New Cold War; The Victims Return: Survivors of the Gulag After Stalin; Voices of Glasnost: Interviews with Gorbachev's Reformers (with Katrina vanden Heuvel); and Rethinking the Soviet Experience: Politics and History Since 1917.
Upon learning of Cohen's death, Mikhail Gorbachev sent a letter of condolence to Katrina vanden Heuvel, editorial director and publisher of the Nation and Cohen's wife, writing: "He was one of the closest people to me in his views and understanding of the enormous events that occurred in the late 1980s in Russia and changed the world. Steve was a brilliant historian and a man of democratic convictions. He loved Russia, the Russian intelligentsia, and believed in our country's future." Cohen's latest book, War with Russia?: From Putin and Ukraine to Trump and Russiagate (2019), is available in paperback from Hot Books ($18.99).

Book Reviews
Fiction

Hub City Press, $27, hardcover, 368p., 9781938235696

The Overlook Press, $27, hardcover, 400p., 9781419743184
Archipelago Books, $20, paperback, 210p., 9781939810762
Mystery & Thriller
Pamela Dorman Books, $26, hardcover, 368p., 9781984880963
Science Fiction & Fantasy
Coach House Books, $15.95, paperback, 144p., 9781552454169
Tor, $21.99, hardcover, 160p., 9781250763990
Romance
Berkley, $16, paperback, 336p., 9780593101605
Social Science
Bold Type Books, $26, hardcover, 208p., 9781568588735
Body, Mind & Spirit
Del Rey, $28, hardcover, 336p., 9780593128480
Sports
University of New Mexico Press, $19.95, paperback, 256p., 9780826361943
Children's & Young Adult

Katherine Tegen Books, $19.99, hardcover, 416p., ages 14-up, 9780062683250
Tiger Tales, $17.99, hardcover, 192p., ages 8-10, 9781680102215
Denene Millner/Simon & Schuster, $17.99, hardcover, 32p., ages 4-8, 9781534461796
---