From Pass Books
Thank You - We Are Ready At Your Bookstore/Coffeehouse Everyday

We appreciate the continued support, whether it is a safe and socially distant curbside pickup, or via our website. You are our friends and we miss the more frequent contact and discussions.
Curbside service (or call-in at 228-222-4827) will continue for the moment, but we can allow 2-3 guests inside to browse for books only. All food and drink service will remain curbside and no seating, inside or deck, will be available.
We would be remiss not to tell you about Jesmyn Ward's beautiful new book, "Navigate Your Stars." It is an illustrated version of her 2018 Tulane Commencement Address. Her words resonate for all of us now in this time of pandemic. We have it in-store or can ship via our website with a gift recipient note. It is a great graduation gift.
-Scott and Sean and all of your friends at Pass Books/Cat Island Coffeehouse

In this Issue...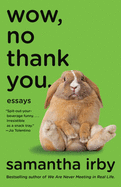 In her hilarious third collection, an essayist tackles the horrors and joys of growing up (and getting old) in the time of Instagram, reality TV and Trader Joe's.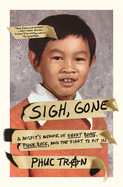 This wry and unsparing coming-of-age memoir recaps the tumultuous childhood and turbulent adolescence of a bookish Vietnamese immigrant raised in a blue-collar American town.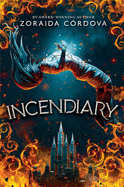 In this YA novel, a memory thief fights for redemption in a fantasy realm based on Inquisition-era Spain.
Review by Subjects:
Fiction ⋅ Mystery & Thriller ⋅ Science Fiction & Fantasy ⋅ Romance ⋅ Biography & Memoir ⋅ Social Science ⋅ Essays & Criticism ⋅ Psychology & Self-Help ⋅ Gardening ⋅ Teen Readers Recommend

Book Candy
Library-Themed Video Call Backgrounds
The New York Public Library highlighted several "library-themed backgrounds for your next video call."
---
Multimedia parodist Stefanie Trilling has reimagined "Children's Books for Pandemics," including Goodnight Zoom and Oh, the Places You Won't Go!. (via School Library Journal)
---
The Guardian features "an updating list of online treats from bibliophiles... to entertain locked-down children and adults."
---
Open Culture showcased "vintage book & record covers brought to life in a mesmerizing animated video."
---
Kelly Fordon, author most recently of I Have the Answer, recommended "10 unmissable books from the 'flyover states' " for Electric Lit.
---
Mental Floss shared "21 phrases you use without realizing you're quoting William Shakespeare."

Great Reads
Rediscover: Eavan Boland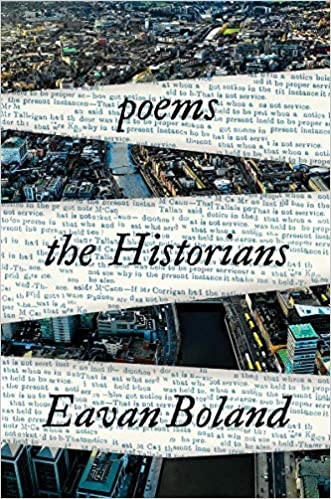 Eavan Boland, one of Ireland's most distinguished poets, died April 27 at age 75. Boland's first two collections, 23 Poems and Autumn Essay, were published before she was 20 years old. Her collection In a Time of Violence (1994) received a Lannan Award and was shortlisted for the T.S. Eliot Prize. Her books include A Woman Without a Country; Outside History: Selected Poems 1980-1990; An Origin Like Water: Collected Poems 1957-1987; and In Her Own Image. Her poem "Eviction," from her upcoming collection The Historians (Norton, $26.95, 9781324006879), appears in the May 4 issue of the New Yorker.

Irish Times columnist Fintan O'Toole wrote that Boland "has occupied the Irish public poetic tradition that stems from W.B. Yeats, taking on its concerns with myth, history and the Irish landscape while forcing it to make room for female experience.... In part this was a struggle to make room for the body. She made female sexuality and motherhood into poetic subjects. She evoked domestic violence, anorexia, infanticide, mastectomy, bodily functions from menstruation to masturbation."

The Writer's Life
Reading with... Sonya Lalli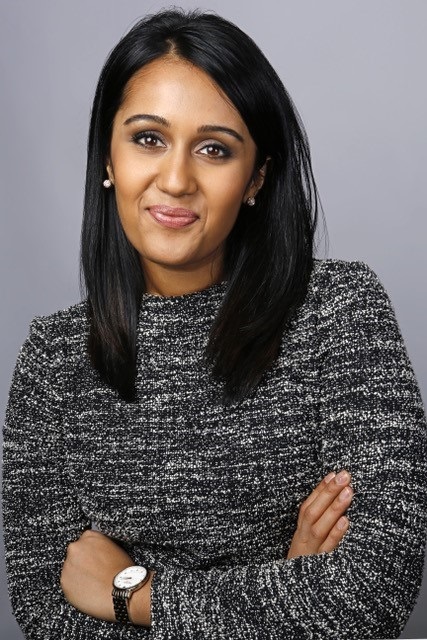 photo: Ming Joanis
Sonya Lalli is a Canadian writer of Indian heritage. She studied law in her hometown of Saskatoon and at Columbia University in New York, and later completed an MA in Creative Writing and Publishing at City, University of London. She lives in Toronto with her husband. Her debut novel was The Matchmaker's List; her new novel, Grown-Up Pose, is available now from Berkley.
On your nightstand now:
The Starless Sea by Erin Morgenstern, author of The Night Circus. This book is full of magical realism and is beautifully written and entirely engrossing. The book is like a fairy tale for book lovers. I haven't read her first book, The Night Circus, but it's now definitely shooting straight to the top of my TBR list.
Favorite book when you were a child:
Little House on the Prairie books by Laura Ingalls Wilder. I've re-read the series countless times. I loved her journey, the character and I always felt a little special reading them because I, like the author, grew up on the prairies (I was born and raised in Saskatoon).
Your top five authors:
Jhumpa Lahiri, Louisa May Alcott, Arundhati Roy, Madeleine Thien and Jean M. Auel. I stand in awe of all of these amazing women!
Book you've faked reading:
The Silmarillion by J.R.R. Tolkien. I'm a diehard Lord of the Rings fan, and I've read all the books and watched all the movies, including the Hobbit ones, but I've never been able to get through The Silmarillion. I find it too involving.
Book you're an evangelist for:
My Sister, the Serial Killer by Oyinkan Braithwaite. This book has it all: a complex protagonist, a vibrant setting, an intriguing pace and a problematic love triangle.
Book you've bought for the cover:
Where'd You Go, Bernadette by Maria Semple has an incredibly funky cover. The story turned out to be pretty amazing, too, with an amazing and super complex heroine. I can't wait to see the movie.
Book you hid from your parents:
As a preteen I hid my Harlequin romances. I was a bit too young to be reading them perhaps, but it definitely piqued my interest in reading and writing romances.
Book that changed your life:
The Namesake by Jhumpa Lahiri. This book resonated with me so much. As a child I had never read a book that featured a child of Indian immigrants growing up in the West. The theme of being caught between two conflicting cultures and trying to embrace them both was something I really identified with.
Favorite line from a book:
"What really knocks me out is a book that, when you're all done reading it, you wish the author that wrote it was a terrific friend of yours and you could call him up on the phone whenever you felt like it. That doesn't happen much, though." --J.D. Salinger, The Catcher in the Rye
Love this quote--those rare books that stay with you forever.
Five books you'll never part with:
Pachinko by Min Jin Lee, The Namesake by Jhumpa Lahiri, Americanah by Chimamanda Ngozi Adichie, Me Before You by Jojo Moyes, Life After Life by Kate Atkinson. I loved each of these books on their own merit, but I think sometimes we read the right book at the right time, and something just resonates, and that's also why we hold onto to certain books--in order to also hold onto the feelings.
Book you most want to read again for the first time:
The Harry Potter books, for obvious reasons. I haven't re-read the series since the last book came out, and I'm finally at a place where I have forgotten a lot of what happened in the books, so I can look forward to reading it all over again. It's as close as I'll come to reading it for the first time.

Book Reviews
Fiction
Morrow, $27.99, hardcover, 304p., 9780062909046
Mystery & Thriller
Berkley, $26, hardcover, 336p., 9780399585685
Emily Bestler/Atria, $27, hardcover, 352p., 9781982133238
Science Fiction & Fantasy
John Joseph Adams/Houghton Mifflin, $16.99, paperback, 320p., 9780358065210
Romance
Gallery Books, $28, hardcover, 512p., 9781501195099
Biography & Memoir

Flatiron Books, $27.99, hardcover, 320p., 9781250194718
Three Rooms Press, $20, paperback, 336p., 9781941110874
Social Science
Anchor, $19.95, paperback, 336p., 9780525436317
Essays & Criticism

Vintage, $15.95, paperback, 336p., 9780525563488
Psychology & Self-Help
Murdoch Books, $14.99, paperback, 312p., 9781911632146
Gardening
Princeton Architectural Press, $27.50, hardcover, 224p., 9781616898205
Teen Readers Recommend

Little, Brown Books for Young Readers, $18.99, hardcover, 464p., ages 14-up, 9781368023801
Sourcebooks Fire, $10.99, paperback, 320p., 9781728209678
---