From Pass Books
Signed Copies of Richard Grant's "The Deepest South of All"
If you are a fan of Richard Grant's Dispatches from Pluto, there's great news. Tuesday, September 1st is the publication date of Richard's newest book, The Deepest South of All: True Stories from Natchez, Mississippi. We have signed copies at Pass Books/Cat Island Coffeehouse.
Many of you may fondly remember Richard's last visit to our bookstore when he signed and spoke about Dispatches from Pluto. He has promised to visit again as soon as travel is safe and possible.
Natchez, Mississippi, once had more millionaires per capita than anywhere else in America, and its wealth was built on slavery and cotton. Today it has the greatest concentration of antebellum mansions in the South, and a culture full of unexpected contradictions. Prominent white families dress up in hoopskirts and Confederate uniforms for ritual celebrations of the Old South, yet Natchez is also progressive enough to elect a gay black man for mayor with 91% of the vote.

Much as John Berendt did for Savannah in Midnight in the Garden of Good and Evil and the hit podcast S-Town did for Woodstock, Alabama, so Richard Grant does for Natchez in The Deepest South of All. With humor and insight, he depicts a strange, eccentric town with an unforgettable cast of characters. There's Buzz Harper, a six-foot-five gay antique dealer famous for swanning around in a mink coat with a uniformed manservant and a very short German bodybuilder. There's Ginger Hyland, "The Lioness," who owns 500 antique eyewash cups and decorates 168 Christmas trees with her jewelry collection.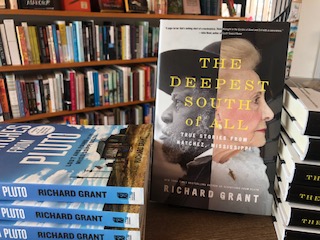 We always enjoy it when you visit. Order a Cold Brew and sit on our deck as you begin the first few pages of "The Deepest South of All. - Scott and Sean

In this Issue...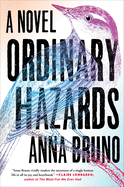 A perfectly paced novel explores grief, love and loss over the course of one eight-hour night in a small-town bar.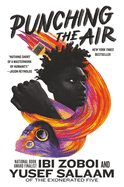 by Yusef Salaam , Ibi Zoboi
A powerful YA novel about a Black teen unfairly incarcerated, written by one of the Exonerated Five in collaboration with a National Book Award finalist.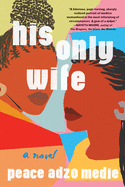 In this winning debut, an arranged marriage exposes a young woman to unimagined riches and a tantalizing taste of freedom, with unexpected consequences.
Review by Subjects:
Fiction ⋅ Mystery & Thriller ⋅ Social Science ⋅ Performing Arts ⋅ Children's & Young Adult

Book Candy
Charlie Parker and the Language of Jazz
Merriam-Webster explored "Charlie Parker and the language of jazz--the etymology of bebop."
---
Or have you? Mental Floss found "seven bestselling 19th century female novelists you've never heard of."
---
"My top five female detectives, real and imagined." (via CrimeReads)
---
"A 400-year-old 'friendship book' contains hundreds of signatures of historical figures," Colossal wrote.
---
"Has a savvy school librarian or English teacher snatched a golden opportunity to have a pop" at British Prime Minister Boris Johnson? (via Tes.) Update: Actually, the snarky selection of books on the shelves behind the P.M. during his school speech had been there for six months.

The Barnabus Project
by Terry Fan, Eric Fan and Devin Fan
According to half-mouse/half-elephant Barnabus, "Nothing is impossible." In this spectacularly illustrated and remarkably touching picture book by the Fan Brothers (plus one), Barnabus displays the importance of following your dreams no matter what--even when the world sees you as a "Failed Project."
Barnabus and his compatriots--including Bumble Bear, the Bottle Mogs, Lite-Up Lois, Quirt and several others--have been genetically engineered to be perfect pets. Sadly, none of them has made the cut. Barnabus, for one, isn't fluffy enough and his eyes are too small. Sinister-looking engineers known as the Green Rubber Suits keep the creatures in jars ominously stamped FAIL in a lab hidden far below the Perfect Pets Shop. Life isn't too bad in the lab, but Barnabus does sometimes wonder "about the world outside of his little bell jar." His cockroach friend Pip tells the would-be pets what it's like out there, waxing poetic about a "sparkling silver lake, green trees, and mountains that reach... all the way to the sky, lit with their own stars" (i.e., urban high-rises). But it's not until Barnabus learns what happens to failed projects that he decides to take action, and what follows is an adventure to rival all picture-book adventures.
Terry Fan, Eric Fan and Devin Fan bring to light (literally and explosively, as readers will see) an empowering story about the value of finding one's people and working together--appropriately enough, as they are three Canadian brothers who collaborated digitally and on paper to create The Barnabus Project. Terry Fan and Eric Fan, known professionally as the Fan Brothers, have worked together on titles such as The Night Gardener, Ocean Meets Sky (a 2019 Zena Sutherland Award for Children's Literature and shortlisted for the Kate Greenaway Medal), The Antlered Ship (by Dashka Slater) and The Darkest Dark (by astronaut Chris Hadfield). This is their first picture book collaboration with brother Devin.
Their artwork, rendered in graphite and colored digitally, seems animation-ready, its energetic quality giving the distinct impression of motion. In fact, the Fans' quirky characters wouldn't be out of place in a Hayao Miyazaki (My Neighbor Totoro) film. Visual treats are in store on every page for keen-eyed readers, the youngest of whom may enjoy looking for Pip on nearly every spread or seeing how the smaller or less ambulant critters hitch rides with others (like spotted, raspberry-colored Mushroom Sloth, who hangs from a glass thermometer carried by the long-legged Stick One and Stick Two). Even more careful perusal will reveal subtly changing details in recurring scenes, such as the position shifts among the pedestrians on the street, a black cat moving from doorway to sidewalk, and pigeons perched on the rooftop on one spread having taken off to flutter over the building on the next. Certain elaborate settings--the "perfectly ordinary street" of the pet shop, the cross-section of the maze-like underground tunnels, the shelves of bell jars and imperfect pets--are depicted with absorbing detail, inviting repeated returns for new surprises. Adults, too, have much to be entertained by, such as hilariously quotidian details like a man reading a newspaper in what must be the underground staff room (vending machine, water cooler and lockers nearby) that is at the center of the massive lab tunnels. The Fan brothers seem to enjoy taking a sly jab at a world where genetically modified products have become the norm: brilliantly hued and polka-dotted "perfect" pets mingle among more traditional cats and dogs on the street.
Although the book is packed with action and poignance and not a word or picture is wasted, three moments stand out as watersheds. One is when Barnabus blasts apart his jar with a "BWAAHHH!!" from his tiny trunk, setting the failed pets' escape plan in motion. Another is when the gang discovers, on the one vertically oriented page of the book, a monstrously large tank with a single eye peering out of a porthole. The escaping pets, petrified, want to run. But Barnabus stops them. "It's a Failed Project," he says. "Just like us." The next pages are evocative: the group works to free the creature within, led by the sweetly fanged purple octopus-like Wally the Ripple, who wraps his eight legs around the wheel that opens the tank. Meanwhile, Green Rubber Suits approach threateningly from a tunnel. The third watershed is when Barnabus, racing out of the pet shop, pauses to look at an orderly row of the "FULLY TRAINED!" perfect pets in all their fluffy, big-eyed--and packaged--glory. "It was almost like looking in a mirror, except Barnaby's eyes were bigger, and his fur was like cotton candy. He was perfect." But Barnabus continues on to join his friends: "He might not be perfect... But he was free!" By working together to escape the tyranny of perfection, Barnabus discovers the most important thing: He likes himself--and his friends--just the way they are. --Emilie Coulter
Tundra Books, $18.99, hardcover, 72p., ages 5-9, 9780735263260, September 1, 2020
Tundra Books, $18.99, hardcover, 72p., ages 5-9, 9780735263260
---
The Fan Brothers Plus One: Collaborative Mischief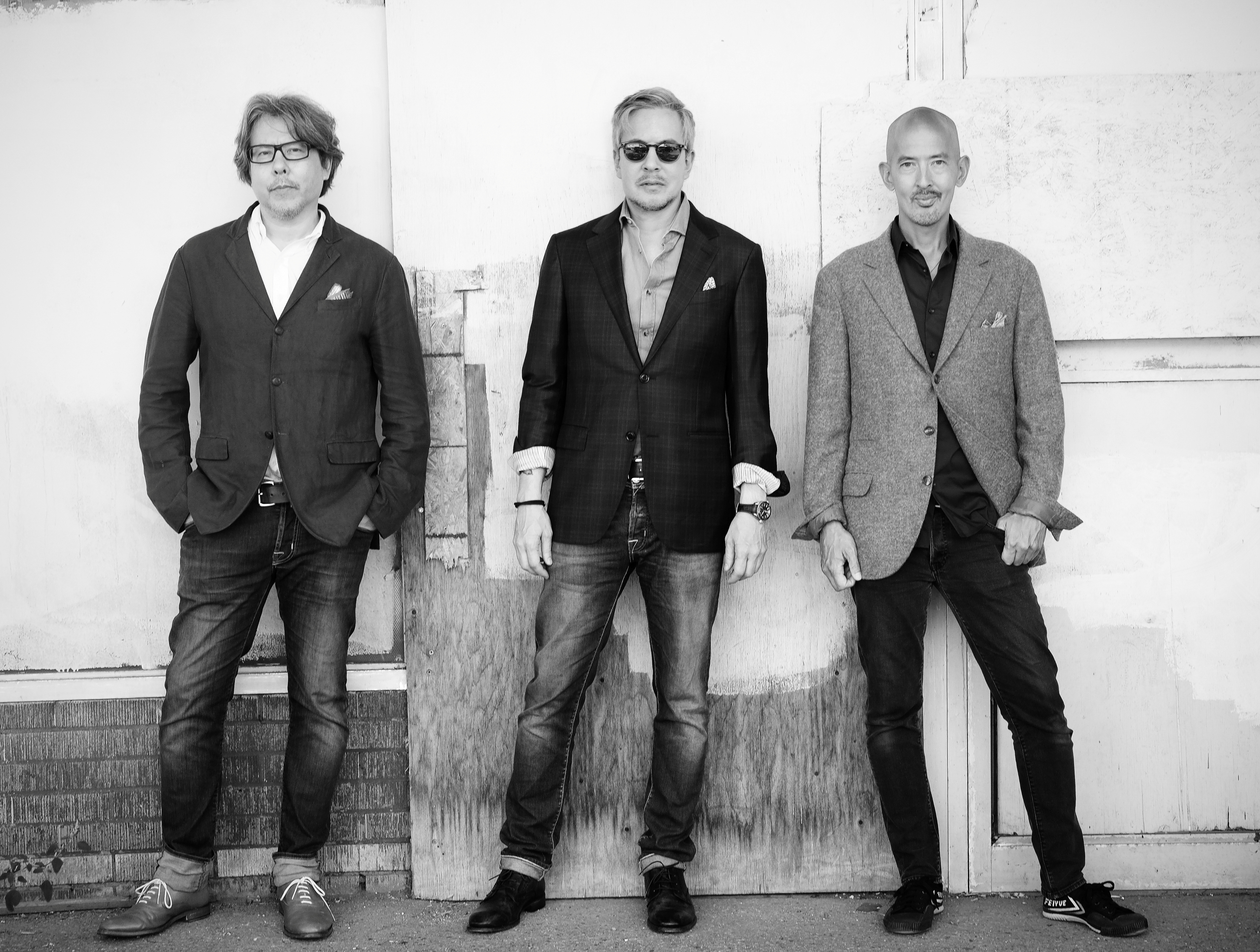 The Fan Brothers: (l.-r.) Eric, Terry and Devin
(photo: Michelle Quance)
When Toronto-based author/illustrators Terry and Eric Fan, aka the Fan Brothers (The Night Gardener), began thinking about their next book project, they remembered a little drawing their brother Devin had done, 25 or so years earlier, of a genetically engineered half mouse/half elephant. They went looking for the original drawing, and Eric finally found Barnabus peeking up at him from the bottom of a large pasta pot at the back of his storage locker. We checked in with the brothers to hear about their first fantastic and fantastical collaboration as a threesome: The Barnabus Project (Tundra, September 1, 2020).
What special je ne sais quoi does each of you bring to the creative process? A passion, a leaning, an obsession...?
Terry: Devin brings a fresh perspective. I think Eric and I have fallen into a more comfortable rhythm together, so getting a third voice into the mix was definitely an asset, to shake things up a little.
Eric: I guess I am more "big picture" sometimes, while Terry is more exacting and good at drilling down into the details. Devin is also good at seeing a project as a whole, with the added perspective of having kids of his own. I think having kids gives you a keener insight into what they like, and how their worldview skews slightly differently from adults. He used them when we were working on The Barnabus Project as a litmus test for some of our decisions and ideas.
Devin: We're all really different. Eric has a special talent for seeing something in a completely new way. I'll think something is already great, but he's never satisfied and keeps looking and looking at it until something new and often better rises to the surface. Terry has a way of creating visual richness out of an idea and finding depth and texture in seemingly simple images. As for me--even more than having kids, I think I'm still a kid myself, so when I know kids are going to love something, I won't stop fighting for it.
For The Barnabus Project, did you plan how to work together or let it flow organically?
Eric: I think it flowed pretty organically. We all contributed ideas and designs--both story ideas and conceptual ideas around the various characters in the book.
Devin: We didn't plan, but being brothers and having worked together on so many different projects in the past, we didn't really have to. One great thing we all share is the ability to be honest about what's working and what's not, regardless of who did it. I think that is absolutely key for a successful collaboration.
You obviously work well together and the results clearly show that you are simpatico. Were you close as children?
Eric: Terry and I are only a year and a half apart in age, so we were very close as children--almost like twins. Devin is seven years younger and was closer in age to our sister, so they formed a kind of second unit together.
Devin: I always think of us as all being close as kids. I was the youngest and so led the usual life of being picked on and made fun of by older brothers. The exception was annual water balloon fights, when for some reason Terry was always my partner against Eric and a neighbor, which was really cool. Terry and I made the most epic forts with shelves for supplies and a roof made from those plastic orange toboggans. That was the best.
What other kinds of creations (or mischief) did you collaborate on as kids?
Eric: My first collaboration with Terry, somewhat fittingly, was a picture book we wrote and illustrated together in crayon. It was called Many Years Ago and was about dinosaurs. Our mom helped us write out the text and finally stapled it all together for us. She was our first editor and art director, you could say.
Devin: We made some legendary stop-motion films. I loved those so much. We made a lot of failed homemade rocket projects involving hours of scraping the gunpowder off of sparklers. Also, if anyone remembers those Mego action figures, we would make "fireproof" suits for them and then test them on the barbecue. That was pretty great. [Kids, don't try this at home!]
You cram the "perfectly ordinary" street where Perfect Pets is located with fabulous details. Is it reminiscent of any streets you have known?
Eric: Architecturally, it's somewhat reminiscent of one of the neighborhoods where we grew up in Toronto, Leslieville. You see a lot of those same low, midcentury buildings with retail storefronts. We added in a few of our favorite haunts, places that have long since closed: Willow Fish and Chips and John's Italian Cafe (a place I frequented when I was in art college).
Terry: We also populated the street with some of our friends and family, which is always fun.
Barnabus and his friends "always [stick] together" in spite of obstacles. How important is it to the three of you to put across a message to your readers?
Eric: For me it's a fundamental theme of the book: that no matter how different or "imperfect" you are, there are others out there like you. Growing up, I always felt like a bit of a misfit and was bullied throughout high school. Finding other artists and creatives in art college showed me that I wasn't alone.
Terry: There is definitely strength in solidarity and the mutual support of friends. Life will always throw up obstacles and those can be tough to face alone.
Devin: To me the pivotal point is when Barnabus won't leave Project X behind. In addition to sticking together, he sees how important it is to have compassion and to see your own struggle in others.
What's next for you, together and apart?
Eric: Terry and I have two upcoming projects--both picture books we wrote and are illustrating. I also have a wordless text I recently finished that I'm hoping will be illustrated by another illustrator. I've always been curious about being on the other side of that equation, where you cede creative control to someone else.
Terry: Depending on the success of The Barnabus Project, we'd love to do a follow-up to that book as well.
Devin: I have all kinds of ideas spinning in my head about the follow-up to The Barnabus Project, which are suitably top-secret. --Emilie Coulter
---
Shelf vetted, publisher supported.

Great Reads
Rediscover: Max Evans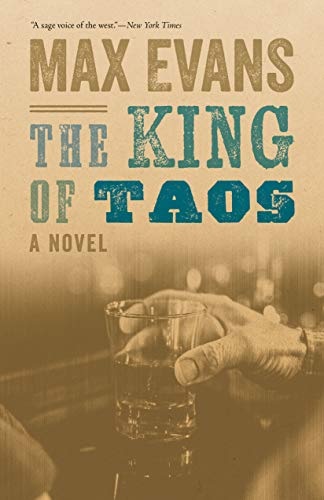 Max Evans, whose work "often addressed the challenges faced by men and women coming to grips with the postwar transition of the American West," died August 26 at age 95, the Santa Fe New Mexican reported. Evans drew on his own hardscrabble, hard-living life, which included stints as a soldier in Europe in World War II, a cowboy, a miner, an artist and a smuggler. His first major novel was The Rounders, published in 1960, about "two contemporary cowboys who just want to live, love and avoid trouble, but whose simple dreams are foiled time and again by a rambunctious, impossible-to-tame horse," the New Mexican wrote. His 1962 novel The Hi Lo Country was about two New Mexico cowboys returning home from combat service in World War II. "They are thrust into another battle to save the West they once knew as progress--in the form of larger corporate outfits and trucks--envelops the land." His other books included the 2004 autobiography Ol' Max Evans--The First Thousand Years, written with Slim Randles; the nonfiction Madam Millie: Bordellos from Silver City to Ketchikan; and Bluefeather Fellini, a collection of animal stories.
Evans's last novel, The King of Taos, was published June 1 by the University of New Mexico Press, which wrote, "Set in the late 1950s, the novel tells the stories of sharp-witted Zacharias Chacon, aspiring artist Shaw Spencer, and a circle of characters who drink, fight, love, argue, and--mostly--talk. Readers will enjoy this witty and moving evocation of unforgettable characters as they look for work, love, comfort, dignity, and bottomless oblivion."

Book Reviews
Fiction

Algonquin Books, $25.95, hardcover, 288p., 9781616209155

Atria, $27, hardcover, 272p., 9781982126957
Doubleday, $26.95, hardcover, 240p., 9780385544290
Counterpoint Press, $26, hardcover, 256p., 9781640094086
Blackstone Publishing, $26.99, hardcover, 9781982672577
Mystery & Thriller
Crooked Lane Books, $26.99, hardcover, 320p., 9781643853086
Hogarth, $27, hardcover, 304p., 9781984824301
Grand Central, $27, hardcover, 352p., 9781538718018
Social Science
St. Martin's Press, $27.99, hardcover, 368p., 9781250155931
Performing Arts
Oxford University Press, $34.95, hardcover, 272p., 9780197515327
Children's & Young Adult

Balzer & Bray, $19.99, hardcover, 400p., ages 12-up, 9780062996480
Random House, $18.99, hardcover, 384p., ages 12-up, 9781984830210
---