From the Shelf
What Women Want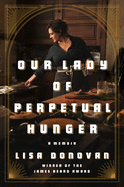 In reflecting on my reading of late, I discovered an unintentional theme: stories of women shirking societal expectations in order to pursue their own passions and desires. Glennon Doyle's Untamed (Dial, $28) has been widely praised for delivering this exact message, and with good reason: it's an excellent and inspiring tale of one woman's journey to finding her own path. Our Lady of Perpetual Hunger (Penguin, $28) is ostensibly a food memoir, but in truth, Lisa Donovan's story is more about finding joy and purpose in her work--and her life--by walking away from all that did not serve her or her values. Tiffany Dufu's Drop the Ball (Flatiron, $17.99) promises advice on "achieving more by doing less." Dufu's method draws on this same principle, though: it is only by letting go of patriarchal expectations of womanhood and focusing on one's own personal values that women will find the time to pursue their passions.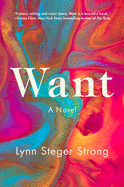 As for fiction, Quan Barry's We Ride Upon Sticks (Pantheon, $26.95) follows this same theme. A group of high school field hockey players call on dark magic to help them advance to the state finals in Barry's clever and poetic novel--but the magic they conjure looks less supernatural and more like teens being given permission to do what they want. Lynn Steger Strong's aptly titled Want (Holt, $25.99) details one woman's struggle to understand what she wants, versus what she's been told to want.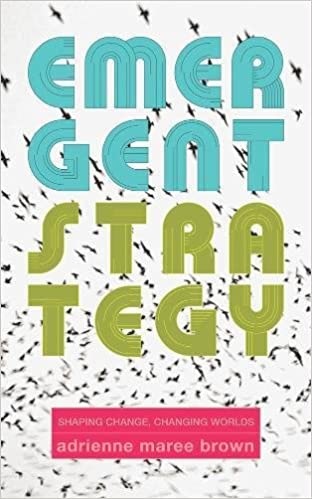 In Emergent Strategy (AK Press, $16), social justice facilitator adrienne maree brown reminds us that "what we pay attention to grows." I now find myself paying even closer attention to the stories of women seeking their own passion and pleasure to effect great change, not only in their own lives, but in the world at large.

In this Issue...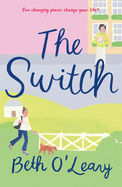 In this sweet and heartfelt novel, a young London executive and her Yorkshire grandmother change lives for two months.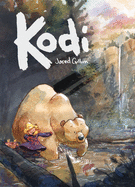 A young girl befriends a bear in this enchanting middle-grade graphic novel.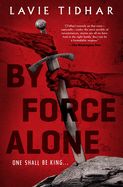 In this cynic's retelling of Arthurian legend, traditional heroes are recast as parasitic magicians, petty thugs and skilled assassins to pointed and often humorous effect.
Review by Subjects:
Fiction ⋅ Mystery & Thriller ⋅ Science Fiction & Fantasy ⋅ Romance ⋅ Biography & Memoir ⋅ Social Science ⋅ Children's & Young Adult

Book Candy
Library Cats During the Pandemic
"What it's like to be a library cat during the pandemic." (via I Love Libraries)
---
Video archive: Sylvia Beach "tells the story of founding Shakespeare and Company, publishing Joyce's Ulysses, selling copies of Hemingway's first book & more (1962)." (via Open Culture)
---
"The greatest crime film of all-time: The Third Man. Graham Greene's postwar Vienna crime opus takes center stage," CrimeReads claimed.
---
Author Christobel Kent picked her top 10 books about Florence, Italy, for the Guardian.
---
"Rare 16th-century textiles and manuscripts pulled out of giant rat nests in English manor house," Mental Floss reported.

Great Reads
Rediscover: Geoffrey Nunberg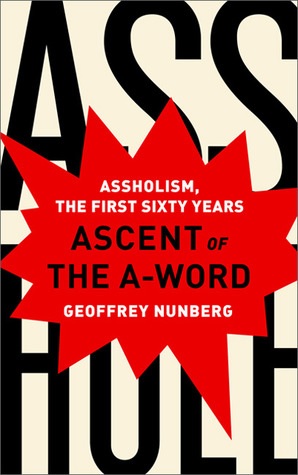 Geoffrey Nunberg, the linguist and author whose "elegant essays and books explained to a general audience how English has adapted to changes in politics, popular culture and technology," died on August 11 at age 75, the New York Times reported. Nunberg's books included Going Nucular: Language, Politics, and Culture in Confrontational Times (2001), in which he discussed President George W. Bush's pronunciation of the word "nuclear," suggesting the president knew the right pronunciation but used the wrong one intentionally. In 2012, Nunberg published Ascent of the A-Word: Assholism, the First Sixty Years, in which he focused on "a word we reserve for members of our own tribe: the boss who takes credit for your work, the neighbors who get on your case for putting out your garbage the night before, or maybe a well-known politician or celebrity."

His other books were three collections, The Way We Talk Now (2001), The Years of Talking Dangerously (2009) and Talking Right (2006), about the way Republicans and conservatives have transformed political language. Nunberg was also a regular commentator on NPR's Fresh Air, where last year he discussed gender-neutral pronouns, urging listeners to "tweak your internal grammar" to refer to an individual as "they." "It takes some practice to get the hang of it," he said, "but the human language processing capacity is more adaptable than people realize, even for geezers like me. As I read through an article about a nonbinary person who uses 'they,' 'them' and 'their,' the pronouns ultimately sort themselves out."

The Writer's Life
Brains On! Podcasters Present...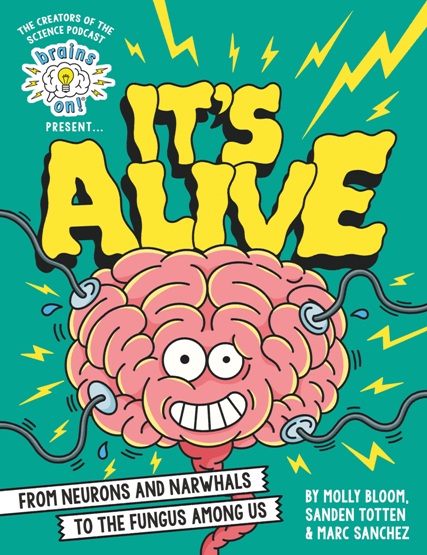 Molly Bloom, Marc Sanchez and Sanden Totten are the creators of the podcast Brains On! They became friends while working at Minnesota Public Radio and decided to make a show for kids. They've had all sorts of jobs in public radio but making Brains On! is their favorite. In their free time, they attend punk shows, run half marathons and make swiss meringue buttercream (but you'll have to guess who does which activity). The team's first book, Brains On! Presents... It's Alive: From Neurons and Narwhals to the Fungus Among Us, will be available September 8 from Little, Brown Books for Young Readers.
Molly Bloom: When I first asked you two if you wanted to start a kids' podcast with me, it was 2011. Podcasts weren't super popular and kids' podcasts weren't even a thing yet. What was your initial reaction to the idea?
Sanden Totten: I was like, sure? But I didn't think this would go anywhere. I honestly just didn't want to be left out if you were doing something fun and new. I had no idea there would be an audience this big for something like Brains On!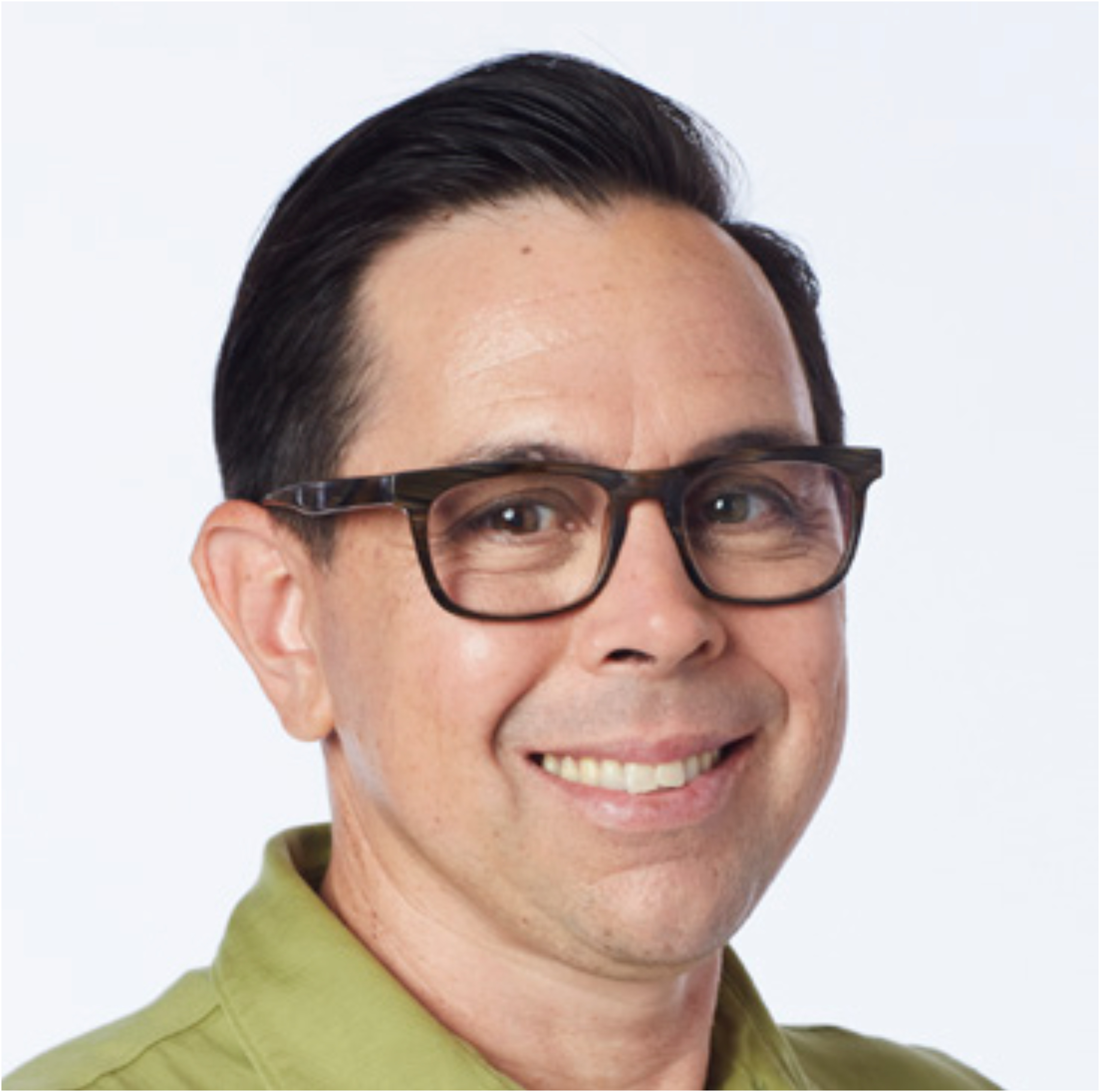 Marc Sanchez
Marc Sanchez: Yeah, Molly's enthusiasm sold me on the idea. We all had experience in making radio, and around that time, we were discovering a new creative freedom that podcasts allowed. I was a fairly new dad at the time, too, so this came at a point in my life where I was thinking about kids and learning and having fun in a whole new way.
Totten: So, like I said, I did not expect Brains On! to catch on like it did. But I think part of that success is thanks to how we approach making stuff for kids.
Bloom: Totally. And I have to say--I expected it to catch on! I knew kids were smart and curious and I wanted to make something that would really showcase that. So when the three of us started talking, we landed on a few core principles that we carry with us in everything we do: 1) we wouldn't talk down to kids; 2) we would feature a lot of kids' voices and expertise on the show; and 3) we would make something that wouldn't annoy parents. That part is important, too!
Sanchez: And these same principles shaped the book, too. We're not shying away from things that are complicated--but we kept them super fun!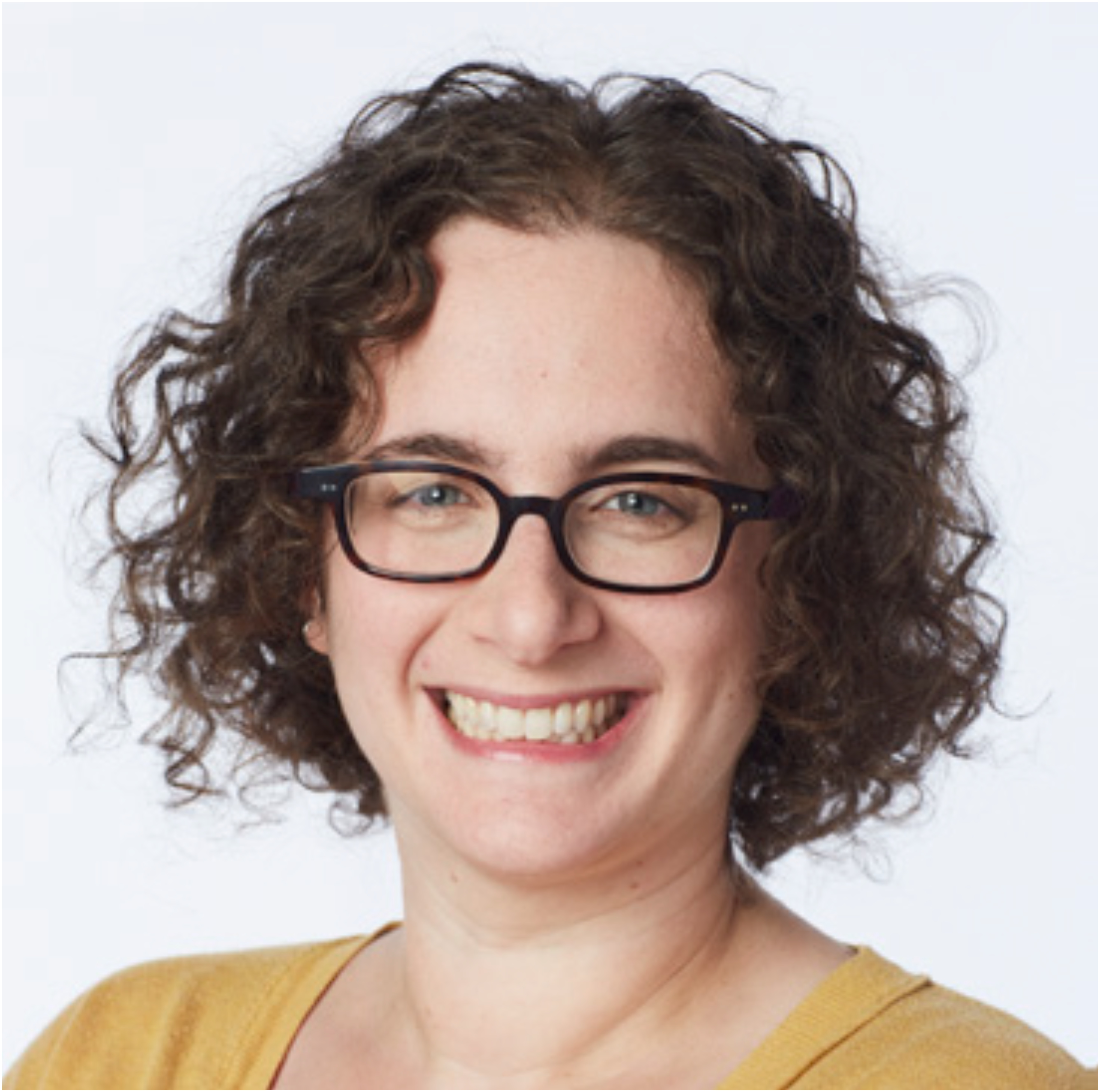 Molly Bloom
Bloom: We've done some silly things over the years--like two episodes dedicated to farts. But we've also covered serious stuff, like pollution and Covid-19. What moments in the show's history really stand out to you?
Sanchez: I think the series we did on feelings was, and is, much needed. In fact, we adapted a lot of the info in this series to be part of the book because we heard so much great feedback from parents. It's even more relevant to think about how to deal with big feelings today, as we live through a global pandemic, a racial reckoning and political tumult.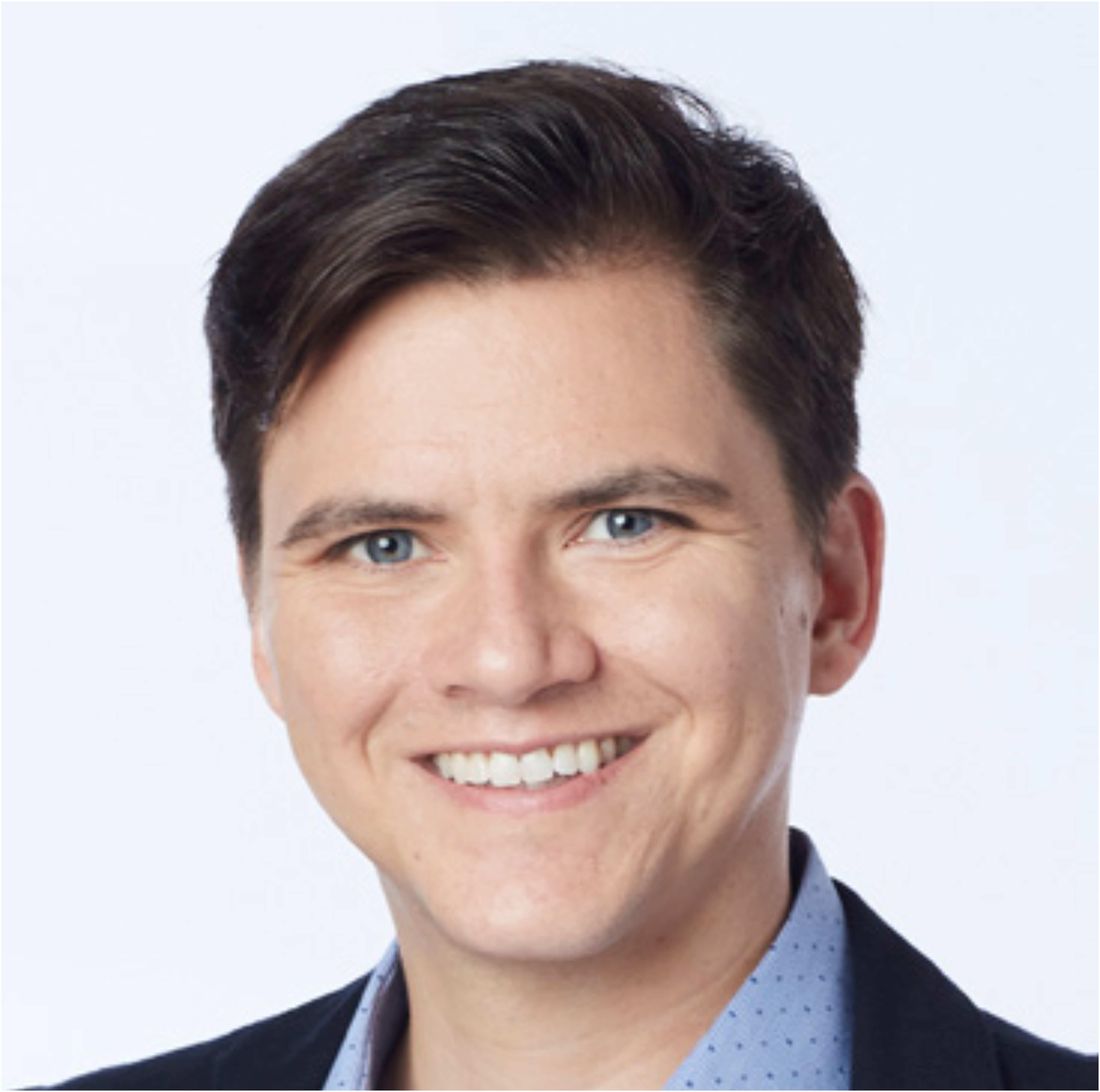 Sanden Totten
Totten: For me, our episode on Down syndrome is a high point. My older brother has a genetic condition that makes him different from others. When we were young, I struggled explaining this to friends and teachers. Basically, I wanted to make the episode I wish I had when I was a kid. When we wrote this, it was really important to me that we give kids and parents clear ways to explain Down syndrome and that we feature the voices of people living with Down syndrome. When I was reporting, I got to visit a ranch in Texas that is staffed by people with Down syndrome. That's still one of my all-time favorite reporting trips.
Bloom: That piece is a great example of something that couldn't be translated into print very easily.
Totten: Yeah, when we do the podcast, we have so many tricks we use to keep the listener's attention, like adding music or putting in a sound effect. You can't do that with a book. It took me a while to figure out how to keep engaging the reader. It involved writing a lot more jokes and thinking of fun ways to present information, like using a diagram or a map instead.
Sanchez: Even the syntax of writing for a podcast and writing for print is different. I've been writing audio scripts for close to 20 years, and the thing that got drilled into me was that people can take in auditory information only in short bursts. That means stopping sentences usually after one thought, instead of letting them carry on. In print, you can go back and read the first part of a sentence to make sure you understand the second part.
Bloom: Dreaming up ideas for illustrations was one of the most fun parts of writing this book! Serge Seidlitz, our illustrator, was such a dream--he captured the vibe of our show incredibly well.
Totten: Totally. And seeing the skits from our show turned into comics was pretty much a dream come true. The other exciting thing about making a book is getting the chance to talk to kids who aren't familiar with our podcast.
Sanchez: Yes! There are so many curious kids in the world and it's exciting to feed that curiosity with awesome facts. It's also important to show that there are things we don't fully understand and will need their help to find the answers, problems we need their help fixing.
Totten: And after talking to so many awesome scientists for the show and the book, it's clear that being curious and open-hearted are key to scientific discovery.
Bloom: We are lucky in that we hear from hundreds of our listeners every week and we get to work with kids as co-hosts on the show. I feel like they see the problems the world is facing very clearly and are ready to jump in and start fixing them. In both the podcast and the book, we talk about these problems and empower kids to think critically about the way things work. At the same time, we point out the beauty and wonder all around them.
author photos: Seth Iverson for American Public Media

Book Reviews
Fiction
Amistad, $26.99, hardcover, 368p., 9780062968623
Putnam, $26, hardcover, 368p., 9780593085332
Mystery & Thriller
Atria, $28, hardcover, 448p., 9781501172236
Hard Case Crime, $39.99, hardcover, 304p., 9781789095395
Science Fiction & Fantasy

Tor, $27.99, hardcover, 416p., 9781250753458
Romance

Flatiron Books, $16.99, paperback, 336p., 9781250769862
Berkley, $16, paperback, 352p., 9780593100387
Biography & Memoir
The New Press, $25.99, hardcover, 240p., 9781620975022
Bloomsbury, $20, hardcover, 160p., 9781635576887
Social Science
Island Press, $28, paperback, 248p., 9781642830835
Children's & Young Adult

Top Shelf Productions, $14.99, paperback, 176p., ages 8-12, 9781603094672
Holiday House, $16.99, hardcover, 272p., ages 8-12, 9780823444212
Denene Millner/Simon & Schuster, $17.99, hardcover, 40p., ages 4-8, 9781534454217
---