From the Shelf
Right on Time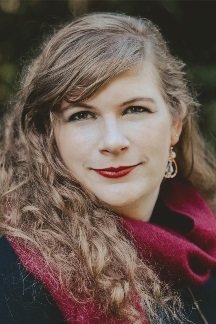 Margaret Owen
They say the expression "May you live in interesting times" is not so much a blessing as a curse. For your consideration, I'd like to offer an authorial equivalent: "May your book be timely."
Launching a book can be a cause of hair loss in the best of times; releasing the end of a series can be even more stressful than that. Now imagine your book is set against an outbreak of a deadly plague that is first downplayed by an opulent demagogue, then weaponized against historically oppressed people through misinformation as the persecuted are pushing for massive institutional change.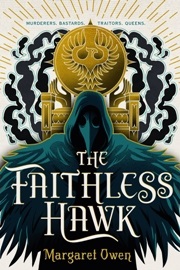 As you may have guessed, this has led to some very interesting interview questions. Usually we're splitting the difference between, "When did you say you wrote this?" (mostly August 2018) and, "Okay, now tell me the winning lotto numbers." (I cannot.) What I can tell you is this: The Merciful Crow was written, for the most part, prior to the 2016 election. The Faithless Hawk was plotted out and written after. I've always known how the story ends, but as for how we got there...?
Well, if we've learned anything, it's that the mechanics of greed and cruelty are terribly predictable. It didn't take a crystal ball to envision how a selfish, incompetent leader would respond to a pandemic. Rather, it's the same pattern we've seen for nearly every crisis handled by the latest wannabe autocrat: deny, mishandle, lie and, finally, weaponize.
That said... for my next trick, perhaps I'll write about health-care reform. --Margaret Owen
Owen is the author of the Merciful Crow duology. The final installment, The Faithless Hawk, is now available from Holt Books for Young Readers.

In this Issue...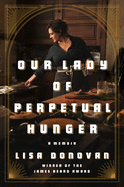 A James Beard Award-winning pastry chef recounts her path into--and out of--the food industry, and all it taught her along the way about being a mother, a friend, a wife and a woman.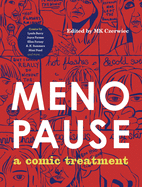 This collection of cartoons by 25 diverse artists offers candid stories that illustrate and honor the experience of menopause.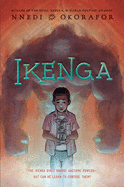 In her first middle-grade novel, Nnedi Okorafor deftly explores grief and corruption through this southeast Nigerian Igbo superhero origin story.
Review by Subjects:
Fiction ⋅ Mystery & Thriller ⋅ Science Fiction & Fantasy ⋅ Romance ⋅ Graphic Books ⋅ Biography & Memoir ⋅ Children's & Young Adult

Book Candy
Ray Bradbury Read-a-Thon
William Shatner, Susan Orlean, Neil Gaiman and many more will take part in a Read-a-Thon of Ray Bradbury's classic Fahrenheit 451 tomorrow, Saturday, August 22, which would have been the author's 100th birthday. The event begins at 4:30 p.m., Eastern, and will be available online through September 5.
---
Have your read Thomas Love Peacock's Headlong Hall? The BBC explored "the best early novels you've never heard of."
---
Drah s'taht! "Minnesota woman sets the Guinness World Record for most words spelled backwards in one minute," Laughing Squid reported.
---
"Winston Churchill praises the virtue of 'brevity' in memos to his staff." (via Open Culture)
---
Pop quiz: "Can you match the Marvel character's name to the non-comic book definition?" (via Mental Floss)

The Writer's Life
Lynn Steger Strong: Women Who Want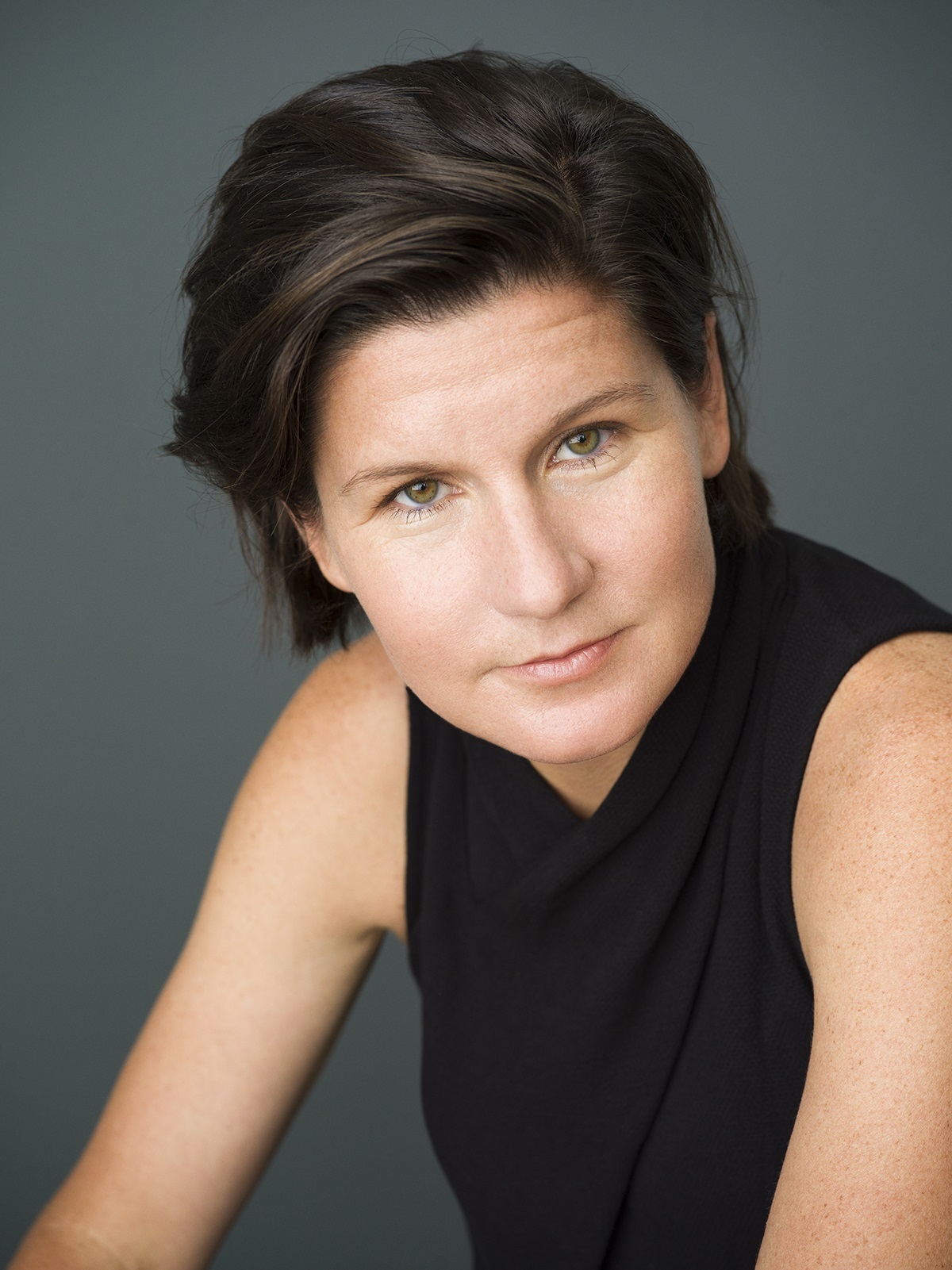 photo: Nina Subin
Lynn Steger Strong teaches writing at Columbia University and Pratt Institute. Her first novel, Hold Still, was published by W.W. Norton in 2016. Her nonfiction has appeared in Guernica, the Los Angeles Review of Books, Elle.com, Catapult, Lit Hub and others. In her second novel, Want (Holt), she peels back the layers of one woman's life as a mother, teacher, wife, friend and daughter, set against the backdrop of her family's financial ruin. Strong was born and raised in Florida, and now lives in Brooklyn, N.Y.
The publisher's blurb for Want talks about the "subtle violences enacted on a certain type of woman when she dares to want things--and all the various violences in which she implicates herself as she tries to survive."
The word "violent" in particular was my language, which we then went back and forth about before agreeing to keep in the description of the book. My concept of the word "violence" is layered, and, like the book, I'm interested in the gradations of experience that fit inside of it. There's violence in naming, for instance: if I say I'm "mom," all the other parts of me that might not fit inside of people's concept of the word "mom" might be blotted out to make it fit. But also, someone is murdered in the novel, which is a wholly different type of violence. I think much of the book's project is to think about how both these things can live inside the same word, even as they are so vastly different.
I'm pretty endlessly interested in the ways that we think about and experience words and ideas differently depending on who and where we are. So, for a woman like my main character, a slight from her husband might feel violent, an aggressive act from a boss or a colleague; she might accidentally slight or not see or understand her students or her colleagues in ways that, she might only later realize, was a type of violence; at the same time, for other people in the novel, violence might be more concrete or consequential. Two words I thought a lot about in conversation with violence were victim and perpetrator, and how I didn't want any character to be clearly one or the other of those things in the book. In that sense, it was important to me that the main character enacts as many violences as are enacted upon her.
The word "want" appears more than 200 times in the text of your aptly titled novel. It's a word with many nuanced definitions; how do you see those definitions as they relate to Elizabeth and her family's experiences?
I love that you counted! One of my thoughts about that single word being the title is that, similar to what I said above, I want you to sort of hold these words in your hands and see how they turn and churn and stretch as the novel progresses. Elizabeth wants things that she was told that she could have but only recently has realized that she can't have. She is embarrassed and ashamed by both what she has and what she wants and cannot get--in all the ways she feels implicated both in terms of her not getting, but also in terms of what now feels like the absurd overreach of all her want. There are other people in her life who have more, but who want in other ways: the woman she meets who can't get pregnant, the Chilean Writer, who wants to right a wrong that it's too late to right. Then there are people in the novel whose relationship to want is different, who weren't ever promised such obscene comfort as Elizabeth was promised, so their relationship to want and need is vastly different.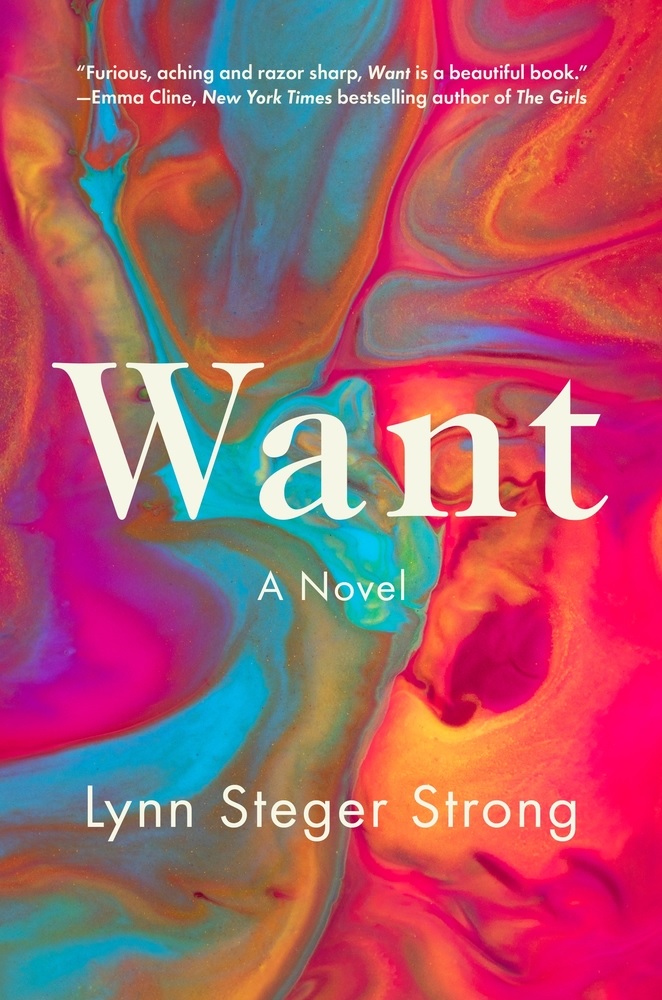 There seems to be a lot of power in Elizabeth defining for herself what she wants, versus accepting what others want for her, or told her to want. It's tempting to say that's a theme that feels more and more present in contemporary fiction about women. But as both a writer and a teacher of writing, do you feel that's something new, or a continuation of an age-old tradition in fiction?
There's a sort of ever-present adage among writing teachers (including me) to ask students to consider what their characters want and what they are afraid of. These are meant to function as the two, sometimes conflicting, tensions and engines for the narratives we build. For example: the narrator wants this person who is not his wife, but is afraid of the retribution it would cause, so then we build a book around those conflicting impulses.
I think, for so much of the time that the canon was being constructed, the people who were able to write fiction--mostly wealthy white men--were the same people whose wants and fears were regularly considered and acknowledged in their daily lives. To me, an interesting thing about fiction built by women, and really any fiction built by people with less power than wealthy white men is that there have historically been many more contingencies in place before these individuals were allowed to want. For instance, for many of the female characters we see in fiction, they have to first be attractive objects--to be wanted--before they might be given enough space and time to want. I think the project of fiction being less about the characters' wants but more about whether they are even allowed to want, less about the characters' fears, and more about whether anyone cares, is continually fascinating to me. Not least because the form of fiction that grapples with these ideas inevitably demands that the construction itself shift. It forces us to read more widely, because the models we are often offered have never had to grapple with these realities.
Though Want is set in a pre-Covid time, much of the novel focuses on the almost indescribable feelings of angst and anxiety that come with having one's life shift suddenly and unexpectedly, having the ground come out beneath you, in a way. How do you think readers will respond to those emotions now that the world has collectively felt the ground shift?
I think we have long lived in a world where, for many people, the ground could at any moment shift beneath their feet. I am mostly only devastated by the fact that that is true for more people at our present moment, and that, for those for whom it has long been true, that ground has largely disappeared. Insofar as my book was not only about trying to make evident how prevalent this feeling was (if, after all, a privileged highly educated white lady had access to this feeling, I wanted the reader to imagine all the ways so many lives are so much more precarious) but also, it was an attempt to try to have less shame around this feeling: I do not think most people's precarity is a result of "bad" or "good" choices so much as I think they are about broken systems, inadequate avenues for opportunity, nefarious narratives about "individual responsibility." In that vein, I hope that this book might function, for those who have been newly introduced to these realities, as a way to feel less shame for having suddenly lost the ground beneath them; that they might instead feel a desire to work together to fight against all the various systemic failures that have brought us to this point. --Kerry McHugh, blogger at Entomology of a Bookworm

Book Reviews
Fiction
Random House, $27, hardcover, 336p., 9780812992762
Simon & Schuster, $26, hardcover, 336p., 9781982112981
Milkweed Editions, $15, paperback, 160p., 9781571311368
Blackstone, $27.99, hardcover, 9781982603946
Mystery & Thriller
Pegasus Books, $25.95, hardcover, 384p., 9781643134741
Science Fiction & Fantasy
Hogarth, $28, hardcover, 480p., 9780593230152
Romance
Avon, $15.99, paperback, 384p., 9780062959928
Graphic Books

Penn State University Press, $29.95, hardcover, 144p., 9780271087122
Biography & Memoir

Penguin Press, $28, hardcover, 304p., 9780525560944
Nan A. Talese/Doubleday, $26.95, hardcover, 272p., 9780385540254
Children's & Young Adult

Viking Books for Young Readers, $16.99, hardcover, 240p., ages 10-14, 9780593113523
Bloomsbury YA, $17.99, hardcover, 320p., ages 14-up, 9781681190372
Blue Dot Kids Press, $17.95, hardcover, 32p., ages 5-8, 9781733121248
---