From Pass Books
A Searing Debut Novel Set in Mississippi - "Some Go Home" by Odie Lindsey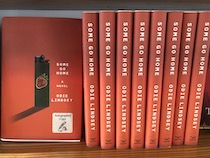 We have signed copies of
Some Go Home,
a searing debut novel set in Mississippi by author Odie Lindsey.
Some Go Home follows three generations fractured by murder in fictional Pitchlynn, Mississippi that complicates notions of race, class, history, and identity. Colleen—an Iraq war veteran turned Mississippi homemaker—must reckon with a decades-old murder that has haunted her community, her family, and herself.
When pregnancy brings her buried trauma to the surface, Colleen works hard to keep her deployment behind her. Her husband, Derby, is in turn preoccupied with the long-overdue retrial of his father, Hare Hobbs, for a Civil Rights-era murder. Central to "Some Go Home" is the town's showpiece, antebellum estate. More monument than manor, it is both the scene of the murder and the proposed jewel of gentrified Pitchlynn. For Colleen and the others, all of whom seek healing, the estate comes to embody various paths to redemption—whether razed, restored to a perceived greatness, or stripped of all recognition. As the trial draws near, questions of Hare's guilt only magnify these tensions of class and race, tied always to the land and who can caIl it their own.
Odie Lindsey received an NEA Fellowship for combat veterans and earned an MA from the University of Mississippi. He is writer-in-residence at Vanderbilt University's Center for Medicine, Health, and Society. Lindsey lives in Nashville.
Enjoy our deck and beautiful view of the Gulf of Mexico. Please visit us soon to catch your breath with a refreshing Cold Brew.

In this Issue...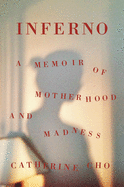 Literary agent Catherine Cho's spectacular memoir reveals her postpartum psychosis that almost destroyed her--but didn't.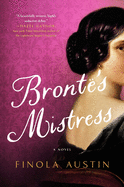 This intriguing early Victorian drama unveils the enigmatic temptress who allegedly seduced the infamous Branwell Brontë and caused much grievance to his exceedingly protective sisters.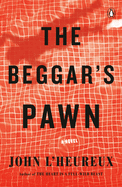 In this superb final work by the much-admired novelist, the lives of a well-to-do older couple become complicated when a neighbor turns to them for money.
Review by Subjects:
Fiction ⋅ Mystery & Thriller ⋅ Romance ⋅ Graphic Books ⋅ Biography & Memoir ⋅ Children's & Young Adult

Book Candy
Novels Combining Mystery and Time Travel
CrimeReads recommended "six novels that bring together mystery and time travel."
---
Clever images made out of perfectly arranged pencils" were showcased by Laughing Squid.
---
"Where better to go to observe rabbits than the location that inspired Richard Adams's groundbreaking 1972 novel, Watership Down?" Atlas Obscura asked.
---
Sir Patrick Leigh Fermor's house in Greece "has now opened as a hotel," Tatler reported.
---
Biographer A.N. Wilson chose his top 10 books by Charles Dickens for the Guardian.

Great Reads
Rediscover: Animal Farm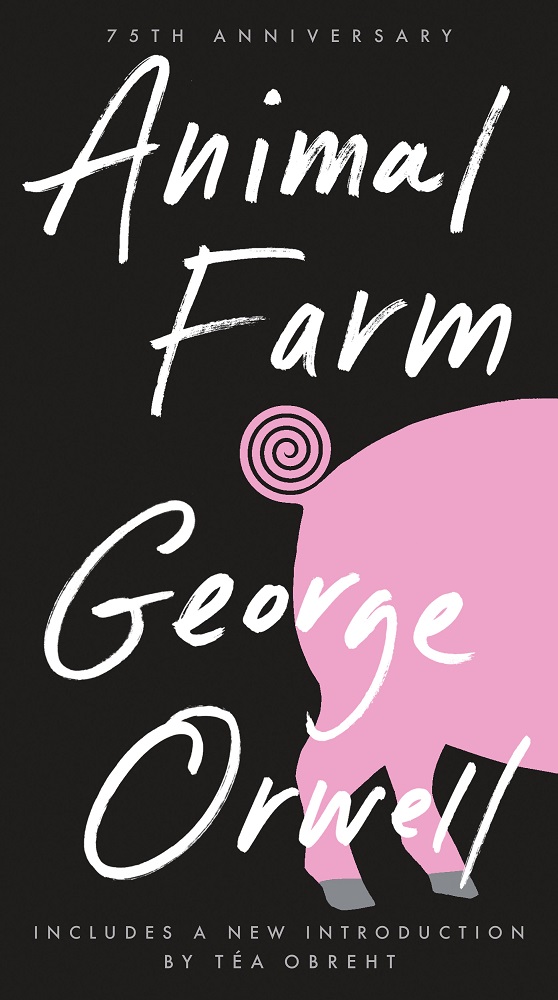 Yesterday marked 75 years since the publication of George Orwell's Animal Farm, an allegorical denouncement of Stalin's takeover of the Soviet Union. Orwell, a democratic socialist, became hostile to Stalinism while fighting in the Spanish Civil War. Orwell's nonfiction account of his experience, Homage to Catalonia (1938), sold poorly. When Arthur Koestler's novel Darkness at Noon (1940), about the Moscow show trials, became a bestseller, Orwell decided fiction was a better medium for his message. Animal Farm was difficult to publish thanks to the U.K.'s wartime alliance with the Soviet Union, which multiple publishers wished not to upset. Jonathan Cape initially accepted Orwell's book, but declined after warnings from a Ministry of Information official who was later revealed to be a Soviet agent.

Reactions to and interpretations of Animal Farm have varied greatly since its publication. Between 1952 and 1957, the CIA ballooned millions of copies into Poland, Hungary and Czechoslovakia, which attempted to shoot them down. It has been challenged in U.S. public schools many times and is banned from schools in the United Arab Emirates. In 2018, China decided to censor all online discussion of Animal Farm, though the book is still widely available for purchase. Orwell's novella has become a broader indictment of totalitarianism in general, as applicable today as it was in 1945. A 75th-anniversary edition, featuring new cover art and an introduction by Téa Obreht, is available from Penguin Random House. --Tobias Mutter

The Writer's Life
Reading with... Stephen Graham Jones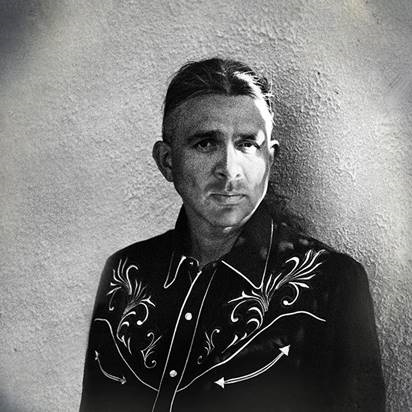 photo: Gary Isaacs
Stephen Graham Jones is the recipient of an NEA fellowship, the Texas Institute of Letters Award for Fiction, the Independent Publishers Award for Multicultural Fiction, a Bram Stoker Award, four This Is Horror Awards, and he's been a finalist for the Shirley Jackson Award and the World Fantasy Award. By day, he is the Ivena Baldwin Professor of English at the University of Colorado Boulder. His novel The Only Good Indians was just published by Saga Press/Gallery.
On your nightstand now:
Alma Katsu's The Deep, Rachel Harrison's The Return, Andy Davidson's The Boatman's Daughter, a stack of Justified scripts, Jay Faerber and Scott Godlewski's first volume of Copperhead, and a blurb book I'm really excited about.
Favorite book when you were a child:
To Tame a Land by Louis L'Amour. Which is pretty embarrassing. Worse? Knowing what I know now, I still like this book. It's this cowboy in the Old West who's an impossibly fast draw, but he's always ducking behind a rock to read some Plutarch. And in the final showdown, he uses reading Plutarch to win. I really liked, and like, I guess, the idea of someone who can read also being good with the actiony parts of life. Which is to say, I used to think there were going to be a lot more High Noons when I grew up. And, there are, of course, but they're over the phone, they're across a conference table, they're at a podium.
Your top five authors:
Louise Erdrich, Stephen King, Philip K. Dick, Joe R. Lansdale, Octavia Butler.
Book you've faked reading:
Does everybody say here that they've never done that? Oh, oh, wait, maybe I have. Alan Moore's From Hell. I mean, I'm crazy for Moore, I've read way into all the Whitechapel stuff, have read all of his other comics, I read comic books all the time, but I've still somehow never cracked this one open. I've been in discussions where people are talking about it, too--this is where the "faked" comes into play--and instead of volunteering that it's not in my head yet, I just drink my Dr. Pepper especially slowly, and try not to draw any attention.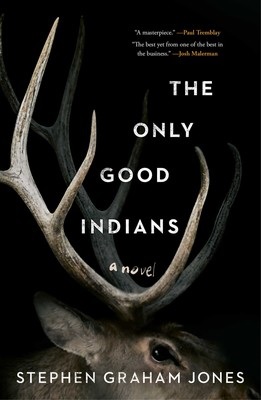 Book you're an evangelist for:
Luigi Meneghello's The Outlaws. It's these kids in Italy during World War II, they're trying to be part of the resistance, but they're also kind of not into being mean, so they come down out of the hills to do raids and stuff, but they wrap their clubs in cloth so they won't actually hurt anybody. I'll forever proselytize for this book. Which is useless, as it's impossible to find. But it's worth the looking, too.
Book you've bought for the cover:
The Buzzing. I think that's what it was called. Can't seem to search it up now, though, and my copy's long gone. The cover was all jagged and colorful, but what really drew me--correct me if I'm wrong, anyone--was that it had a Thomas Pynchon blurb. This made this purchase compulsory. I used to drive six hours to pawn shops to pay too much for a magazine that might have a piece purported to have been written by or about Pynchon. So, reading text that he'd also read? That would practically be communion.
Book you hid from your parents:
Strange Stories, Amazing Facts. Not because it was illicit, but because, first, it was my bible growing up, it told me everything I needed to know, everything I would ever need to know, but, second--and this is why I had to hide it until after lights out--once I started reading it, no way was I ever going to sleep. I'd just read the entries over and over all night, scaring myself more and more.
Book that changed your life:
Where the Red Fern Grows by Wilson Rawls. Took me four checkout periods to get through it in fourth grade. I picked it up because the librarian told me it was about hunting. I so clearly remember sitting in my classroom during free time and reading that last paragraph, then closing the book and holding it shut with my hand, and knowing that I could do that. I could stick an axe in a tree, hang a lantern on it long enough that the axe handle rots away, long enough that everything goes all rusty. That's when I knew I could write--I had a sense for how to end things. But I was always only going to be a farmer, an oil field worker or, if I was lucky, on the rodeo circuit, so I never had any actual plans to write. My life did change at the end of that book, though.
Favorite line from a book:
"I don't steal horses and anyhow you have a crummy horse." It's from Philip K. Dick's VALIS. I hope to someday write a line maybe a quarter as good.
Five books you'll never part with:
My school annual from eighth grade, because that's the only proof I have that that year ever happened. I've lost everybody I knew from then, I mean. The New Oxford Book of American Verse, because when I was 19, I wrote a letter in the back of it to the girl who would be my wife. Isaac Asimov's Neanderthals anthology, which I've actually given away once already, to Joe Lansdale. But I got another--a little mass-market sized hardback that might be a library binding. The Cemetery Dance big special hardback version of Douglas Preston and Lincoln Child's Relic. I read and listen to and watch that one all the time, still. Have never gotten over it. Hope never to. And, fifth, Loeb and Sale's Batman: The Long Halloween. The big Absolute edition. That book brings it every single time I page through it.
Book you most want to read again for the first time:
Darwin's Radio by Greg Bear. For the wonder.
Book you still buy off any used shelf, even though you already have way too many:
The mass market paperbacks of The Crying of Lot 49. Because sometimes I can hold one of them and imagine what it must have been like to find this on a spinning rack, and walk away with it, crack it open in the parking lot, completely unaware of what's about to happen, and keep happening.

Book Reviews
Fiction

Penguin Books, $16, paperback, 272p., 9780143135234

Atria, $27, hardcover, 320p., 9781982137236
Viking, $26, hardcover, 336p., 9781984877680
St. Martin's Press, $27.99, hardcover, 384p., 9781250259042
World Editions, $14.99, paperback, 128p., 9781642860597
Mystery & Thriller
Holt, $26.99, hardcover, 304p., 9781250755933
Romance
Morrow, $27.99, hardcover, 352p., 9780063007123
Graphic Books
Drawn & Quarterly, $24.95, paperback, 160p., 9781770463851
Biography & Memoir

Holt, $26.99, hardcover, 256p., 9781250623713
Harper, $32.50, hardcover, 368p., 9780062954947
Children's & Young Adult
Clarion Books, $16.99, hardcover, 336p., ages 9-12, 9780358116684
Imprint/Macmillan, $18.99, hardcover, 384p., ages 12-up, 9781250158178
---