From the Shelf
Cookbooks that Take You Places
I read cookbooks the way some people read travel guides. I spend hours imagining myself re-creating impeccable meals we enjoyed at fancy restaurants on our travels.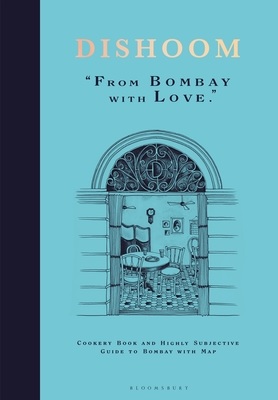 I have not been successful replicating many of those culinary wonders: in London, I made repeated visits to Dishoom. Physically weighty, Dishoom: From Bombay with Love (Bloomsbury, $35) is a thrilling tour of the region by cousins Kavi and Shamil Thakrar with their chef Naved Nasir, via hand-drawn maps, archival photos and personal essays. The recipes almost vibrate with the scents of cardamom and cumin. I would like to brag about my rajma--savory kidney beans spiced with garam marsala (didn't happen)--yet the Dishoom granola recipe is foolproof.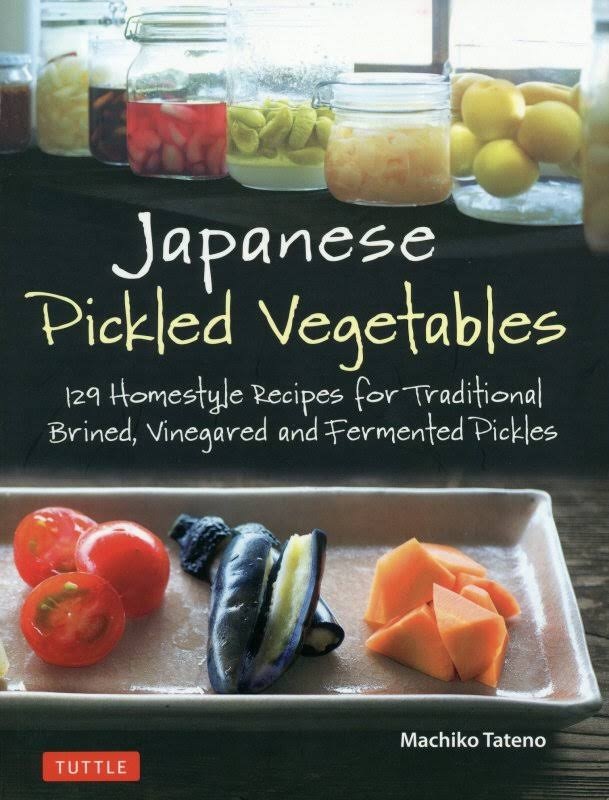 Pickled vegetables were my favorite component of most meals we ate in Tokyo. Japanese Pickled Vegetables by Machiko Tateno (Tuttle, $16.99) has a clean layout and glossy photos that sing "You can do this." I longed for the bright zinging taste of vivid carrot chunks, startling daikon slices, sweet-and-sour green cucumber ribbons, but muttered "too many hard-to-get ingredients--kombu seaweed?" Later, while staring down another bowl of pandemic ramen, I took the plunge. Raiding the pantry and fridge, I was able to make fresh cucumber pickles, quick carrot, radish, napa cabbage pickles and kimchi.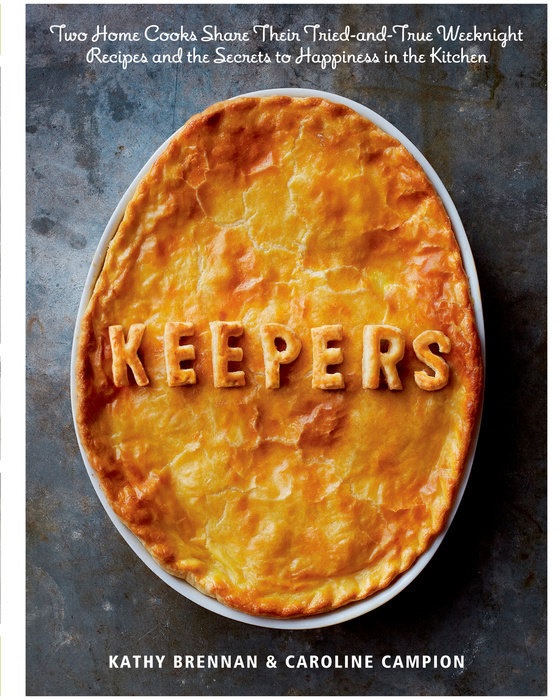 And this brings me to Keepers: Two Home Cooks Share Their Tried-and-True Weeknight Recipes and the Secrets to Happiness in the Kitchen (Rodale, $26.99). The subtitle says it all. Kathy Brennan and Caroline Campion's sage advice, lighthearted humor and you-can-do-this cheerleading charm had me at the endpapers with its 23-point manifesto. By my estimation, I have cooked more than 300 meals since March 10. I am broken. Brennan and Campion put me back together. The pantry list alone was worth the price. "One-Bowl Summer Spaghetti" was a big hit, and Japanese-Style "Meat and Potatoes" is requested weekly, earning its place as a keeper. --Lisa Von Drasek, curator, University of Minnesota Libraries

In this Issue...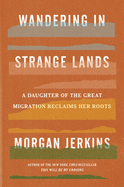 The author of This Will Be My Undoing tracks down her family's roots--and the roots of centuries-old Black disenfranchisement in the U.S.--in this bold work of memoir and ethnography.

This debut picture book reverently reimagines the childhood of abstract expressionist painter Agnes Martin.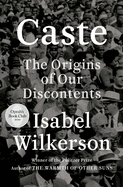 In this meticulously researched and beautifully crafted book, Pulitzer Prize-winning journalist Wilkerson argues that the U.S. has a race-based caste system.
Review by Subjects:
Fiction ⋅ Mystery & Thriller ⋅ Romance ⋅ Social Science ⋅ Children's & Young Adult

Book Candy
The Transformative Power of Crime Fiction
Criminal element recommended "16 crime novels that could save humanity."
---
Experts found hundreds of errors in Ernest Hemingway's published works, "mostly made by editors and typesetters," the Guardian reported.
---
Roald Dahl's fantasy adaptations, ranked by io9.
---
"Found: a mysterious, recipe-filled diary from 1968." (via Gastro Obscura)
---
"10,000 pigeon feathers cascade from a bookcase in Kate MccGwire's latest installation," Colossal noted.

Great Reads
Rediscover: Bernard Bailyn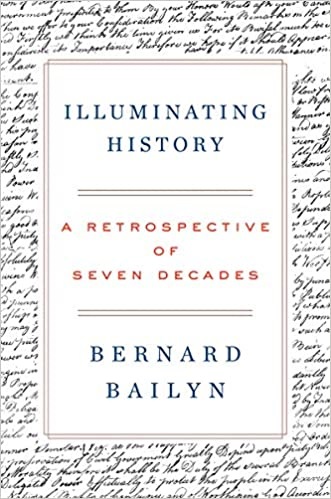 Bernard Bailyn, the historian and Harvard professor who won two Pulitzers, a Bancroft Prize and a National Book Award, died last Friday at age 97. In his teaching and in his more than 20 books, he "reshaped the study of early American history with seminal works on merchants and migrants, politics and government, and recast the study of the origins of the American Revolution," the New York Times wrote. His best known work was The Ideological Origins of the American Revolution, published in 1967, which "challenged the then-dominant view of Progressive Era historians like Charles Beard, who saw the founders' revolutionary rhetoric as a mask for economic interests. It was a fundamental distrust of government power, in Professor Bailyn's view, that led them to throw off the colonial yoke." The book led generations of historians to consider ideological interpretations in early U.S. history.

His other works include The Ordeal of Thomas Hutchinson (1975), a biography of the last colonial governor of Massachusetts; Voyagers to the West (1987), about the nearly 10,000 British immigrants to North America in the 1770s; and The Barbarous Years (2013), about the period between the founding of Jamestown and King Philip's War. In April, Norton published Bailyn's intellectual memoir Illuminating History: A Retrospective of Seven Decades ($28.95, 9781324005834).

The Writer's Life
Isabel Wilkerson: A Portal to Understanding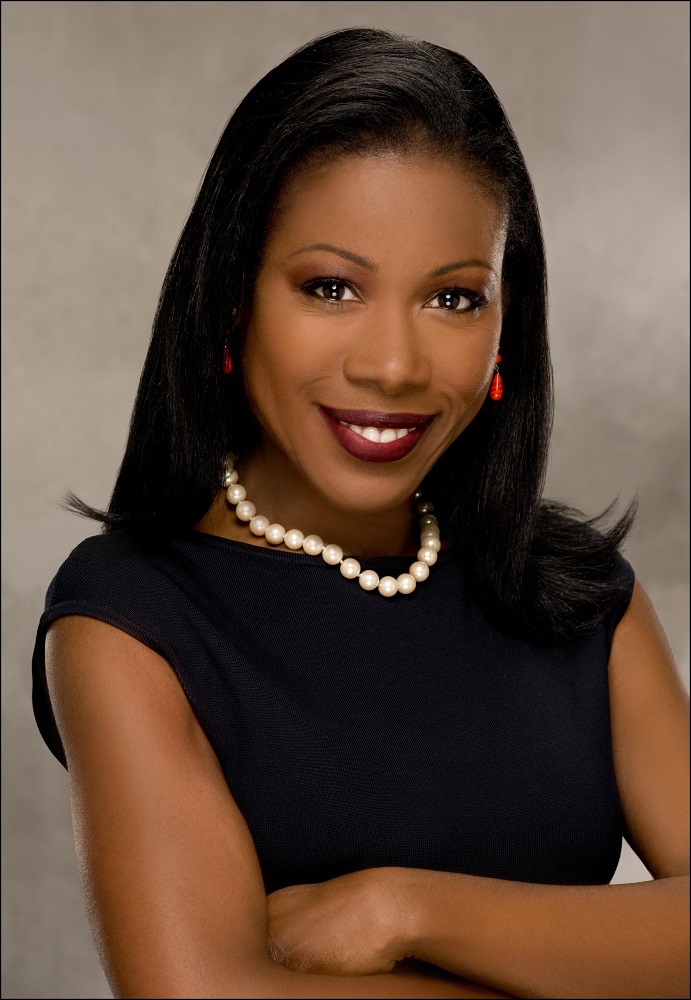 photo: Joe Henson
Isabel Wilkerson won the Pulitzer Prize for Feature Writing in 1994 for her work as Chicago bureau chief for the New York Times, and was awarded the National Humanities Medal in 2016. Her first book, The Warmth of Other Suns: The Epic Story of America's Great Migration, won the National Book Critics Circle Award for Nonfiction, among many other awards. She has taught at Princeton, Emory and Boston Universities and has lectured widely. Caste: The Origins of Our Discontents (reviewed below) is out now from Random House.
You very naturally and quickly inserted material related to the pandemic in this book. How do you handle that kind of lightness on your toes?
This book is so far-ranging: three continents, three cultures, the manifestations of the artificial hierarchies that caused so much tragedy in all three. The breadth and the scope of the research was just overwhelming. To build this story meant going into so many different aspects of life, to show how it affects all of us to one degree or another as we find ourselves entrapped in a caste system that we did not ask to be in. I was constantly adding, down to the wire. And then Covid-19 became an ever-present reality in the lives of Americans, and I had to figure out where it could go. It's been an extraordinary experience, just from a publishing standpoint, to have everyone working on this book spread out all over, trying to put together something this complicated, in addition to all the other projects that anyone who was working on this book was doing. It's a miracle. That it could come together at all is a testament to what can happen when people are dedicated and committed.
What's interesting is that it was already in there, because the book opens with a pathogen, and that was just a prescient--almost a premonition. There's something about how the mind works and intuition acts. A thesis of the book is that caste is so ever-present, an invisible powerful force in society and in all of our lives, that anything that happens somehow has a connection to caste.
This book involves such rich use of metaphor, in a serious piece of heavily researched nonfiction.
I think in metaphor. I'm primarily a narrative writer; narrative nonfiction is where I'm happiest, is the natural expression of my ideas. I find that I'm most at home in telling a story, and a metaphor is a story. It's making that connection, it's a way of reaching a reader through the most natural means that I know. I don't know of any other way.
American caste is both a novel concept and an instantly recognizable one. How does this book tread new ground?
The Warmth of Other Suns is the story of six million African Americans fleeing the Jim Crow South for the north and west over the course of much of the 20th century. Some would describe that as the story of a response to what many people would call racism. However, that word does not appear in Warmth, not in the text. It might be in the title of an article that I refer to--that book has 100 pages of notes--but that's not a term I use, because I don't think that it's sufficient to describe the phenomenon that undergirds interactions and structures of power in the United States. That doesn't mean racism does not exist, but I did not feel that it was the most applicable or accurate way to describe what people were fleeing, or what they met in the places that they fled to.
This book is a continuation of the perspective I took with Warmth. I think that using the word caste requires us as Americans to think differently. It automatically expands our sense of what we think we know. It's an uncommon word to apply to ourselves, so it gets you thinking in a way that words we're accustomed to using can blur. Because it's not a word that we're accustomed to using, it's not judgmental, doesn't feel as if it's an accusation, doesn't automatically incite shame or blame or guilt. Not only is it accurate, but it is a portal to understanding. That's how I connect with the word as a writer.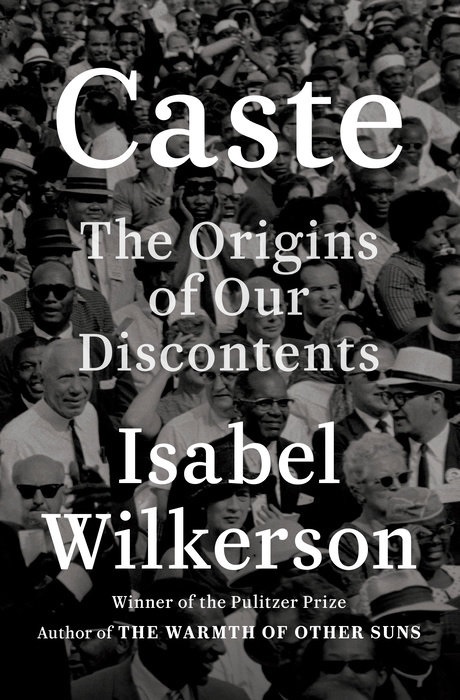 Historically speaking, caste has on occasion been applied to the United States. Charles Sumner had used the word; Martin Luther King had used the word. Where people have looked deeply at the structures that we have inherited throughout American history, they have often come back to this word. But there's been nothing that dives deeply into what that actually means. This was an attempt to do that, and to go to the original caste system that would come to mind most readily, which would be India, and that of the short-lived, terrifying Third Reich, and the interconnectedness of those two and that of our own country.
Then there are the pillars, which I came to as a result of going deeply into the topic: what had been written before; the Laws of Manu, which is the code for the Indian caste system; the Nuremburg Laws; and, of course, the aspect of all this that I knew best, the Jim Crow laws in our own country. I researched them ever more deeply in order to emerge with what I have described as the eight pillars of caste.
I read scores of books from multiple cultures. I collated and pulled together the histories and the ways of enforcing these caste systems into a more easily digestible rendering in one place.
At what point did you see the book take shape?
This has been simmering within me for a long time. Warmth was a precursor. It's about the Great Migration, but it's really about freedom and how far people are willing to go to achieve it, and the caste system that they were forced to flee. That's one reason why Warmth has remained so constant a presence in all the ups and downs we've seen since it came out. There's still been a hunger for it that defies the presumed topics, because the topic is so much bigger than the Migration itself.
I heard a side note on the news about anthrax emerging from the permafrost in Siberia in July of 2016. I didn't know what I might do, but I knew it was something. That was the beginning of this book. Who knew that by the time I would complete it, we would be in a global pandemic that would shut down humanity in its tracks. I didn't know at that moment I would write a book about caste, but that was the beginning of an understanding that this was big. The planet was in peril, humanity was in peril, and this was a seemingly small example that didn't get a lot of attention at the time, but it spoke to me strongly. Every passing month, every passing year after that, it became more urgent. It was a progression toward this book.
First the pandemic, and then the responses to George Floyd's murder, mark this book's entry to the world. It feels very timely, but also timeless.
Whenever I write, I seek to be timeless, and focus on the history. We keep seeing the repeat of the history that we're not paying attention to or don't know well enough. These events are shocking, but not surprising if you know the country's history. I go back to one of the many metaphors in the book, the old house: I'm essentially coming in as the inspector of the building and saying, these are the weak points that need attention. If you know your house, then you know what is wrong with it and you will seek to fix those things. If you don't know, you can't fix them. If you have no interest in knowing, you absolutely are not going to be able to fix those things.
Without transcending the artificial boundaries between us, without seeing the humanity in one another, we will continue to hurt each other. What we've seen recently has been brewing and simmering for 400 years. It rises and it falls, accelerates and slows, but it always comes back, because we're not dealing with the essential structures that have created the system we live in. Until those systems are addressed, it will continue. --Julia Kastner, librarian and blogger at pagesofjulia

Book Reviews
Fiction
Harper, $26.99, hardcover, 272p., 9780062946393
Kensington, $16.99, paperback, 304p., 9781496715869
Mystery & Thriller
Scribner, $26, hardcover, 352p., 9781982103637
Vintage Crime/Black Lizard, $16.95, paperback, 528p., 9781984898593
Minotaur Books, $17.99, paperback, 320p., 9781250190857
Minotaur Books, $26.99, hardcover, 352p., 9781250142818
Romance
Avon, $6.99, mass market paperbound, 416p., 9780062931825
Social Science

Harper, $27.99, hardcover, 304p., 9780062873040

Random House, $32, hardcover, 496p., 9780593230251
Hachette Books, $27, hardcover, 336p., 9780316455688
The Experiment, $21.95, hardcover, 240p., 9781615196715
Children's & Young Adult

Groundwood Books, $18.95, hardcover, 44p., ages 6-9, 9781773061405
Philomel, $17.99, hardcover, 32p., ages 4-8, 9781984812889
---