From Pass Books
Signed Copies of the "The Furious Sky: The Five-Hundred-Year History of America's Hurricanes"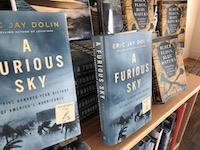 We have signed first edition copies available of Eric Jay Dolin's "A Furious Sky: The Five-Hundred-Year History of America's Hurricanes." It is an epic narrative of the most significant hurricanes that have affected the United States. "The Furious Sky" is a fascinating book that weaves together history, science, policy, political fallout, and the inevitable human drama of hurricanes. It is a fast-paced and deeply interesting history.
Many of you are already fans of Eric's earlier book, "Black Flags, Blue Waters: The Epic History of America's Most Notorious Pirates."
Thank you for visiting us at Pass Books/Cat Island Coffeehouse.

In this Issue...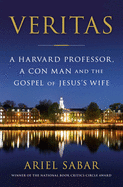 A revolutionary artifact and suspicions of forgery have flabbergasting implications in this shocking double-helix of history and suspense.

Siblings on parallel journeys confront the U.S. immigration system while trying to take down an international human trafficking ring.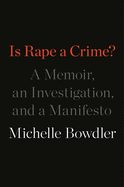 A sharp rebuke of how the justice system delegitimizes rape as a crime, and an urgent plea for the U.S. to change.
Review by Subjects:
Fiction ⋅ Mystery & Thriller ⋅ Science Fiction & Fantasy ⋅ Romance ⋅ Biography & Memoir ⋅ Social Science ⋅ Reference & Writing ⋅ Children's & Young Adult

Book Candy
Pop Quiz: Book Titles with Numbers
Pop quiz from Mental Floss: "Can you pick the number that completes the book title?"
---
Raymond Chandler's "36 great unused titles: from The Man with the Shredded Ear to Quick, Hide the Body" were showcased by Open Culture.
---
Homely, for instance. Mental Floss found "12 words with very different meanings in the U.S. and the U.K."
---
An 1877 Mental Photographs album, containing Oscar Wilde's "revealing responses" to 39 questions, sold for ₤47,880 (about $62,000) at a London auction, Fine Books & Collections magazine reported.

Beyond Your Bubble: How to Connect Across the Political Divide: Skills and Strategies for Conversations that Work
by Tania Israel
In deeply difficult and divided times, it can be tempting to view the world in binaries. A spirit of bridging divides and finding common ground imbues Tania Israel's work. Following the 2016 election of Donald Trump, Israel designed "The Flowchart that Will Resolve All Political Conflict in Our Country." While the chart's hyperbolic title might feel tongue-in-cheek, it aims to resolve conflict by communicating and fostering understanding. Beyond Your Bubble: How to Connect Across the Political Divide: Skills and Strategies for Conversations that Work is the outgrowth of that chart--still concise, clear and cogent, essentially an instruction manual for anyone who wants to learn how to initiate and engage in productive dialogues despite political differences.
Israel begins her thoughtful communication guidebook Beyond Your Bubble by confronting this tendency toward division head-on. "We are #metoo and 'Make America great again,'" she writes. "We are gun rights and gun control. We are oil and coal and climate change. We are tearing down Confederate monuments and building walls to keep immigrants out. We are marching and shouting and weeping and cheering. We are Tweeting and sharing and liking and unfriending." Frankly, "We are in turmoil."
Oversimplification abounds. Logic and reason may seem obvious within our self-curated "bubbles," but it's easy to dismiss, ignore or even condemn those whose ideas or moral compasses don't align with our own. Yet in whatever groups we identify, many of us find ourselves connected to someone whose ideas run counter to ours. What do we do if we don't want to write these people off, block them on social media, excise them from our lives or pretend they didn't just ask us to pass the potatoes at the dinner table?
The answer is at the heart of Israel's work. A professor of counseling psychology and a Fellow of the American Psychological Association, Israel has long been invested in advocacy and bridging divides. Early in Beyond Your Bubble, she recounts working as a pregnancy counselor at a women's health clinic. The facility provided abortions among its services and, despite her passion for her work, Israel grew weary of the discord between protesters outside the clinic and its patients and employees. After hearing about an organization that helped arrange dialogues between groups with opposing views, she reached out to a nearby pro-life women's clinic. Together, they arranged a dialogue session. The result? Even between these groups who had fundamentally different views on one of the most divisive issues in the U.S., there was a productive dialogue; they even found some common ground.
Tightly focused chapters emphasize developing fundamental skills like listening, talking and managing emotions. To anchor the concepts and strategies, Israel introduces a fictional but relatable pair of cousins, Celine and Kevin, who plan and engage in meaningful dialogue throughout the book. While one leans conservative and the other liberal, Israel renders both characters with nuance and respect, depicting each of their "conversations" with charts and commentary that explicate their strategies and approaches.
Israel includes questions throughout for self-reflection, along with appendices with further conversation prompts and exercises for practicing her strategies in real life. Her prose is informal rather than academic and, given its clearly delineated structure and relatively brief chapters, Beyond Your Bubble is easy to dip in and out of. Readers of diverse backgrounds and belief systems will find much to value and likely much to emulate in Israel's graceful treatment of how to talk about difficult topics; it's easy to be buoyed by her empathetic, enthusiastic spirit.
The strategies are often broad and open-ended; the idea is for people to start practicing skills they can develop rather than parroting a script she provides. Still, Israel offers concrete language to help on the journey. For instance, in her chapter on active listening, she notes, "You shouldn't try to repeat everything back. Use fewer words and summarize rather than transcribe.... I call this 'nuggetizing.' Get at the nugget of what they're saying. And say it briefly so you don't interrupt the flow just to demonstrate that you've heard them. Focus on something that seems meaningful to the speaker; pull out an idea that gets to the heart of what they're saying rather than focusing on a minor detail, such as 'you're on the PTA.' "
Israel says, "To engage in dialogue with someone across political lines, all you need to do is understand them and help them feel safe and understood." Whether it's aiming to find connection with someone who voted differently than you did; thinking about ways to meaningfully discuss Black Lives Matter; communicating about the complexities and implications of Covid-19; or simply aiming for a compromise on dinner, readers will find much to learn and practice in their own lives. With Beyond Your Bubble, Israel helps make this hard work feel not just possible but doable.
Politics aside, there is much here to be gleaned. As Israel concludes, "These same skills will help us to be better coworkers, better friends, better partners, better parents. Even if you don't care about any of that, these skills will help you feel better. They can decrease your stress and improve your well-being. The skills here are powerful tools. Go forth and use them with integrity and grace." --Katie Weed
American Psychological Association (APA), $16.99, paperback, 175p., 9781433833557
---
Tania Israel: Bridging Political Divides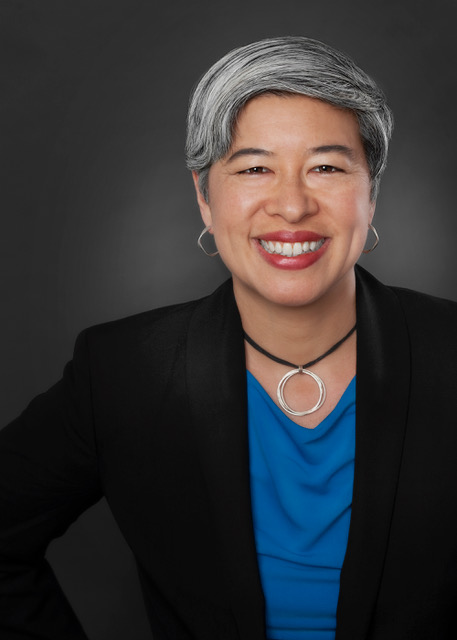 (photo: Bob Blackwell)
Tania Israel's Beyond Your Bubble: How to Connect Across the Political Divide, Skills and Strategies for Conversations that Work (APA LifeTools, August 11, 2020) is an accessible guidebook for initiating and improving communication across the aisle--or across the dinner table--and fostering connection despite political differences. Israel is a professor of counseling psychology at the University of California Santa Barbara, as well as the director of Project RISE, developing and studying interventions to support the psychological health of LGBTQ individuals and communities. Israel delivered the first ever TEDx talk on bisexuality, and was named one of the 2019 Congressional Women of the Year.
Following the 2016 election of Donald Trump, you designed "The Flowchart that Will Resolve All Political Conflict in Our Country." A friend of yours quipped: "Way to overpromise!" But Beyond Your Bubble really does feel deliberately neutral in its politics and its delivery. Why was neutrality important to you, and how did you achieve that?
I encourage readers to be respectful of people whose views differ from their own, and I work very hard to model that. As outlined in Chapter 5, I practice perspective taking, truly trying to understand a differing view within the context of someone else's experiences and values. Perhaps the book is not "neutral" as much as it is multiple.
I also think my upbringing helps me to embrace multiple views. I grew up in Charlottesville, which has gained notoriety due to violent conflict about Confederate statues. Attending the only public high school in a multiracial college town surrounded by rural Virginia put me in contact with people who had a range of values, views and life experiences. I believe this exposure increased my comfort and open-heartedness toward people who hold differing opinions.
Anxiety and fear can be among the many barriers to dialogue--in particular, fear of confrontation and fear of being misunderstood. How can the activities you include in the book help people build confidence in having productive dialogues despite these fears?
In my field, confidence to perform a specific task is known as "self-efficacy," and the greatest contributor to self-efficacy is what we call "successful performance accomplishments." In other words, the best way to build confidence is to do something and succeed. Ideally, the book will help the reader develop the skills they need to succeed, and practicing the skills in low-stakes situations will help develop the confidence to tackle the really tough conversations.
Did you foresee just how topical so many of the examples you use would be? On the heels of the Supreme Court's recent DACA decision, I am especially reminded of the hypothetical dialogues in the book on immigration and the ways your strategies might help readers talk about the latest news.
I wrote this book during the past year, so it was clear what many of the divisive topics would be (although I didn't foresee Covid-19!). I wanted readers to find relevant examples and guidance for the issues that were most challenging for them, such as immigration, health care, abortion and the environment.
Speaking of our current moment: Can we have productive dialogues, listening effectively, over Zoom? I'm wondering if your technique of "nuggetizing" might be useful here.
It's easier to understand another perspective if we have multiple sources of input from a person who holds that perspective. Disembodied tweets or Facebook posts have little potential to promote understanding (and can, in fact, increase divisiveness). Phone conversations add nuance and tone, and videoconferencing, like Zoom, can enhance communication with non-verbal cues. This combination of words, vocal quality and visual information promote perspective-taking. As with any dialogue, it's important to use active listening skills (such as reflecting or "nuggetizing," as I call it) and to be able to take a break or end the Zoom call if fatigue sets in.
How has your work as director of Project RISE informed your teaching and writing?
For the past 25 years, my research has focused on interventions to support LGBTQ individuals and communities. This topic has put my work in the center of conflict in a rapidly changing societal context, which has provided me with opportunities for dialogue across difference. I have trained law enforcement on LGBTQ issues, facilitated conversations about religion and sexual orientation and informed policy about conversion therapy, all of which has honed my skills for and comfort with conflict.
How do you center integrity and grace both in your writings and in your own day-to-day life?
I live my life at the intersection of academia, politics and performance; none of these worlds is known for self-awareness and humility. What helps me maintain integrity and grace in my work and my life is my Buddhist practice, which offers me tools to grapple with the temptations of self-importance and conflict.
What's the best comment you've received from someone who has read your book or attended one of your workshops?
Last week, I spoke to a journalist who said, "Your book should be required reading for every American citizen." High praise, indeed (although the printer will need to step up production if this comes to pass).
Who do you most hope reads your book?
The ideal reader is anyone who is feeling distressed about their experience or anticipation of talking with someone across political lines.
What are you reading right now?
I love audiobooks, and my favorite genre is memoir, especially if it's read by the author. Covid-19 is giving me lots of opportunity to listen to books as I go on solo walks. My favorite quarantine books thus far have been Kiese Laymon's Heavy: An American Memoir and Paul Kalanithi's When Breath Becomes Air. In terms of fiction, I'm kind of obsessed with Taffy Brodesser-Akner's Fleishman Is in Trouble.
A question you pose that I loved was, "How can sharing a pizza illustrate dynamics of dialogue across political lines?" Lots of ways, it turns out! To end on a fun note: what's on your ideal pizza?
At the moment, given Covid-19, I'm not as tempted by specific pizza toppings as I am by the delightful notion of sharing food with other people, of gathering for a meal and connection and laughter. This is the magic of pizza--it's a collective experience, which is why I thought it to be such an apt metaphor for politics. --Katie Weed
---
Shelf vetted, publisher supported.

Great Reads
Rediscover: Hiroshima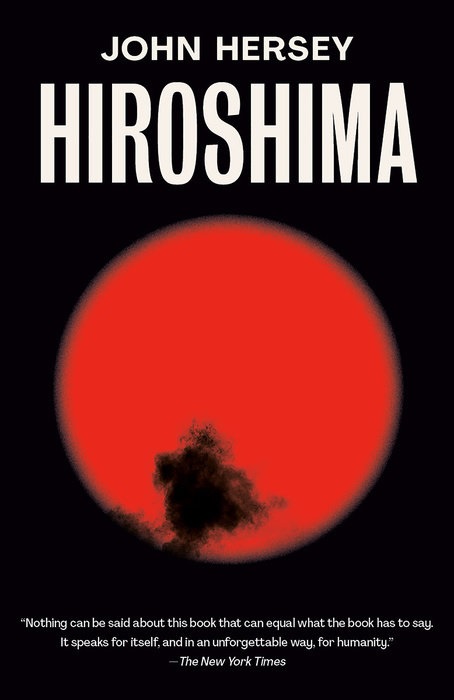 This month marks 75 years since the United States dropped nuclear weapons on Hiroshima and Nagasaki, killing between 129,000 and 246,000 people, primarily civilians. War correspondent John Hersey was one of the first American journalists to tour the ruins of Hiroshima and interview survivors. Hersey's article, "Hiroshima," ran in its entirety in the August 31, 1946 issue of the New Yorker. The 31,000-word story was published as a book by Knopf two months later and has been in print ever since, selling more than three million copies. Hersey's account used a straighforward style to chronicle the harrowing experiences of two doctors, a Protestant minister, a German Catholic priest, a seamstress and a factory worker before the bomb fell, during the carnage that immediately followed and one year on. Later editions of Hiroshima added a section about the attack's impact 40 years later.

The story of Hersey's investigation is the subject of Fallout: The Hiroshima Cover-up and the Reporter Who Revealed It to the World by Lesley M.M. Blume, released August 4 by Simon & Schuster ($27). Hersey's Hiroshima was last published in June of this year by Vintage ($12). --Tobias Mutter

Book Reviews
Fiction
Holt, $26.99, hardcover, 352p., 9781250266491
Akashic Books, $16.95, paperback, 256p., 9781617758201
Mystery & Thriller
Harper Perennial, $16.99, paperback, 368p., 9780062997586
Science Fiction & Fantasy
Tor Books, $30.99, hardcover, 336p., 9781250256294
Romance
Berkley, $16, paperback, 256p., 9780593197400
Biography & Memoir
Scribner, $28, hardcover, 352p., 9781501188527
Social Science

Flatiron Books, $27.99, hardcover, 304p., 9781250255631

Doubleday, $29.95, hardcover, 416p., 9780385542586
Hachette Go, $28, hardcover, 336p., 9780316458313
Reference & Writing
Oxford University Press, $24.95, hardcover, 224p., 9780198850694
Children's & Young Adult

Scholastic Press, $18.99, hardcover, 304p., ages 12-up, 9781338310559
Rick Riordan Presents, $16.99, hardcover, 368p., ages 8-12, 9781368049177
---