From the Shelf
Laugh and Learn
Bill Bryson is a funny man. He's also bright, self-deprecating and incredibly curious about a wide assortment of topics. All of those qualities are vividly displayed in this trio of books I've selected from his impressive body of work.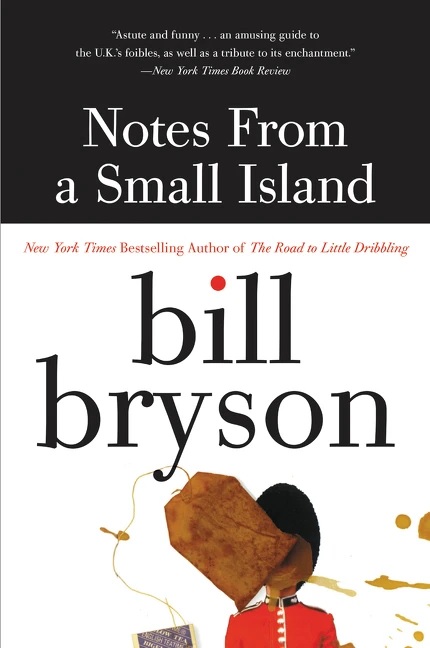 Though he was born in Iowa, Bryson has spent a significant portion of his adult life in the United Kingdom. His first extended sojourn ended in 1993, but before he departed for America, he embarked on what he calls "a kind of valedictory tour around the green and kindly island that had for two decades been my home." Notes from a Small Island (Morrow, $16.99) is the affectionate, if idiosyncratic, record of that farewell journey.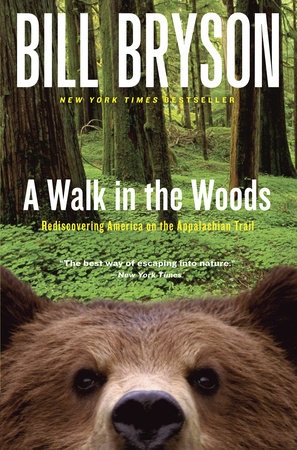 Once he returned to the United States, it didn't take long for Bryson's wanderlust to emerge, and in 1996, he launched an assault on the 2,169 miles of the Appalachian Trail. In A Walk in the Woods: Rediscovering America on the Appalachian Trail (Anchor, $7.99), Bryson chronicles the highs and lows of that sometimes Sisyphean journey. Along the way, he discourses knowledgeably on a range of subjects that include natural history, geology and the trail's colorful past.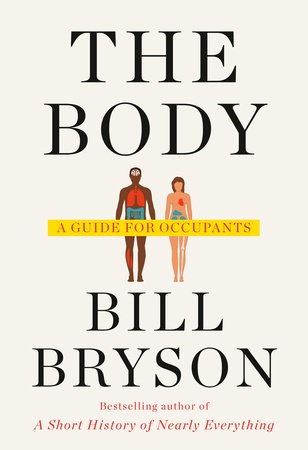 But as Bryson demonstrates in his latest book, The Body: A Guide for Occupants (Doubleday, $30), his talents aren't confined to travel writing. This hefty volume is a comprehensive, informative and consistently entertaining tour of "this warm wobble of flesh" we call the human body. The book is packed with startling factoids, portraits of physicians and scientists both well-known and obscure, and useful information to help ward off disease and understand it when it strikes.
At a time when many intelligent people strive to learn more about less, an encounter with polymath Bill Bryson can be a bracing change of pace. --Harvey Freedenberg, freelance reviewer

In this Issue...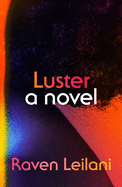 Race, sex, shifting social rules, art, inspiration and digestive troubles plague the compelling protagonist of this debut novel.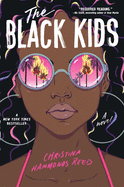 by Christina Hammonds Reed
A YA drama about a Black teen coming to terms with her racial identity during the Los Angeles riots of 1992.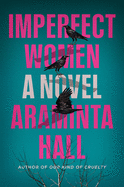 This masterful mystery examines the secret pain and sacrifices of three women friends through their perspectives before and following one of their deaths.
Review by Subjects:
Fiction ⋅ Mystery & Thriller ⋅ Biography & Memoir ⋅ History ⋅ Children's & Young Adult

Book Candy
Nine Novels That Predicted the Future
Mental Floss noted "9 books that predicted the future."
---
"How many words are there in the English language?" Ask Dictionary.com.
---
Annals, for instance. The Guardian considered "words we think we know, but can't pronounce."
---
The University of Texas at San Antonio "is turning historical Mexican recipes into free e-books," Gastro Obscura noted.
---
"How Vladimir Nabokov wrote Lolita, 'my most difficult book': a 1989 documentary." (via Open Culture)

Paris Never Leaves You
by Ellen Feldman
With a sweeping narrative that spans Paris during the Nazi occupation and New York City a decade later, Paris Never Leaves You is an unforgettable story of resistance, trust, faith and love. Starting with the novel's opening pages, Guggenheim fellow Ellen Feldman (Next to Love; Terrible Virtue; Scottsboro) immediately grabs readers' hearts and never lets go.
In 1944, Charlotte Foret is a young widow and mother working in a Paris bookshop while the city is under siege. One day, a Nazi soldier enters the bookstore and begins browsing quietly. Charlotte is fearful, and wary of his motives. During his repeated visits to the store, he often brings smuggled food for Charlotte and her 18-month-old daughter, Vivi. Charlotte gradually learns his name--Julian Bauer--and that he is a physician as well as a soldier. As Paris becomes increasingly dangerous, Charlotte realizes that her and Vivi's best chances for surviving the war mean putting their complete trust in Julian, even if it requires that Charlotte must make an unthinkable, immoral and life-changing decision.
Ten years later, Charlotte is a highly respected editor at the prestigious, male-dominated New York publishing house of Gibbon & Field. At the firm's helm is Horace Field, an old friend of Charlotte's father who sponsored her and Vivi's passage to America after the war ended. Charlotte owes everything that they have in their new life to Horace. In addition to working for Horace, Charlotte and Vivi live on the upper floor of the large home that he shares with his emotionally distant and resentful wife, Hannah, a psychoanalyst.
For more than a decade, Charlotte has remained guarded and vigilant against the painful memories of the death of Vivi's father, her relationship with Julian and the guilt she feels about perpetuating a deception during a desperate time. An inquisitive, smart teenager, Vivi begins asking questions and is the target of anti-Semitism at school. When mysterious letters start arriving for Charlotte at the office, her strong façade cracks, and she turns to the closest person to her--Horace--who also knows what it is like to be haunted by what happened during the war.
While they share a bond that extends beyond their living arrangements and their professional connection, Charlotte and Horace both remain fiercely protective and secretive: "No one but a fool would try to erase the past. The only hope was to stand guard against it." Horace also lives with his own physical and emotional wartime scars: he is a wheelchair-bound Medal of Honor recipient. Everyone believes that he received his wounds for valiant reasons. "It wasn't a mission, only a battle, and there was nothing heroic about it, but a heroic mission makes for a better story, and we're in the business of selling stories," Horace confesses to Charlotte.
Feldman's decision to set Paris Never Leaves You in the publishing world reflects the idea that all of us, like Charlotte and Horace, are "in the business of selling stories." Each of the characters must answer the same question that Feldman is asking of her readers: What is the story that we're selling to ourselves and to the world? Are they the same or different stories? Regardless of individual circumstances, everyone has a secret shame, a hidden truth or a concocted falsehood that remains unspoken. Those are the experiences destined to haunt us forever, imprinted upon our souls.
Paris Never Leaves You also prompts an excavation of what it means to be deceptive or untruthful, and whether there are circumstances, such as saving someone's life, that provide more leniency for such deception. The demarcation line where the answer lies can only be determined by each of us, Feldman seems to be saying. Charlotte presents one persona to the world and to her daughter, but internally wrestles with another version of herself. Julian is plagued by the dichotomy between the man he shows to the world and the man he perceives himself to be. Hannah has little self-awareness and feels compelled to always maintain her public persona, even with her husband. Though Horace perhaps views himself as he is, he cannot forgive himself for his actions during the war and won't give anyone else a chance to do so. Is it ever possible, Feldman asks, to make peace with our past?
The best works of historical fiction have a way of illuminating the present, allowing readers to better understand themselves through well-defined characters reflected in the prism of time. In Paris Never Leaves You, Ellen Feldman does this beautifully in a multi-layered, tender story that explores the emotionally charged, often parallel terrains of truth, deception, love and heartbreak. --Melissa Firman
St. Martin's Griffin, $16.99, paperback, 368p., 9781250622778
---
Ellen Feldman: On the Stories We Tell Ourselves and Others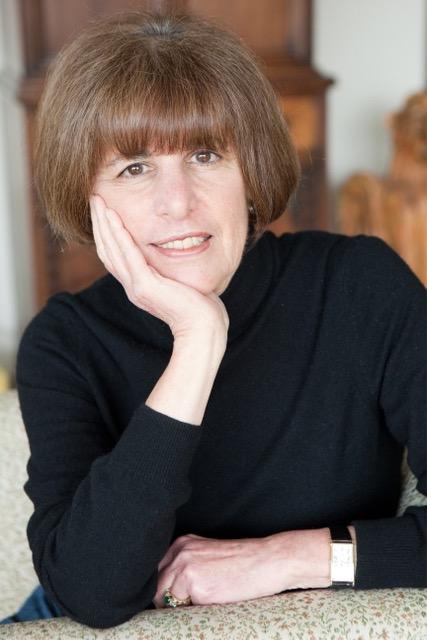 Ellen Feldman, a 2009 Guggenheim fellow, is the author of several novels, including Terrible Virtue (optioned for a feature film), Scottsboro (shortlisted for the Orange Prize), and The Boy Who Loved Anne Frank (translated into nine languages). Her novel Paris Never Leaves You was just published by St. Martin's Griffin. Feldman grew up in northern New Jersey and attended Bryn Mawr College, from which she holds a B.A. and an M.A. in modern history. After further graduate studies at Columbia University, she worked for a New York publishing house. Feldman lives in New York City and East Hampton, N.Y., with her husband and a terrier named Charlie.
Your novel is set during World War II and in the 1950s, yet feels relevant to our time. Was this aspect of the novel intentional or did those themes emerge during the writing process?
It's a truism that a novel or even nonfiction about the past always says as much about the period in which it's written as the era about which it's written. I never set out to draw parallels between the time I'm writing about and the one in which I'm writing, yet they invariably arise. Some are similarities of political and social trends. Others have to do with the universality of human experience. We all have moments from the past that haunt us. Sometimes they're momentous like Charlotte's. Sometimes they're minor but still shame-inducing or at least cringe-making. How do we deal with the past? Do we try to erase it, ignore it, flaunt it, or maintain an uneasy guard against it? It's up to each of us to figure out how to live with our own yesterdays.
There's a line that is repeated throughout the novel: "It had taken Hitler to make her a Jew." Without giving away too much of the plot, could you talk more about that particular phrase and what that means?
While the phrase "It had taken Hitler to make her a Jew" takes on a specific significance in Paris Never Leaves You, it is also a more general observation made by actual Holocaust survivors. Many Jews in Germany, Austria, France and Holland were assimilated. They considered themselves members of their respective nationalities first and Jews second. Few were religiously observant. There are myriad stories of Jewish men, Anne Frank's father among them, who fought for their countries in WWI and believed the anti-Jewish laws did not apply to them. As a result, many of them didn't flee when they could. They discovered too late and tragically that the Third Reich made no such distinctions among Jews. Every last one, determined by blood, not choice or affiliation, must be exterminated.
What was the inspiration for this novel?
I wish I could put my finger on the moment the idea for this book came to me. What I do know is that in my extensive reading about WWII, I encountered many heroic women who fought for the Resistance or spied for the Allies or risked their lives to help defeat the enemy. And as I read, I began to wonder about other women who were not blessed, or cursed, with such courage and tried to live normal lives under horrendous conditions. To what lengths would a woman like that go to save herself and, more chillingly, her child?
What about this time period makes this a source of interest for you?
I'm a firm believer that our memories go back a generation to our parents' reminiscences. The war and the Holocaust cast a long shadow over my childhood and youth. Moreover, though I didn't understand this until I began to study history, I was a beneficiary of the buoyant new America that emerged from the war, an era and a place that is as much a part of my writing about WWII as the war itself.
Many of your works feature strong women characters. Why is this important?
Though I don't write autobiographical fiction, I do write about autobiographical themes. Having gone to women's schools, having come of age during many times of upheaval in various women's movements, I'm interested in how hard women have to fight and what they have to endure to reach some kind of self-realization. I was brought up to be one kind of woman. I discovered I wanted to be another. How I tried to resolve the conflict, how I continue to struggle with it is one of the guiding forces behind my work.
Tell us about your writing routine, your approach to writing.
Writing is a passion for me, but I treat it as a job. Early every morning, after walking our rescue terrier, Charlie, and going for a run in Central Park, I head for one of two libraries, either by bus to the New York Public Library on 42nd Street, or on foot to the New York Society Library, 14 blocks from our apartment. Both have spaces for writers. I love the solitude they provide and the concentration they foster, but I also enjoy running into other writers in the halls for a moment's chat. Then at five or six, depending on when the library closes, I head home. The walk to and from the closer library is especially welcome because it gives me time to contemplate what I'm going to write that day and what I did write. Invariably, something I hadn't thought of while facing the laptop screen stops me dead on the street.
What do you most want readers to understand or learn from this book?
I'm not sure I want readers to learn any specific lesson from the book. I do want them to think about what morality means in extenuating circumstances. I said that part of the inspiration was the question of what an ordinary woman would do under extraordinary circumstances. Would she grasp at some shred of happiness? Would she sacrifice her scruples for her child? And how would she live the rest of her life with the knowledge of those choices? In researching an earlier book, I came across many people whose parents had hidden their suffering in the war. The costs of living a secret were varied--shame, alienation, anger--but there was always a toll. As a novelist, I have no answers, only questions--and a story that I hope captures readers and resonates in their own lives. --Melissa Firman
---
Shelf vetted, publisher supported.

Great Reads
Rediscover: Pete Hamill
photo: David Shankbone
Author and newspaper journalist Pete Hamill died this week at age 85. For more than 40 years, Hamill was a celebrated and award-winning reporter, columnist and the top editor of the New York Post and the Daily News; a foreign correspondent for the Post and the Saturday Evening Post; and a writer for New York Newsday, the Village Voice, Esquire and other publications. The New York Times, one of the few New York City newspapers Hamill didn't work at, called Hamill "a quintessential New Yorker--savvy about its ways, empathetic with its masses and enthralled with its diversity--and wrote about it in a literature of journalism. Along with Jimmy Breslin, he popularized a spare, blunt style in columns of on-the-scene reporting in the authentic voice of the working classes: blustery, sardonic, often angry."

Hamill also wrote more than 20 novels, more than 100 short stories, biographies, essays and screenplays. Among his works of fiction, the Times cited "The Gift (1973) and Snow in August (1997), both of which drew on his youth; Forever (2003), the story of a man granted immortality as long as he never leaves the island of Manhattan; North River (2007), a Depression-era tale of a man and his grandson; and Tabloid City (2011), a stop-the-presses murder yarn." His story collections were The Invisible City: A New York Sketchbook (1980) and Tokyo Sketches (1992). His nonfiction included Irrational Ravings (1971), A Drinking Life (1994), Piecework (1996), Why Sinatra Matters (1998), Diego Rivera (1999) and Downtown, My Manhattan (2004). At the time of his death, Hamill was working on a book about Brooklyn that was to be published by Little, Brown.

Book Reviews
Fiction

Farrar, Straus and Giroux, $26, hardcover, 240p., 9780374194321
Houghton Mifflin Harcourt, $24, hardcover, 336p., 9781328622631
Bloomsbury, $26, hardcover, 304p., 9781635572551
Scribner, $26, hardcover, 320p., 9781982128296
Atria, $16.99, paperback, 320p., 9781982115630
Mystery & Thriller

MCD, $27, hardcover, 304p., 9780374272586
Morrow, $27.99, hardcover, 320p., 9780062868930
Berkley, $26, hardcover, 304p., 9780451492876
Biography & Memoir
Farrar, Straus and Giroux, $28, hardcover, 368p., 9780374166304
History
Counterpoint, $28, hardcover, 320p., 9781640092235
Children's & Young Adult

Simon & Schuster, $18.99, hardcover, 368p., ages 14-up, 9781534462724
Wednesday Books, $18.99, hardcover, 400p., ages 12-up, 9781250239129
Groundwood Books, $18.95, hardcover, 24p., ages 3-7, 9781773061696
---