From the Shelf
Write that Book You've Been Putting Off
In her stellar interview with the Paris Review, Toni Morrison spoke of her pre-writing ritual: a cup of coffee as daylight arrives. "Writers all devise ways to approach that place where they expect to make the contact, where they become the conduit, or where they engage in this mysterious process."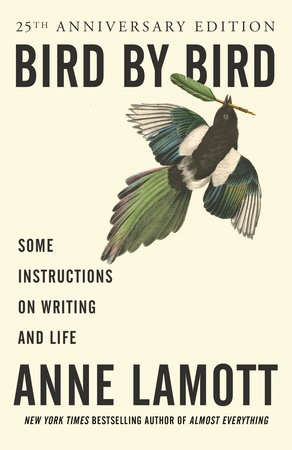 Few writers coax the rest of us to get up and simply get started--to become that conduit--as memorably as Anne Lamott in Bird by Bird: Some Instructions on Writing and Life (Anchor, $16). Lamott's hilarious homage to "Sh***y First Drafts" and merely making a routine out of showing up are enough to get a pencil in hand or fingers on the keys.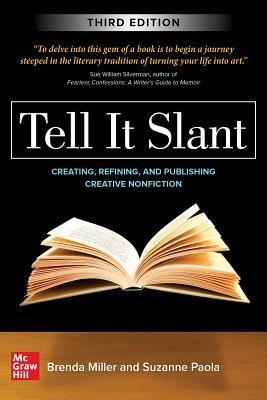 Casting for inspiration? Cull from your own life; as Emily Dickinson advised, "Tell all the truth but tell it slant." Brenda Miller and Suzanne Paola's Tell It Slant: Creating, Refining, and Publishing Nonfiction (McGraw-Hill, $20) is a definitive text for expanding ideas of what creative nonfiction can be, with insight and encouragement in spades.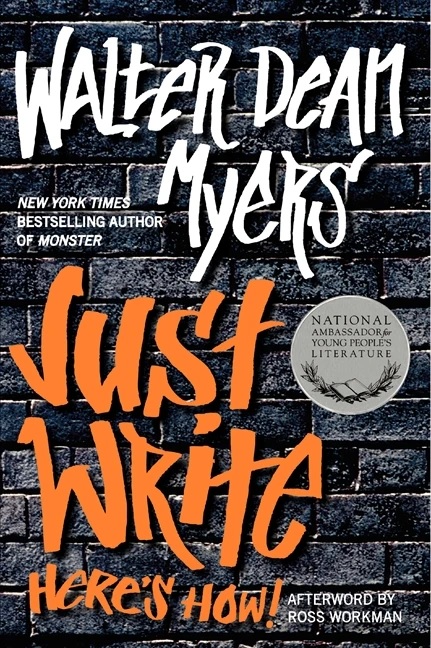 Got kids writing at home? See Walter Dean Myers's Just Write: Here's How! (HarperCollins, $7.99). Myers's titles number over 100, and the six-time Coretta Scott King Award-winner and two-time Newbery Honoree offers clear-headed advice and candor about writing for young adults: "My own life showed me the value of stories, and I've spent my career trying to write the books I wanted to read as a teen."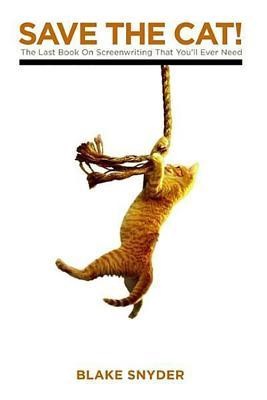 Or try your hand at writing for the screen with Blake Snyder's classic how-to Save the Cat: The Last Book on Screenwriting You'll Ever Need (Michael Wiese Productions, $22.95). The title isn't hyperbole; entertaining and eminently readable, it'll have you drafting in no time.
So write what you know, or what you don't, what you've wanted to read or what you want to watch. (But first: coffee.)
--Katie Weed, freelance writer and reviewer

In this Issue...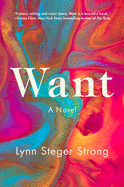 A powerful novel of what it means to be a woman who wants for more than what she has, even if she's not certain she deserves it.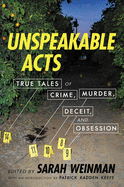 This spine-tingling true-crime anthology transcends the genre by looking beyond killers and victims and at systemic and institutionalized depravity.

A veteran sportswriter scores a touchdown with his history of the National Football League on its 100th anniversary.
Review by Subjects:
Fiction ⋅ Mystery & Thriller ⋅ Science Fiction & Fantasy ⋅ Social Science ⋅ Religion ⋅ Humor ⋅ Children's & Young Adult

Book Candy
Literary Perfumes
FragranceX highlighted "15 literary perfumes for book lovers of all genres."
---
CrimeReads wondered: "Why do so many physicists write crime novels?"
---
"Four-year-old lands book deal for his 'astonishing' poetry," the Guardian reported.
---
The CIA used this novel as a propaganda tool. Mental Floss revealed "10 Facts About George Orwell's Animal Farm."
---
"The Internet's greatest archive of food history needs a new curator," Gastro Obscura reported.
---
"How Vladimir Nabokov wrote Lolita, 'my most difficult book': a 1989 documentary." (via Open Culture)

Great Reads
Rediscover: Love Medicine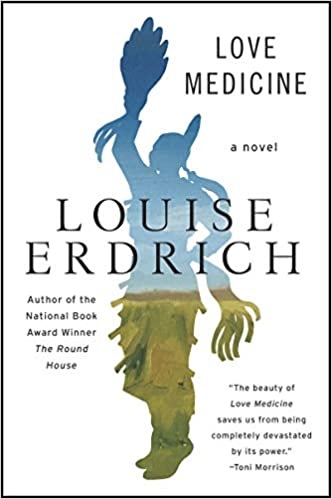 Native American writer Louise Erdrich's debut novel, Love Medicine (1984), follows five Ojibwe families on fictional reservations in North Dakota and Minneapolis. It begins in 1981 with the death of June Morrissey on her way home for Easter Sunday, and ends in 1985 when her former husband reunites with their son. The chapters between are layers of interconnected stories beginning in 1934. These alternating first-person viewpoints focus on the Kashpaws, Lamartines and Morrisseys, with appearances by the peripheral Pillagers and the Lazarres, as their lives intersect across generations in positive and negative ways--even as a love triangle. Erdrich's characters struggle with individual and tribal identities, as well as what it means to belong to a community. She wrote several more books about the families introduced in Love Medicine: The Beet Queen (1986), Tracks (1988), The Bingo Palace (1994), Tales of Burning Love (1997), The Last Report on the Miracles at Little No Horse (2001), Four Souls (2004) and The Painted Drum (2005).

Erdrich has twice revised Love Medicine since its initial publication, first in 1993 then 2009, sometimes adding or removing whole chapters. Among many other accolades, it won the 1984 National Book Critics Circle Award. A paperback of the latest version of Love Medicine was published in 2016 by Harper Perennial ($16.99). --Tobias Mutter

The Writer's Life
Reading with... Legna Rodríguez Iglesias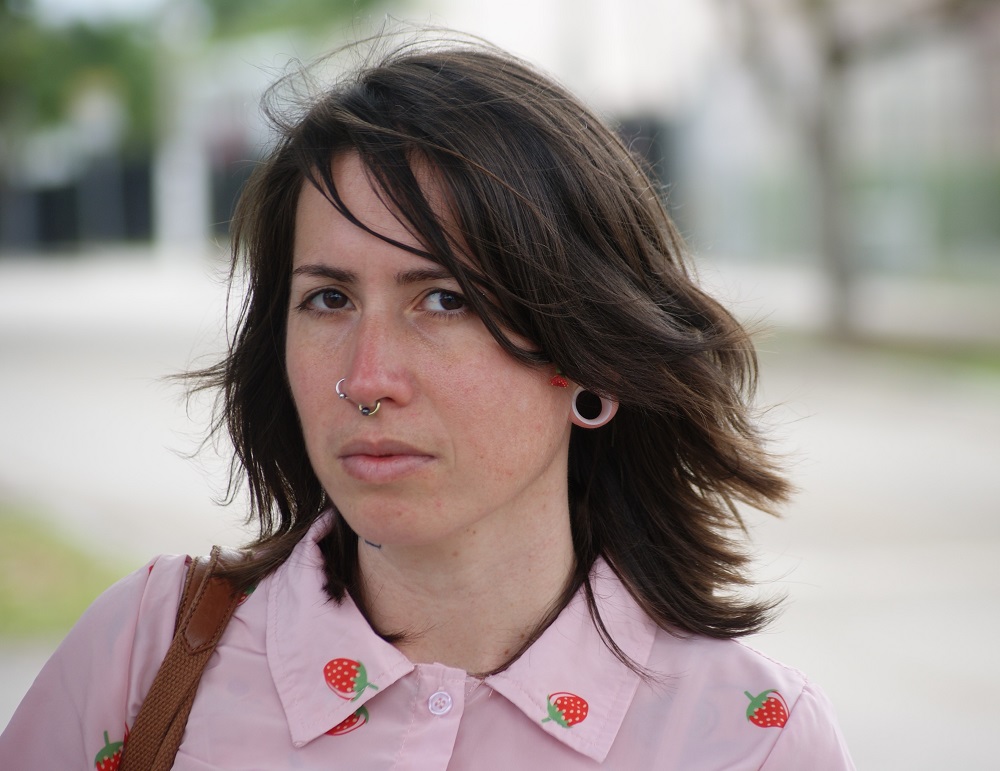 photo: Laura Rodríguez
Legna Rodríguez Iglesias was born in Camagüey, Cuba. Her work includes the poetry books Mi pareja calva y yo vamos a tener un hijo, Miami Century Fox and Transtucé; the story collection La mujer que compró el mundo; and the novel Mi novia preferida fue un bulldog francés, released in English as My Favorite Girlfriend Was a French Bulldog (McSweeney's, July 14, 2020, translated by Megan McDowell). Among her awards are the Centrifugados Prize for Younger Poets, the Paz Prize, the Casa de las Américas Prize in Theater and the Julio Cortázar Ibero-American Short Story Prize. Spinning Mill, a chapbook of her work, was recently published in English translation by CardBoard House Press (translated by Katerina Gonzalez Seligmann). She lives in Miami, where she writes a column for the online journal El Estornudo.
On your nightstand now:
I don't have a nightstand. I have a crib next to the bed with a baby inside. A flesh-and-blood learning book. A love book.
Favorite book when you were a child:
I can list a long list of favorite books that I read as a child. But I am going to simplify it to two unforgettable titles, which are already classics of children's literature:
Momo by Michael Ende
Pippi Longstocking by Astrid Lindgren
Your top five authors:
I'm not sure if those authors must be alive or dead, so I will say five living authors, constantly changing:
José Kozer
Herta Müller
Elfriede Jelinek
Tana Oshima
J.M. Coetzee
And then five dead authors, who also change:
Georges Bataille
Thomas Bernhard
Samuel Beckett
William Faulkner
Yasunari Kawabata
Book you've faked reading:
The Magic Mountain, too fat for my 18 years old.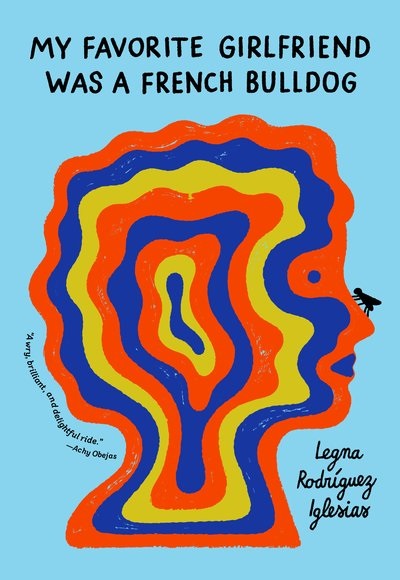 Book you're an evangelist for:
When you read Faulkner novels, Kurt Vonnegut Jr. novels and Carson McCullers novels, for example, you spend a lot of time thinking about those stories, not because of what they tell, but because they are written in such a way that characters could be yourself. Light in August, Breakfast of Champions and The Heart Is a Lonely Hunter, they could be enough to spend a good part of my life thinking about them. Then another good part of my life talking about them. Not interpreting them, but talking about all the rash, all the sputum, all the wonder they caused.
Book you've bought for the cover:
I remember the opposite, having stopped buying very good books from Cuban authors in ugly Cuban bookstores, for some horrible cover. I hope that thanks to the cover of my book, everyone buys it (joke).
Book you hid from your parents:
My books.
Book that changed your life:
Almost all, the moment I read them, they change it for me. Never forget the way my mind changed, my body, everything, while reading The Heart Is a Lonely Hunter or Light in August, for example. I became someone else and everyone knew it.
Favorite line from a book:
Sitting beside the road, watching the wagon mount the hill toward her, Lena thinks, 'I have come from Alabama: a fur piece. All the way from Alabama a-walking. A fur piece.' --from Light in August by Faulkner
Five books you'll never part with:
I hope to be able to keep with me each of the books of all the aforementioned authors--each and every one crossed the Caribbean Sea with me when I left Cuba. In each of my foreign moves they have accompanied me; they are my curse.
Book you most want to read again for the first time:
I can think of many, but right now, due to its validity and currency, I would like to read Breakfast of Champions for the first time, by Kurt Vonnegut, another of my top authors.

Book Reviews
Fiction

Holt, $25.99, hardcover, 224p., 9781250247544
ONEWorld Publications, $24.95, hardcover, 208p., 9781786077806
Harper, $27.99, hardcover, 384p., 9780062910943
HarperVia, $22.99, hardcover, 160p., 9780062976321
Mystery & Thriller
Mulholland, $28, hardcover, 416p., 9780316267830
Science Fiction & Fantasy
Tor, $26.99, hardcover, 320p., 9781250308993
Social Science

Ecco, $18.99, paperback, 416p., 9780062839886
The New Press, $26.99, hardcover, 240p., 9781620973103
Religion
Simon & Schuster, $28, hardcover, 320p., 9781982122867
Humor
Dey Street Books, $22.99, hardcover, 224p., 9780062953759
Children's & Young Adult

Margaret K. McElderry Books, $19.99, hardcover, 112p., ages 8-12, 9781481481120
Random House Books for Young Readers, $17.99, hardcover, 416p., ages 12-up, 9780593118764
Viking Books for Young Readers, $14.99, paperback, 256p., ages 8-12, 9780593114490
---