From the Shelf
Revisiting Mildred D. Taylor's Logan Family Saga
My antiracist reading this summer includes the usual suspects (White Fragility; How to Be an Antiracist), but just as crucially, I've been spending time with Mildred D. Taylor's Logan family.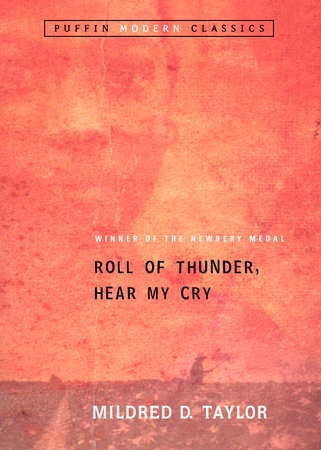 Outspoken, whip-smart Cassie Logan entered my life in the fourth grade, when I discovered her story in Roll of Thunder, Hear My Cry (Puffin, $8.99). Unusually for Depression-era Mississippi, Cassie's tightly knit Black family owned their land, and the book tells of a year when they fought to keep it. I also loved Taylor's powerful sequel, Let the Circle Be Unbroken (Puffin, $8.99); they're both as rich and compelling now as they were 25 years ago. But there's more to their story, and I've been relishing and learning from the new-to-me chapters of the Logan Family Saga.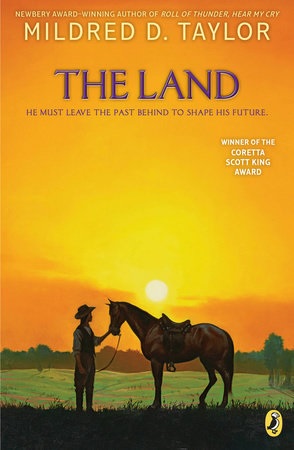 Taylor's 2001 prequel, The Land (Puffin, $7.99), chronicles the childhood of Cassie's biracial grandfather, Paul-Edward Logan, and his quest to acquire his own land. The Road to Memphis (Puffin, $9.99) follows the teenage Cassie, her brother Stacey and several friends as they spirit a friend out of town after a racially charged altercation with three white men. (Bonus: the reissued paperbacks feature covers by 2020 Caldecott Medalist and Coretta Scott King Illustrator Award winner Kadir Nelson.)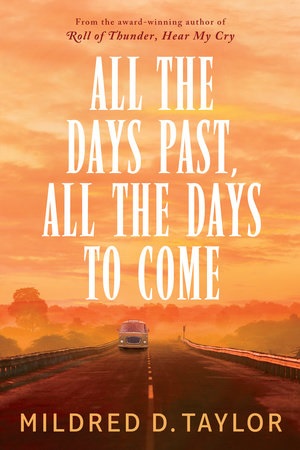 Taylor's concluding Logan novel, All the Days Past, All the Days to Come (Viking, $19.99), picks up Cassie's story in adulthood. She travels the country, finds both love and grief, and goes home to Mississippi to participate in the civil rights movement of the 1960s. Taylor, who won the 2020 CSK-Virginia Hamilton Award for Lifetime Achievement, returns to her perennial themes of justice, equality, fierce pride and the Logans' deep love for their land and one another. Their strength and dignity in the face of discrimination are a potent reminder that Black people have suffered long enough: it's time for white Americans to do better.

In this Issue...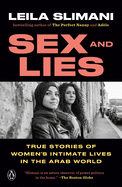 A French diplomat and award-winning Moroccan writer uses oral histories and analysis to demand change in the Arab Muslim view of female sexuality.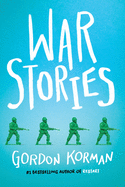 A rewarding middle-grade novel that reflects on the fortunes of war with honesty.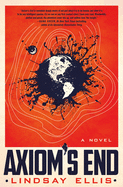 This alternate history set in 2007 provides a peculiar, entertaining take on first contact.
Review by Subjects:
Mystery & Thriller ⋅ Science Fiction & Fantasy ⋅ Romance ⋅ Graphic Books ⋅ Social Science ⋅ Psychology & Self-Help ⋅ Nature & Environment ⋅ Performing Arts ⋅ Children's & Young Adult
From Pass Books
Upcoming Events
Mike Bunn Signs "Fourteenth Colony: The Forgotten Story of the Gulf South During America's revolutionary Era"
07/28/2021 - 3:00PM
Author and historian Mike Bunn signs Fourteenth Colony: The Forgotten Story of the Gulf South During America's Revolutionary Era at Pass Books on Wednesday, July 28th from 3:00 - 4:00 PM. The British colony of West Florida--which once stretched from the mighty Mississippi to the shallow bends of the Apalachicola and portions of what are now the states of Florida, Alabama, Mississippi, and Louisiana--is the forgotten fourteenth colony of America's Revolutionary era. The...
John Cuevas Signs "Secrets of the Old Biloxi Cemetery"
07/29/2021 - 5:00PM
John Cuevas, direct descendant of Juan de Cuevas of Cat Island, signs Secrets of the Old Biloxi Cemetery on Thursday, July 29th from 5:00 - 6:00 PM. The countryside between Mobile and New Orleans teems with memorials, but few historic spots occasion pause for reflection like the Old Biloxi Cemetery. Burials go back to the eighteenth-century French settlement, when Biloxi was the planned capital of the Louisiana territory. Secrets abound in the old cemetery...
Book Candy
The Backwards Index: Sdrawkcab, Sey!
Merriam-Webster showcased the Backward Index and questioned why anyone would type out 315,000 words spelled in reverse.
---
The New York Public Library shared the books author Geraldine Brooks is reading.
---
"This 'Bookworm' tiny cabin's purpose is to give you a peaceful place to read," Apartment Therapy noted.

From BOOM! Studios: Slaughterhouse-Five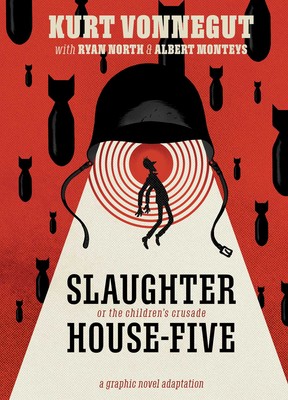 Slaughterhouse-Five by Ryan North, illustrated by Albert Monteys, with color assistance by Ricard Zaplana (Archaia/BOOM! Studios, September 2020)
This is the first faithful adaptation in graphic novel form of Kurt Vonnegut's classic anti-war novel, which was published in 1969. Part science fiction and part based on Vonnegut's experience as a POW in Dresden during the 1945 firebombing, the book stars Billy Pilgrim, who runs a successful optometry business, has a loving family, and witnessed the firebombing of Dresden. Billy Pilgrim becomes unstuck in time and travels to the planet Tralfamadore, reads fictional SF novelist Kilgore Trout and meets Kurt Vonnegut. His journey is at once a farcical look at the horror and tragedy of war, where children are placed on the frontlines and die ("so it goes" is one of the book's refrains), and a moving examination of what it means to be fallibly human. The tale found special resonance because it was published at the height of the Vietnam War.
Vonnegut's black humor, satiric voice, and incomparable imagination first captured America's attention in The Sirens of Titan in 1959, and then with Cat's Cradle in 1963. Graham Greene called him "one of the best living American writers." He died in 2007.
"Like most people, Kurt Vonnegut has been one of my favourite writers since I first read his books decades ago, and it was honestly a terrifying challenge and then a true joy to adapt his most famous work for a new medium," said writer Ryan North. "Terrifying at the start because this is Kurt Vonnegut, and I've loved him forever, and I didn't want to screw this up. And then joy as Albert's pages came in and my script was transformed into something wonderful and clever and heartfelt and real. I'm so proud of the work we've done together, and I believe that can be seen when you read it.
"My goal was to make a book that felt like it was indigenous to comics, that if someone could read it without somehow having heard of Slaughterhouse-Five, they would think 'Oh what a great comic!' and not 'Oh, that was a solid adaptation of a prose novel.' I wanted a book that lived and breathed its medium from the first page. Throughout it we tried to do things that were essential to comics, that you could only do IN comics, so that the book itself would argue for its own existence. I hope we've succeeded!"
North said, too, that he wanted "to convey how much heart the book has, how much of the original soul of the book and of Kurt himself is in it, and how much comics can help readers who are maybe scared off by Big Books of 20th Century Western Canon. Comics are intrinsically fun, fun to read, fun to look at: hold up a page of prose next to a page of comics and your eye will always go to the comics first. It's my hope that this new medium will bring new attention to Vonnegut's work, and also reach people that a novel perhaps couldn't. It's a book that honours the original Vonnegut text while also transforming it into something more modern for current audiences. And it's a terrifically moving comic."
North emphasized that the message of Slaughterhouse-Five is "as unchanged in the graphic novel as it was in the original prose novel: that war is a tragedy, a horror, and it is made by humans, and inflicted on humans, and it may be as inevitable as glaciers--but also, that humans are not all bad, and some are good, and we humans can still have hope."
North is the Eisner Award-winning writer of How to Invent Everything: A Survival Guide for the Stranded Time Traveler and the writer responsible for Dinosaur Comics, the Eisner and Harvey Award-winning Adventure Time comic book series for BOOM! Studios, the bestselling anthology series Machine of Death and the New York Times bestselling and Eisner-Award winning Unbeatable Squirrel Girl series for Marvel Comics. North has also written a New York Times bestselling series of choose-your-own-adventure books based on Shakespeare's classic plays Romeo and Juliet and Hamlet. His latest book, How to Invent Everything, is a complete cheat sheet for civilization. He lives in Toronto, Canada.
For artist Albert Monteys, too, at first the idea of adapting Slaughterhouse-Five into a graphic novel was overwhelming. He said, "My first reaction when BOOM! proposed the project was 'this can't be adapted, it is what it is, it's structure is purely literary.' Then I got to read Ryan's wonderful script and I understood that not only was it possible, but a graphic novel was the best format to adapt Slaughterhouse-Five. A book about a man unstuck in time told in a medium that can be defined as a series of images unstuck in time, where the reader reconstructs the narrative. After I understood that, the rest was easy. All we needed was a lot of hard work!"
Monteys called the collaboration "very enriching." He explained: "I usually write my own comics, and usually when I draw someone else's script, I feel like I'm wearing someone else's suit. I felt Ryan's script as mine from the first moment, the same way that Vonnegut is part of my writing influences so this suit did fit very naturally. Ryan's script had so many good ideas I felt compelled to do justice to them."
A longtime fan of Slaughterhouse-Five, Monteys added that while he thought he had the book "all figured out," in working on the graphic novel, "I've discovered a whole new book! I've made connections and found new meanings in places I didn't notice before. To sum it all up, I've discovered what they mean when they talk about classic works that never stop talking to us. Slaughterhouse-Five is definitely one of those. Vonnegut managed to put so much life in such deceptively simple language.
"There is definitely a message about war and what it does to people, but that, as valuable as it is, is just the surface of Vonnegut's book. Slaughterhouse-Five is a book about trying to find meaning and failing to do so. That's why the book resonates with us to this day. It's about fleeting moments of joy, of sadness, of confusion and definitely, it is a book about those moments when we realize we're, after all, lost at sea."
He added that he and Ryan have "been very faithful to Vonnegut's book, but we also acknowledge the condition of the book as a graphic novel adaptation in the book itself. That means we've taken a few liberties which, what a paradox, actually bring us closer to Vonnegut than an absolutely literal adaptation."
Monteys is a Spanish graphic novelist and illustrator, best known for his work in El Jueves, a weekly satirical magazine that he directed from 2006 until 2011. Monteys also created the series Carlitos Fax for the children's magazine Mister K. In 2014, he founded a satirical monthly publication Orgullo y Satisfacción (Pride and Satisfaction) with several other cartoonists, and began to publish a science fiction comic, ¡Universo! (Universe!) in Panel Syndicate, winning a 2017 Eisner Award nomination for Best Digital Comic.
From BOOM! Studios: The Sacrifice of Darkness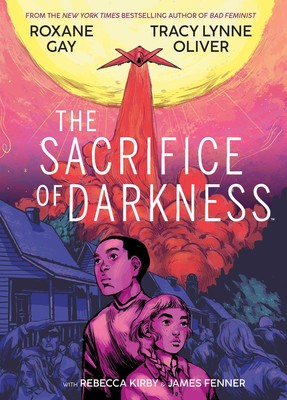 The Sacrifice of Darkness by Roxane Gay, Tracy Lynne Oliver, art by Rebecca Kirby, coloring by James Fenner (Archaia/BOOM! Studios, October 2020)
The Sacrifice of Darkness is the full-length graphic novel adaptation of Roxane Gay's 2013 short story "We Are the Sacrifice of Darkness." Set in a world that has lost the light of its sun, the story follows the journey of a woman and a man through this new, frightening landscape. As the narrative explores notions of identity, guilt and survival, the characters find that sources of light and hope remain, even in perpetual night.
Gay is the bestselling author of the books Ayiti, An Untamed State, Bad Feminist, Hunger: A Memoir of My Body and Difficult Women, in which "We Are the Sacrifice of Darkness" was originally published. She is a contributing opinion writer for the New York Times and her writing has appeared in a plethora of publications and collections, including Best American Nonrequired Reading 2018, Best American Short Stories 2012, McSweeney's, Tin House, Virginia Quarterly Review and many more. The Sacrifice of Darkness is also not her first foray into the graphic medium: in 2017 she wrote six issues of Marvel's Black Panther: World of Wakanda.
"Some stories don't leave you and such was the case with my short story 'We Are the Sacrifice of Darkness,' " said Gay. "When BOOM! Studios approached me about writing a graphic novel, I immediately knew what kind of story I wanted to tell--one about family and sorrow, faith that survives in a world of darkness, true love and an indelible bond between two people with the world against them."
Writing with Gay is Tracy Lynne Oliver. Based in Los Angeles, Oliver has published pieces in Medium, Fanzine and Occulum, and her story "This Weekend" appeared in the anthology Best Microfiction 2019. The Sacrifice of Darkness is her first graphic novel.
" 'We Are the Sacrifice of Darkness' was one of my favorite Roxane Gay stories, so I was more than thrilled with the opportunity to transform it into a graphic novel format," said Oliver. "I once again fell in love with the characters and their struggles and yearning for love, warmth and light in this dark, cold world they were thrust into. I am so excited for readers to see this story brought to life in such a visually stunning way."
Gay called it a "thrill" to work with Oliver to bring breadth and depth to the world she created in her short story. "She is an amazing collaborator who always pushes me creatively."
Comic artist and illustrator Rebecca Kirby drew The Sacrifice of Darkness. Based in Philadelphia, Pa., she is the creator of Biopsy and Cramps, original comics that were featured on Vice and Waves as well as in Fantagraphics Now: The New Comics Anthology #4.
Kirby said she had a great time illustrating the story Gay and Oliver crafted. "It's been an incredible experience working with everyone as we create a graphic novel full of striking contrasts and tender moments splashed across the page. I hope fans will have just as great an experience reading it."
Book Reviews
Mystery & Thriller
Del Rey, $28, hardcover, 320p., 9780593156858
Mulholland, $27, hardcover, 272p., 9780316479912
Science Fiction & Fantasy

St. Martin's Press, $27.99, hardcover, 384p., 9781250256737
Ace, $26, hardcover, 368p., 9780593099605
Romance
Berkley, $16, paperback, 352p., 9780593101353
Graphic Books
First Second, $24.99, hardcover, 240p., 9781250249487
Drawn & Quarterly, $29.95, paperback, 384p., 9781770463981
Social Science

Penguin Books, $17, paperback, 176p., 9780143133766
Psychology & Self-Help
Houghton Mifflin Harcourt, $28, hardcover, 256p., 9780544986558
Nature & Environment
Atelier Editions, $55, paperback, 224p., 9781733622004
Performing Arts
St. Martin's Press, $29.99, hardcover, 400p., 9781250209221
Children's & Young Adult

Scholastic, $17.99, hardcover, 240p., ages 8-12, 9781338290202
Holiday House, $17.99, hardcover, 320p., ages 8-12, 9780823444946
---