From the Shelf
Black Excellence in Comics
Black cartoonists like Jackie Ormes, George Herriman and Ollie Harrington paved the way for the diverse voices and perspectives in today's comics, and the myriad styles in which Black artists practice their craft.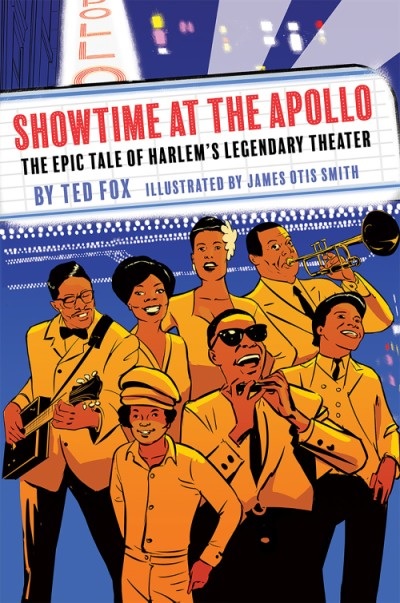 Illustrator James Otis Smith worked with Ted Fox graphically to adapt Fox's 1983 Showtime at the Apollo: The Epic Tale of Harlem's Legendary Theater (Abrams ComicArts, $18.99). Smith's evocative shades of nightclub blue bring to life Fox's sprawling history of the Apollo Theater and its many legendary performers. The neon marquees that punctuate each chapter, announcing Ella Fitzgerald, James Brown, Prince, Chris Rock and Jay-Z, remind readers that behind one of the country's foremost cultural institutions is American history itself.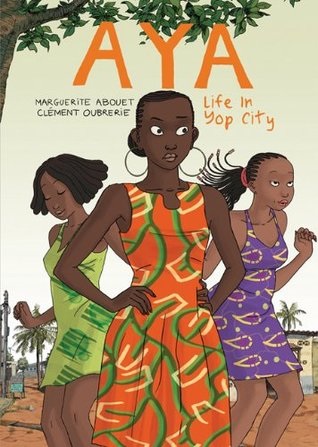 From Harlem, Marguerite Abouet and Clément Oubrerie take us to 1978 Yopougon, the working-class section of Abidjan. During this postcolonial era, the Ivory Coast flourished and its illustrious capital, Abidjan, was an international destination, and both a playground and place of promise for its inhabitants. In Aya: Life in Yop City (Drawn & Quarterly, $24.95), readers see in the protagonist Aya an image of her own ascendant nation: anchored by tradition, yet curious to see all that lies beyond its bounds. Readers who pick it up might find parallels between the youthful antics of Aya, Adjoua and Bintou and many Western coming-of-age stories. Aya: Life in Yop City perhaps most closely finds an analogue as a West African Sex and the City, wherein young women contend with the pitfalls and rewards of love, friendship, and adulthood.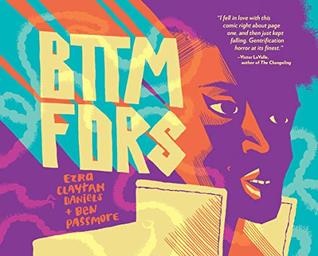 Bttm Fdrs (Fantagraphics, $24.99) by Ezra Claytan Daniels and Ben Passmore confronts the darker realities of urban life in a surreal neon palette. As slumlords build luxury condos in historically Black neighborhoods, a seemingly self-propelling force of slime emerges from every drain, toilet and cellar. Daniels and Passmore's social commentary on gentrification in the not-for-the-squeamish style of David Cronenberg brings a dark comedy to the country's urgent housing crisis.
--Emma Levy, publishing assistant, Shelf Awareness

In this Issue...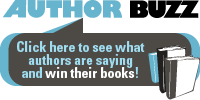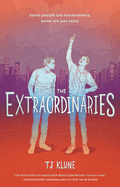 A gay teen with ADHD seeks to find his place among real-life superheroes.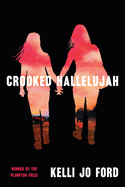 In this splendid novel-in-stories, a multi-generational family of Cherokee women work to break painful cycles in their lives.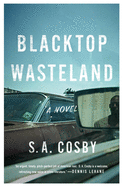 Noir moves out of the city and into rural Virginia in this high-octane thriller centered on a Black mechanic forced by mounting debt to take part in a diamond heist.
Review by Subjects:
Fiction ⋅ Mystery & Thriller ⋅ Biography & Memoir ⋅ Reference & Writing ⋅ Art & Photography ⋅ Children's & Young Adult

From Pass Books
Upcoming Events
Mike Bunn Signs "Fourteenth Colony: The Forgotten Story of the Gulf South During America's revolutionary Era"
07/28/2021 - 3:00PM
Author and historian Mike Bunn signs Fourteenth Colony: The Forgotten Story of the Gulf South During America's Revolutionary Era at Pass Books on Wednesday, July 28th from 3:00 - 4:00 PM. The British colony of West Florida--which once stretched from the mighty Mississippi to the shallow bends of the Apalachicola and portions of what are now the states of Florida, Alabama, Mississippi, and Louisiana--is the forgotten fourteenth colony of America's Revolutionary era. The...
John Cuevas Signs "Secrets of the Old Biloxi Cemetery"
07/29/2021 - 5:00PM
John Cuevas, direct descendant of Juan de Cuevas of Cat Island, signs Secrets of the Old Biloxi Cemetery on Thursday, July 29th from 5:00 - 6:00 PM. The countryside between Mobile and New Orleans teems with memorials, but few historic spots occasion pause for reflection like the Old Biloxi Cemetery. Burials go back to the eighteenth-century French settlement, when Biloxi was the planned capital of the Louisiana territory. Secrets abound in the old cemetery...
Book Candy
Magical Facts About the Magic School Bus
In memory of the late Joanna Cole, Mental Floss revisited "12 magical facts about The Magic School Bus."
---
Video: "A Traveler's Guide to Westeros, Episode 1: The North."
---
Author Matthew Kneale chose his "top 10 books about tumultuous times" for the Guardian.
---
"Thoreau was actually funny as hell," Lit Hub promised.
---
"Explore the beautiful pages of the 1902 Japanese design magazine Shin-Bijutsukai," Open Culture invited.

Great Reads
Rediscover: John Lewis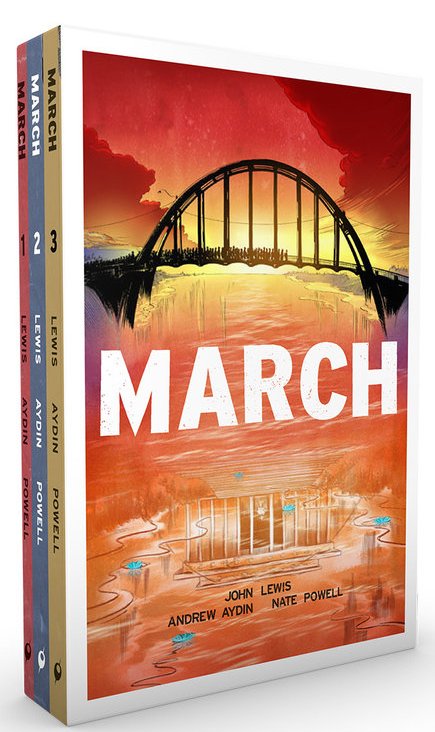 John Lewis, the civil rights icon and longtime representative called the "conscience of the Congress," died on Friday at age 80. A speaker at the 1963 March on Washington, one of the first Freedom Riders, and a founder of the Student Nonviolent Coordinating Committee, he was best known as the leader of the voting rights march across the Edmund Pettus Bridge in Selma, Ala., on March 7, 1965, when he was brutally beaten by state troopers--a scene repeated on television that helped passage of the Voting Rights Act of 1965 into law several months later.

He told his story and the history of the civil rights movement in several books, including Walking with the Wind: A Memoir of the Movement (1998), Across That Bridge: Life Lessons and a Vision for Change (2012), Wake Up America 1960-1963 with Andrew Aydin (2015), Civil Rights and the Promise of Equality (2015) and Run: Book One with Andrew Aydin (2018). The most enduring and powerful of his books was the series March, done in graphic novel form, with Andrew Aydin, illustrated by Nate Powell and published by Top Shelf Productions. In 2016, March: Book Three became the first graphic novel to receive a National Book Award. The entire trilogy is available as a slipcased set ($49.99).
The Writer's Life
Kelli Jo Ford: Dreaming the Impossible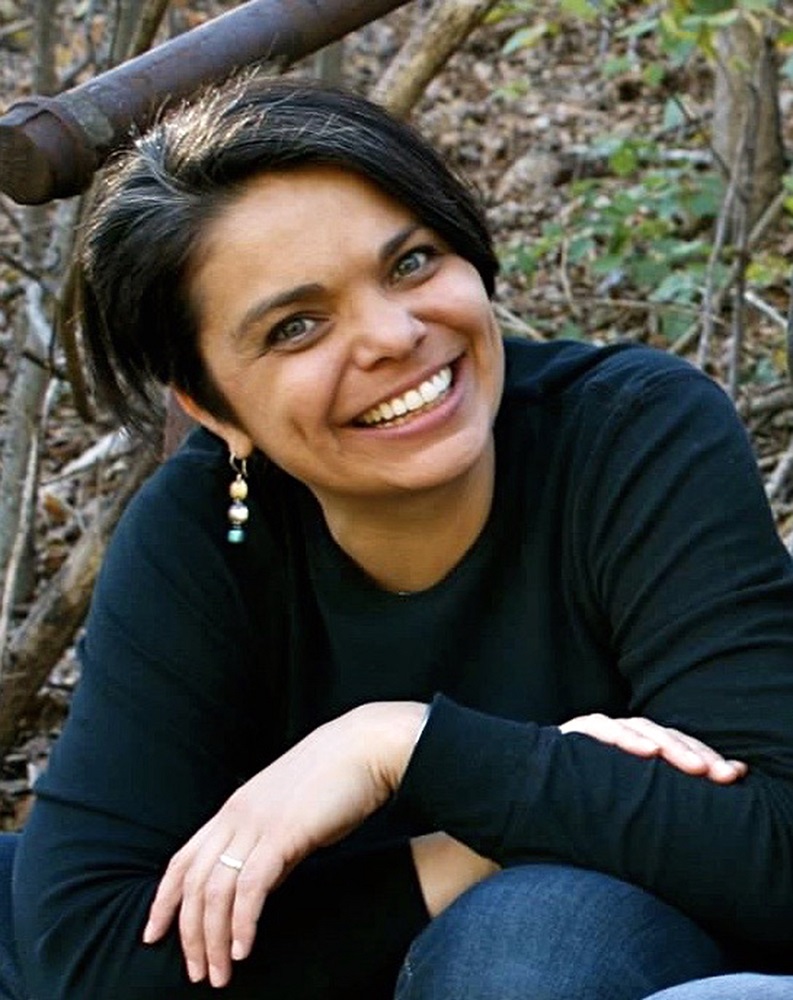 photo: Val Ford Hancock
Even before Kelli Jo Ford's debut, Crooked Hallelujah (Grove, $26, reviewed below), was released, it garnered accolades: the seventh chapter, "Hybrid Vigor," won the Paris Review's Plimpton Prize in 2019, and Ford's pre-publication manuscript won the 2019 Everett Southwest Literary Award from the University of Central Oklahoma. Ford is a citizen of the Cherokee Nation of Oklahoma, and her #OwnVoices novel-in-interlinked-stories offers a narrative featuring multiple generations of a matriarchal Cherokee family. Ford lives in Virginia with her husband, the poet Scott Weaver, and daughter.
Some of the chapters from Crooked Hallelujah were previously published individually. When did you know this would be a novel-in-stories?
I think for a while I was writing stories as they came, one after another. But they were all clearly coming from the same place. The longer I followed that trail, the more I realized I was telling a larger story. I think novel-in-stories became clear fairly early on. It was very important that each story/chapter stands up individually as its own complete movement.
Louise Erdrich's Love Medicine probably had/has such a profound influence on me that all I really imagined doing was creating this place and these people and telling the story of both. To me, Love Medicine is the perfect work of fiction. That is the book that I kept going back to over and over, in terms of dreaming the impossible.
The matriarchal family in which you were raised is not unlike the multi-generations in your book. How much of your own background is infused into your characters?
I had powerful women figures in my life from the time I was born. The book is fictional, but I took great inspiration from the strength of the women who raised me. And in the ways that we are bound to one another, despite our failures. I was born into a household (not literally! I was born in the Indian Hospital in Tahlequah, Okla.) of four generations of women. My great-grandmother was my rock. My mom was young and brash and strong and determined to give me a better life. My grandmother is a strong woman who is driven and guided and saved by her religion. You can look at that and see my life. But then I also created characters who get to make their own mistakes and find their own love and adventures. It's a fine line. And a hard one to explain to loved ones! I am still protected by gracious, strong women who only want me to succeed.
Have any of these women read your book?
I have asked my mom to read it almost every step of the way. And that was hard. It's hard to feel like you think you recognize some aspect of yourself or your life in a book. And perhaps it's even harder when the book is a work of fiction, so the characters are also, by the nature of making a story work, behaving in ways that obviously feel like NOT you. But my mom is incredibly proud of the work I've done. She has, I believe, pre-ordered 15 copies. Now that I'm a mom, I have some sense of the kind of love it takes to be so proud of your kid and to encourage them to follow their dreams, even if those dreams may hurt a little or a lot.
Reney has to leave to claim her individuality and find a sense of peace. What does that say about her place in her Native community?
I think when Justine and Reney first leave the Cherokee Nation, that is an act of survival. Justine sees the life she is making for Reney and understands that something drastic has to happen. I am not sure Reney ever really knows what her place is in the Native community. She is Cherokee and knows she is Cherokee. To her, being Cherokee is being raised in a multi-generational family of strong Cherokee women, being in their protection. Maybe she's Choctaw, too, in some kind of way. But she doesn't really know what any of it means, especially as she gets older and is separated from the Cherokee Nation by miles and years. She's searching for connection.
Might we see Reney again in another book?
I am not sure! I have had visions of what Justine does not long after the book ends, that her mama instinct would kick in if she felt unsure of Reney's well-being. Of course, if there is ever to be more of Justine's story, Reney would be there, too.
Religion provides both solace and suppression here. Does your family ever discuss the horrific history of Christianity-fueled abuse, especially in the government-sanctioned schools? Did you grow up with a strong faith? Is that faith a part of your adult life?
In terms of my family of three, with my daughter and husband, yes, we have talked about the role of Christianity in the history of this country and the part it played in genocide. I'm not sure I've talked much with the rest of my family. Probably with my mom, but not with family members who are strongly religious. I grew up in and around the Holiness church, like Reney did in the book. I feel like I got to glimpse the religion and see some of the beauty of the great faith. But religion wasn't forced upon me. I didn't have to rebel against it to free myself, as Justine did in the book. I don't claim a faith now. I pull deeply from Christianity because that's what I know. I pull from the Zen tradition. And I find a lot of what I need in nature. But I don't have a faith with a capital F.
#OwnVoices activism continues to change the publishing world. Do you ever feel pressure to be a representative of "your people," of BIPOC literary voices?
No! But mostly because I would make a terrible representative. I'm a citizen of the Cherokee Nation. I am proud of that. I am proud of who I come from. But I live a long ways away from the Cherokee Nation. I didn't grow up hearing our songs at stomp dances. I wish I did, but I got to grow at the feet of my great-grandmother, sleeping beneath a pew on a pallet, hearing tambourines and Holiness shouting.
I don't want any of us to carry the weight of being representative of our people. That's not fair. We should get to tell stories that reflect our experiences, whatever they are. There isn't only one way to be Native or write a Native story. The literary world seems to be opening up more. I'm excited about a lot of authors right now, people like Erika T. Wurth, Brandon Hobson, David Heska Wanbli Weiden, Andrea L. Rogers, Tiffany Midge, Rebecca Roanhorse, Terese Mailhot, Tommy Orange. Other Native authors continue to do the amazing work they've always done: Susan Power, David Treuer, Stephen Graham Jones, Louise Erdrich. It's a rich, exciting time in Native Lit, and I'm hoping more doors will open for BIPOC writers.
And we can't disappoint your groupies--what can we next expect?
I have a rough start for a novel about a mother and daughter who get mixed up with a fundamentalist sect in Northeast Oklahoma. I think I'll always write about mothers and daughters and faith, too. It's too early to say much, but I'm interested in exploring the intersection of fundamentalist Christianity and white supremacist militias, which in this case happens to take place in the Cherokee Nation.
Thank you for asking about new work. It's good to think about and makes me want to get back in it! --Terry Hong, Smithsonian BookDragon
Book Reviews
Fiction

Grove, $26, hardcover, 304p., 9780802149121

Flatiron, $26.99, hardcover, 304p., 9781250252685
Viking, $26, hardcover, 336p., 9781984879523
Mystery & Thriller
Mulholland Books, $28, hardcover, 368p., 9780316458498
Dutton, $26, hardcover, 368p., 9781524745837
Biography & Memoir
Knopf, $26.95, hardcover, 320p., 9780525521389
Little, Brown, $29, hardcover, 416p., 9780316463591
Avid Reader Press, $27, hardcover, 320p., 9781982122768
Reference & Writing
Oxford University Press, $19.95, hardcover, 320p., 9780190657215
Art & Photography
Thames & Hudson, $19.95, paperback, 224p., 9780500295762
Children's & Young Adult

Tor Teen, $18.99, hardcover, 400p., ages 13-up, 9781250203656
Schwartz & Wade, $17.99, hardcover, 40p., ages 3-7, 9780385390330
--- SPECIAL ADVERTORIAL OFFERINGS ---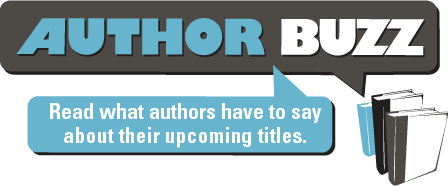 Dear Reader,

I'm so excited to bring you back to the Mafia Royals series where loyalty reigns supreme! Tank De Lange has to make a choice, stay with the FBI or join the enemy, and he only has two more weeks before his number is called up. It should be an easy decision, except one gorgeous woman stands in the way, Kartini Abandonato. He hates her as much as he loves her. As their vacation in Mexico comes to a close, he finally faces the truth of his future, if he doesn't save her, she dies and takes his heart right along with her.

Find out what happens in Mafia King, and don't forget I'm giving away five free copies write rachelvandykenauthor@gmail.com to win!

Rachel Van Dyken
https://www.1001darknights.com/authors/collection-eight/rachel-van-dyken-mafia-king
https://rachelvandykenauthor.com




Publisher:
1001 Dark Nights Press

Pub Date:
April 27, 2021

ISBN:
9781951812263

List Price:
$2.99
---