From the Shelf
Board Books: Zoom, Vroom and Boom!
It's that time of year: construction time. Roads, bridges, sidewalks.... Whether watching from a stroller or as they walk by themselves, children are about to see a whole bunch of orange reflective material and big machines. Below are some board books that may give them some insight into what they're observing.
Jonny Lambert's Construction Site (DK, $12.99) invites children ages 0-3 to explore a construction site. Flaps add action to the board book--allowing the bulldozer to both "RUMBLE! RUMBLE!" along and "SCRAPE!" the rubble into a pile--while also giving pre-readers something physical with which to engage. All of the vehicles shown at work in the book make one more appearance on the end pages, allowing kids one more chance to label them all.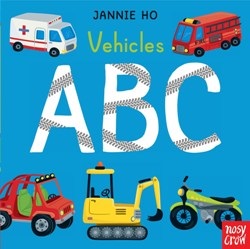 For some very simple vehicle naming, caretakers can turn to Vehicles ABC illustrated by Jannie Ho (Candlewick, $6.99). Also for the pre-reader set, this board book brightly illustrates construction machines like "Bb bulldozer" or "Dd digger" while also introducing children to more fanciful conveyances like "Cc carriage" or "Gg galleon." Vehicles ABC is a great place to start for everything a child might see on the road, in the air or on the water.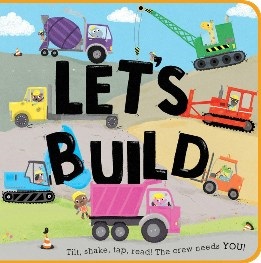 Let's Build (Houghton Mifflin Harcourt, $14.99), illustrated by Zoe Waring, gets kids in on the fun of a construction zone, requesting they knock on their hard hat twice "before we get to work," clap to call the crane's attention or swing the book to get the "wrecking ball moving." With smiling animal drivers and lots of exclamation points, this is a perfect read-aloud or -along for the 4-7 age group.

In this Issue...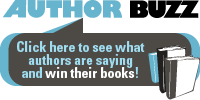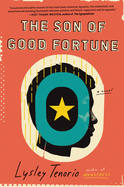 An often humorous novel of an undocumented Filipino teenager in San Francisco explores the bonds of family and the burdens of hiding in plain sight.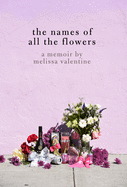 A writer from Oakland, Calif., deftly shares the story of her family and how they tried to save her brother from the violence of the streets.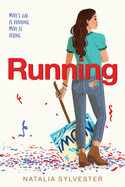 In this searing exploration of privilege, Mari discovers the strength of her voice and activism when her father runs for president of the United States.
Review by Subjects:
Fiction ⋅ Mystery & Thriller ⋅ Romance ⋅ Biography & Memoir ⋅ Social Science ⋅ Children's & Young Adult

From Pass Books
Upcoming Events
Mike Bunn Signs "Fourteenth Colony: The Forgotten Story of the Gulf South During America's revolutionary Era"
07/28/2021 - 3:00PM
Author and historian Mike Bunn signs Fourteenth Colony: The Forgotten Story of the Gulf South During America's Revolutionary Era at Pass Books on Wednesday, July 28th from 3:00 - 4:00 PM. The British colony of West Florida--which once stretched from the mighty Mississippi to the shallow bends of the Apalachicola and portions of what are now the states of Florida, Alabama, Mississippi, and Louisiana--is the forgotten fourteenth colony of America's Revolutionary era. The...
John Cuevas Signs "Secrets of the Old Biloxi Cemetery"
07/29/2021 - 5:00PM
John Cuevas, direct descendant of Juan de Cuevas of Cat Island, signs Secrets of the Old Biloxi Cemetery on Thursday, July 29th from 5:00 - 6:00 PM. The countryside between Mobile and New Orleans teems with memorials, but few historic spots occasion pause for reflection like the Old Biloxi Cemetery. Burials go back to the eighteenth-century French settlement, when Biloxi was the planned capital of the Louisiana territory. Secrets abound in the old cemetery...
Book Candy
World Travel--Without Leaving Your Living Room
"Travel around the world without leaving your living room, with these five parent-kid book pairs!"
---
Electric Lit invited readers to "write your 'Leaving New York' essay with our handy chart."
---
"From Donna Tartt to Irvine Welsh," the Guardian showcased 10 great novels about friendship.
---
"Is 'irregardless' a real word?" Merriam-Webster dared to ask before adding: "LOL, the look on your face right now."
---
Pop quiz: "Can you name the fantastic beasts of the Harry Potter series?" Mental Floss wondered.

Great Reads
Rediscover: Joanna Cole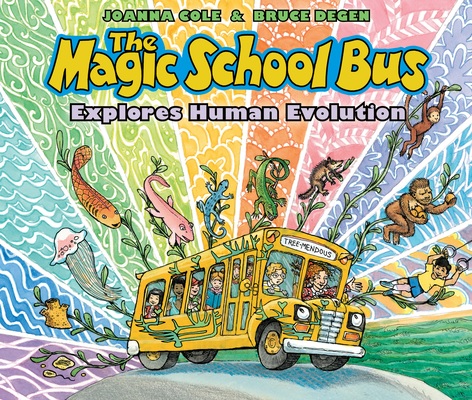 Joanna Cole, author of more than 250 books for children, including the Magic School Bus series, died on Sunday at age 75. With illustrator Bruce Degen, she created the groundbreaking science series in 1986, bringing humor and kid-like curiosity to science and learning. The winner of many awards, the book series has 13 core titles and dozens of series tie-ins, with more than 93 million copies in print in 13 countries. Cole explained her deep and abiding love for science this way: "In my science books, including the Magic School Bus books, I write about ideas, rather than just the facts. I try to ask a question, such as how do scientists guess what dinosaurs were like? Then I try to answer the question as I write the book."

Illustrator Bruce Degen said, "I think for Joanna the excitement was always in the idea. What? Why? How? And with the Magic School Bus it was how to explain it so that it is accurate and in a form that a kid can understand and use. And you can actually joke around while you are learning. She had a rare sense of what could be humorous." Before her death, Cole and Degen completed The Magic School Bus Explores Human Evolution, scheduled to appear in late 2020 from Scholastic, her longtime publisher.
The Writer's Life
Reading with... Annie Finch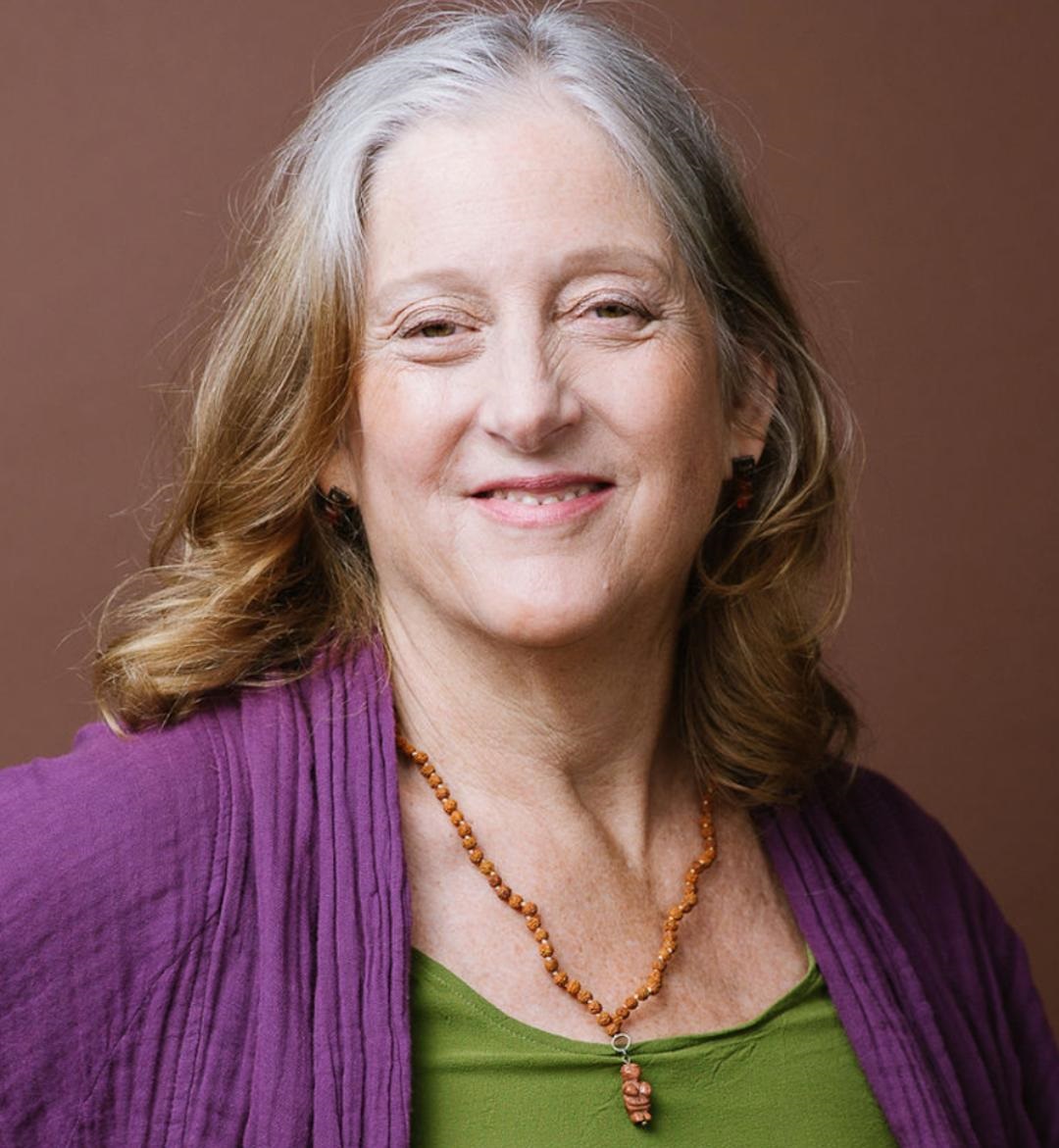 photo: Kate Warren
Annie Finch is a feminist poet, nonfiction writer, translator, editor and critic who lives in Washington, D.C. Her books include The Poetry Witch Little Book of Spells, Spells: New and Selected Poems, A Poet's Craft, Calendars (shortlisted for the Foreword Poetry Book of the Year Award) and Among the Goddesses, which received the Sarasvati Award for Poetry. She is the editor of Choice Words: Writers on Abortion, out now from Haymarket Books.
On your nightstand now:
The Goddess Companion by Patricia Monaghan, which is always near my bed. Collections by two poets I met on a recent trip to India: Scripted in the Streams by Rati Saxena and Love Without a Story by Arundhathi Subramaniam. Two books that are inspiring a memoir I'm writing: Crazy Brave by Joy Harjo and Why Be Happy When You Could Be Normal by Jeanette Winterson.
Favorite book when you were a child:
The Middle Moffat by Eleanor Estes. Much later, I realized that the heroine, Jane, is a future writer. Recently, I realized she's also a future feminist.
Your top five authors:
Audre Lorde. A model of poetic genius, feminist activism and the courage to transform personal experience into a force for the greater good.
Patricia Monaghan. A brilliant poet and author, landscape-altering editor, visionary feminist writer and life-revolutionary.
William Butler Yeats. His expression of a multifaceted yet unified vision through lyrical, narrative and dramatic poetry, theater, editing, literary criticism and political activism inspires me to honor all the parts of my own work.
Langston Hughes. A magnificent poet who embraced the poet's capacity to shape culture, sharing without stint his exuberant gifts as playwright, music collaborator, novelist, short story writer, essayist and librettist.
Emily Dickinson. The poet whose words function for me most reliably as an oracle or koan; they are so purely themselves.
Book you've faked reading:
Moby-Dick, faked twice: first in high school and then when it was on my Ph.D. reading list at Stanford. I've loved other works by Melville, but I literally could not stomach this one; my body forced me to stop reading it. When I was going on the academic job market, it became a household joke that I couldn't accept a professorship where I'd be expected to teach it.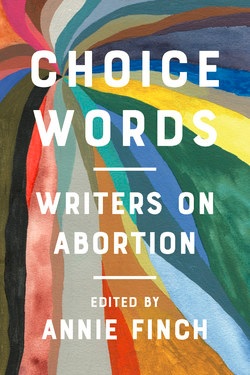 Book you're an evangelist for:
The Untouched Key by Alice Miller. I'm quite sure that if everyone could absorb this magnificent little book, the world's problems would be solved. Runner up: The Serpent and the Goddess by Mary Condren, a herstorical case study of the systematic destruction of a matricultural society--with dismantling of women's reproductive freedom as the central weapon.
Book you've bought for the cover:
A pocket paperback edition of Longfellow's Evangeline printed in the late 1950s, with a luridly bright cover of a hunky Gabriel and passionate Evangeline.
Book you hid from your parents:
I didn't have to hide anything, because my family gifted me with invisibility. But the books that felt so private I would have hidden them if needed were Edward Eager's books about children entering the world of magic and discovering its rules.
Book that changed your life:
When God Was a Woman by Merlin Stone. I was already a feminist--thanks to Anne Wilson Schaef's Women's Reality and Gilbert and Gubar's The Madwoman in the Attic--but this book gave me permission to turn things around exactly the way I needed to do to become happy.
Five books you'll never part with:
Matriarchal Societies by Heide Goettner-Abendroth, Audre Lorde's The Black Unicorn, Edna St. Vincent Millay's Selected Poems (the new Yale University Press edition), The Timeless Way of Building by Christopher Alexander, Wickedary by Mary Daly.
Which character you most relate to:
A composite of layers, added between the ages of nine and 20: Harriet the Spy, Anthea from The Phoenix and the Carpet, Jo from Little Women, Franny from Franny and Zooey--and the speaker of Hart Crane's The Bridge.
Book you most want to read again for the first time:
The Red-Haired Girl from the Bog by Patricia Monaghan.
Book that inspired you to edit Choice Words: Writers on Abortion:
Good Woman by Lucille Clifton, which contains "the lost baby poem." After I had an abortion in 1999, this poem, along with Gwendolyn Brooks's "the mother," gave me a taste of how vital it was to read great literature about abortion--and inspired a 20-year hunt for more!
Book Reviews
Fiction

Ecco, $27.99, hardcover, 304p., 9780062059574
Ballantine Books, $27, hardcover, 336p., 9780399181368
Doubleday, $26.95, hardcover, 288p., 9780385545372
Random House, $30, hardcover, 592p., 9780812997439
Morrow, $16.99, paperback, 512p., 9780062937995
Mystery & Thriller
Saga Press/Gallery, $26.99, hardcover, 320p., 9781982136451
Romance
Grand Central, $28, hardcover, 480p., 9781538715918
Biography & Memoir

Feminist Press, $17.95, paperback, 296p., 9781936932856
Rare Bird Books, $27, hardcover, 312p., 9781644280126
Social Science
Simon & Schuster, $27, hardcover, 352p., 9781982128500
Children's & Young Adult

Clarion, $17.99, hardcover, 336p., ages 12-up, 9780358124351
Candlewick, $15.99, hardcover, 144p., ages 8-12, 9781536201062
Tundra Books, $17.99, hardcover, 44p., ages 4-8, 9781101918852
--- SPECIAL ADVERTORIAL OFFERINGS ---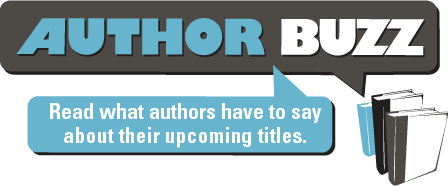 Dear Reader,

I'm so excited to bring you back to the Mafia Royals series where loyalty reigns supreme! Tank De Lange has to make a choice, stay with the FBI or join the enemy, and he only has two more weeks before his number is called up. It should be an easy decision, except one gorgeous woman stands in the way, Kartini Abandonato. He hates her as much as he loves her. As their vacation in Mexico comes to a close, he finally faces the truth of his future, if he doesn't save her, she dies and takes his heart right along with her.

Find out what happens in Mafia King, and don't forget I'm giving away five free copies write rachelvandykenauthor@gmail.com to win!

Rachel Van Dyken
https://www.1001darknights.com/authors/collection-eight/rachel-van-dyken-mafia-king
https://rachelvandykenauthor.com




Publisher:
1001 Dark Nights Press

Pub Date:
April 27, 2021

ISBN:
9781951812263

List Price:
$2.99
---