From the Shelf
Sound Money Advice
As the United States faces its worst economic crisis since the Great Depression, most Americans are more focused on the household budget than on macroeconomic issues. These two small books are packed with insight that will help anyone navigate the choppy financial waters we're likely to face for some time.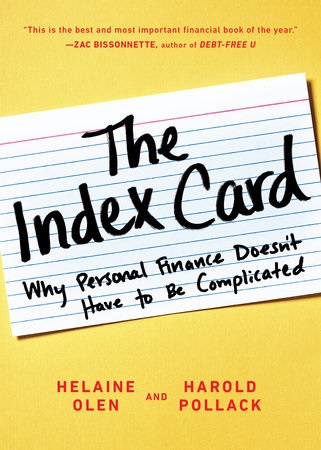 In The Index Card: Why Personal Finance Doesn't Have to Be Complicated (Portfolio/Penguin $14), personal finance journalist Helaine Olen and University of Chicago professor Harold Pollack set out to quiet the "cacophony put out by the financial services industry" by reducing that din of financial advice to 10 rules written on an index card. Whether it's "Strive to Save 10 to 20 Percent of Your Income" or "Never Invest in Individual Stocks," their guidance is simple, useful and timeless.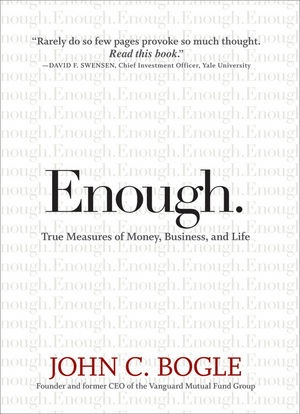 The late John C. Bogle, founder of the Vanguard Mutual Fund Group, is best known for introducing one of investing's revolutionary innovations--the low-cost index fund. But as successful as he was in building a mammoth financial services firm, Bogle was always a man driven more by principle than by the goal of piling up wealth. Taking its title from a conversation between the writers Kurt Vonnegut and Joseph Heller, Enough: True Measures of Money, Business, and Life (Wiley, $14.95) is an eloquent statement of his values. In succinct form, he explains the importance of low-cost investing and how that fueled his passionate advocacy on behalf of individual investors. His discussion of the theory behind index investing is a helpful starting point for those who want to know more about its benefits.
Neither of these books will necessarily set you on the road to a great fortune, but if you're interested in building a sound foundation for your financial house it will be hard to find two titles superior to these. --Harvey Freedenberg, freelance reviewer

In this Issue...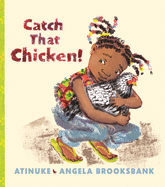 Lami is the speediest, fastest and bravest chicken catcher in the village, until a sprained ankle threatens to slow her down.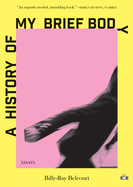 Through vignettes about coming of age as a queer NDN man, Billy-Ray Belcourt espouses the necessity for NDNs to freely define themselves to lead vital, decolonial lives.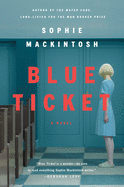 In this potent novel, a woman sacrifices everything to have a baby illegally in a misogynistic dystopian society that has taken away the choice to become a mother.
Review by Subjects:
Fiction ⋅ Mystery & Thriller ⋅ Biography & Memoir ⋅ History ⋅ Humor ⋅ Audio ⋅ Children's & Young Adult

Book Candy
Front and Center: 'Back' Words
Merriam-Webster explored "Going forward with words ending in '-back' ".
---
Far Side creator Gary Larson has published his first new cartoons in 25 years. (via the Guardian)
---
What fresh hell is this? Talks are underway "to move the ashes of famed New Yorker writer Dorothy Parker from her Baltimore resting place," the Sun reported.
---
Mental Floss revealed "8 surprising literary Easter eggs."
---
Fine Books & Collections magazine showed "how to explore Gabriel García Márquez's vast digital archive and online exhibition."

Great Reads
Rediscover: Brad Watson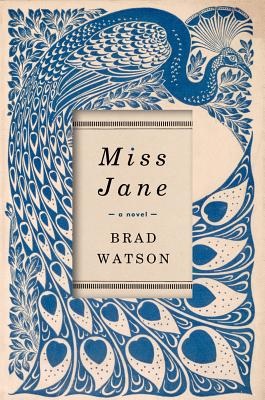 Brad Watson, author and creative writing professor at the University of Wyoming, died July 8 at age 64. He was born and raised in Mississippi, where he married his high school sweetheart and had a son prior to senior year. Watson briefly pursued acting in Los Angeles before his brother was killed in a car crash, which brought him back to Mississippi and into higher education. He worked for the University of Alabama after earning an MFA there. Waton's debut, Last Days of the Dog-Men (1996), a short story collection that took him a decade to write, won the Sue Kaufman Prize for First Fiction and the Great Lakes New Writers Award. He then taught in Massachusetts, Florida and California before settling in Wyoming. His first novel, The Heaven of Mercury (2002), was a National Book Award Finalist. Watson's second story collection, Aliens in the Prime of Their Lives (2010), was a finalist for the 2011 PEN/Faulkner Award.

Miss Jane: A Novel (2016) is based on the true story of Watson's great-aunt, who was born with a genital birth defect that caused incontinence and made sex impossible. It was long-listed for the 2016 National Book Award in Fiction. Watson is considered a Southern writer, though he bristled at Southern stereotypes rampant in the rest of the U.S. In a 2016 Salon piece, he said, "I was at a tea party or the like at a famous university in the early stages of researching Miss Jane, and I asked the host--who was a pediatrician, for goodness sake--if he could speculate on what might have been my great aunt's condition. His response was, 'You're from Mississippi, right? Is there any history of incest in your family?'" Miss Jane is available in paperback from W.W. Norton ($15.95). --Tobias Mutter

The Writer's Life
The Challenges of Big Friendship: Aminatou Sow and Ann Friedman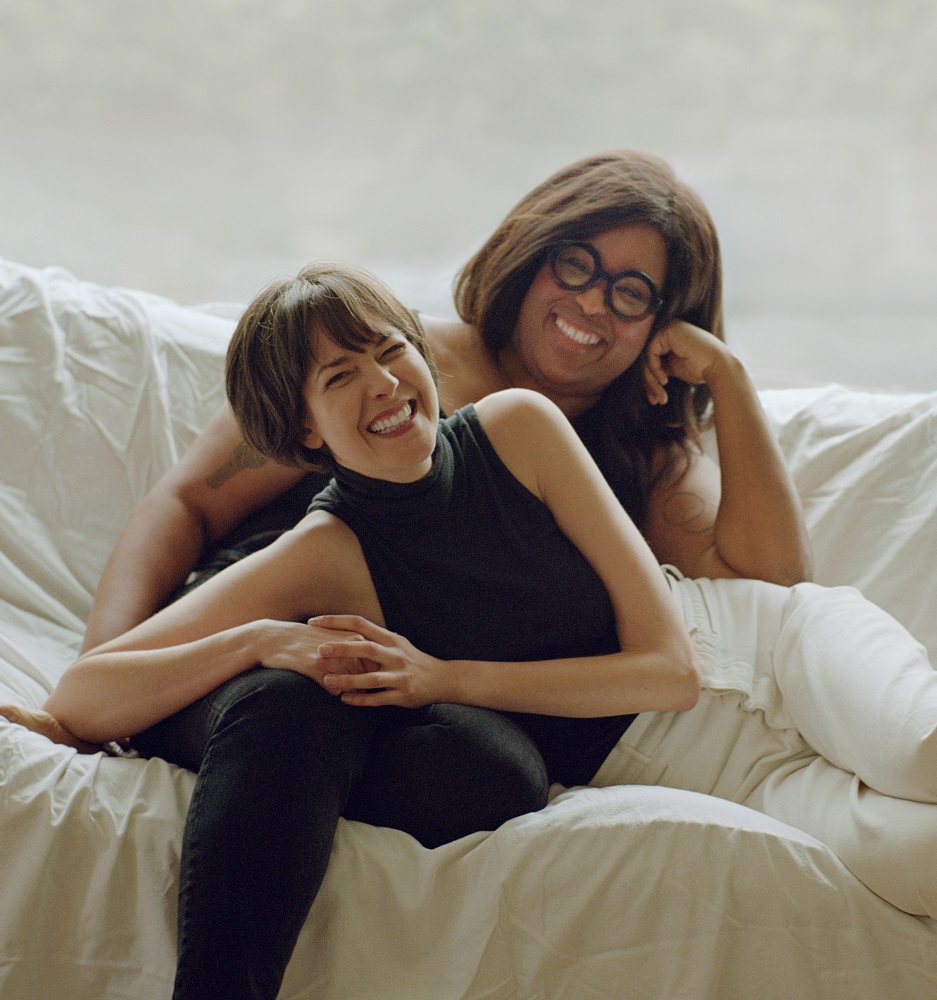 photo: Milan Zrnic
Aminatou Sow and Ann Friedman are the co-hosts of the podcast Call Your Girlfriend. Long-time friends and media professionals who live on opposite coasts, they explore the phenomenon of "Big Friendship" through their own experience in their first book, Big Friendship (Simon & Schuster, $26), out today.
You've been co-hosting Call Your Girlfriend since 2014, so you are known on the Internet for being friends. How does your book explore friendship--specifically yours--in different ways than the podcast?
Aminatou Sow: Like many of our collaborations, none of it is calculated. The book asks: What does life look like when the people at the center of your life are your friends? That's a meta-conversation the two of us have been having for a long time. We wrote this book as a way of explaining our own relationship to each other, but also opening up a robust conversation around what it means to really choose your friends and have them be vital parts of your lives.
You discuss how, early in your friendship, you created a "story of sameness," and later, you discuss the need to upend that narrative. Can you talk about that?
Ann Friedman: The term "story of sameness" belongs to the linguist Deborah Tannen. We didn't even realize, early on in our friendship, how we had created this story of all the ways we were similar. Some of it was superficial: we both like to eat dinner at the bar! But it happened very subtly, as part of the larger process of falling in love with each other as friends. We only realized later that we had made a practice of choosing to focus on these similarities. Our ability to recognize and deal with our differences became very important later on.
All friendships go through challenges: discrete moments that cause pain, a gradual growing apart, or a combination of those. You use "stretching" as a metaphor for tough times in a friendship.
AF: The "stretch" is a phrase both of us have uttered when things were difficult, as in, "I'm feeling really stretched by this relationship and what it is asking of me." I think the metaphor also has a normalizing effect. We understand that our romantic partners are going to hurt us, and there's emotional support for working through that. But there's not the same kind of support or expectation for working through conflicts with friends.
AS: We are both words people, and I have real discomfort expressing my negative feelings. I was trying to find the gentlest way to say, "I feel hurt. I don't want our relationship to end, and I would like to talk about it." We reach for metaphors to try and explain our feelings.
You also address the challenges of being in a close interracial friendship.
AS: We are a Black and white friendship, which is very different than any other racial pairing. There is a direct correlation between the relationships white people have with Black people and the policy that governs how Black people are treated. It's a painful reality to understand that if you are not understood in an intimate way in your relationships with white people, it will manifest itself in incredibly dangerous ways with white people whom you do not know, like police officers.
AF: The particular dynamics of interracial friendships for adults are really under-researched. It is also not an experience of close friendship that, statistically, a lot of white people have had. We really wanted to center that in the book, because not having interracial friendships is mainly a white experience. Thinking back to when we talked about stretching: it feels important to normalize conversation about the hard things. Just because you ignore the conversation [about race] doesn't mean it goes away.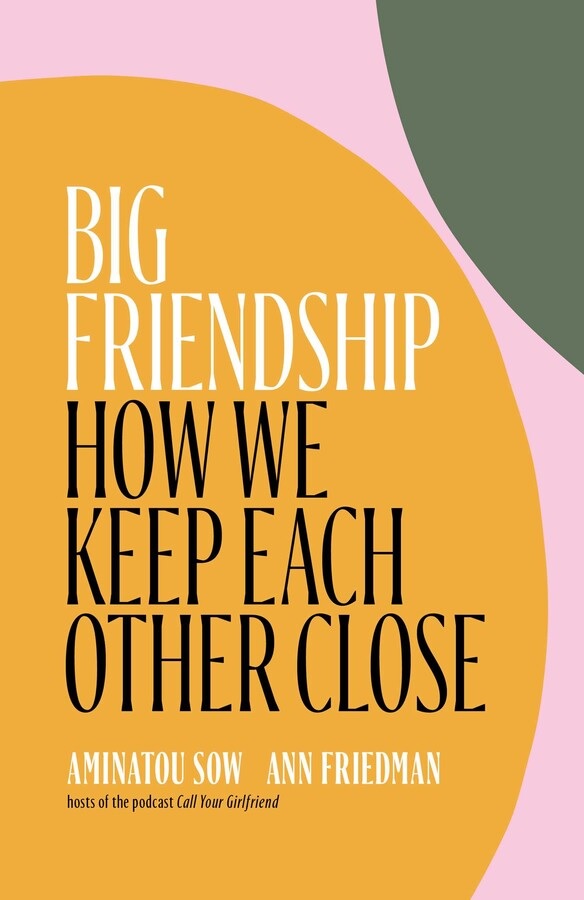 You went to therapy together to work on your friendship. Did that feel uncomfortable, or strange?
AS: There was a point where it felt very extravagant and kind of "out there." A lot of that had to do with the coded messages I had absorbed around therapy. I am in individual therapy, but I had to unlearn a lot of stigma about what it meant to go to therapy with someone else.
AF: The feeling of the time period before we went to therapy was very cyclical. It was apparent that we both wanted things to change, but we just felt stuck. Even if we expressed good intentions, we continued to hurt each other, or we continued to not feel close. It was very lonely. For us, the act of committing to therapy, the presence of another human bearing witness to what we were going through, was important.
Tell us about the process of writing "every sentence together," as you say early in the book.
AS: Ann looked up at me toward the end of this project and said, "Wow, we really did this the hard way."
AF: That was about all our life choices, not just writing the book! [laughter]
AS: [The process] was informed by the way we work on other things. We knew it could not be a book where we wrote in a duelling voice, because we were trying to arrive at a joint truth of what our relationship was. It opened up another line of communication for us to dig through some past incidents and make decisions about the stories we were trying to tell. We would outline, make decisions, go away separately to write about those, come back together and knit them into the text you have. It was really hard! But we are also very practiced at being in conversation together.
AF: It feels really good to me that no one can say "I'm Team Ann" or "I'm Team Aminatou." And since we were telling a story that feels emotionally risky, this was a way for both of us to feel protected. We could agree on stories to use as examples of bigger themes we are talking about. And there's a lot of respect for each other: we could say, "I don't want to tell anything you're not comfortable sharing."
AS: Though I want the record to reflect that I am 100% Team Ann.
That care and respect reflects the idea of "Shine Theory," which you discuss in the book.
AF: Shine Theory is the notion that a friend will be a better partner and collaborator to you than an enemy. The term grew out of language we used in private: reassuring each other that we were invested. We wanted to offer reassurance by saying, "I want you to live your best life, and it's also good for me to have you shine and have you living your life well."
AS: So much of our work, whether it's the podcast or anything else, is informed by the generosity of other people toward us. Practicing Shine Theory with people in your community is a way to affirm and reassure each other that you're in it for the long haul.
What would you tell readers who are not sure how to nurture their own Big Friendships, or where to start?
AS: It's an interesting conversation, because people define for themselves what a Big Friendship is and what it looks like for them. The thing I have learned in writing this book, and in my relationship with Ann, is that communication is very important! So: Talk to the people you're in Big Friendships with, and define that bond and those values for yourself, because no two friendships look alike. --Katie Noah Gibson

Book Reviews
Fiction

Doubleday, $26.95, hardcover, 304p., 9780385545631
Penguin Press, $27, hardcover, 272p., 9781984879356
Soho Press, $27, hardcover, 384p., 9781641291651
HarperVia, $26.99, hardcover, 320p., 9780062976192
Mystery & Thriller
Harper, $16.99, paperback, 448p., 9780062948045
Biography & Memoir

Two Dollar Radio, $15.99, paperback, 142p., 9781937512934
Avid Reader Press, $27, hardcover, 240p., 9781501199523
Simon & Schuster, $26, hardcover, 256p., 9781982111908
History
W.W. Norton, $28.95, hardcover, 352p., 9780393635942
Humor
Plume, $26, hardcover, 208p., 9780593086704
Audio
Viking, $17.99, hardcover, 40p., ages 3-7, 9781984836625
Children's & Young Adult

Candlewick Press, $16.99, hardcover, 32p., ages 2-5, 9781536212686
---