From the Shelf
Beyond Pilgrim Hats and Cherry Trees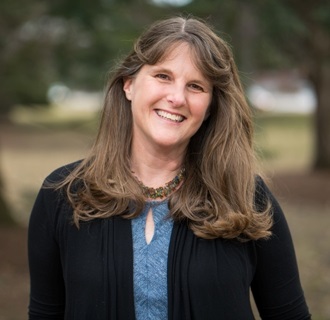 Kate Messner

(photo: Andy Duback)
I grew up celebrating Thanksgiving with a construction-paper Pilgrim hat. I parroted that fake story about George Washington and the cherry tree. And I remember how betrayed I felt when I finally read a less whitewashed version of history. Why hadn't anyone told me? This was the spark behind the History Smashers series, which aims to undo some of the lies and myths we teach kids about history, and to portray heroes in a more honest light.
Last winter, I was having lunch with some second graders at a school. One boy told me how he loves the historical picture books his librarian shares, so I suggested one of my recent favorites, Ona Judge Outwits the Washingtons by Gwendolyn Hooks and Simone Agoussoye.
"It's about a woman who was enslaved by George Washington but escaped and never got caught," I explained.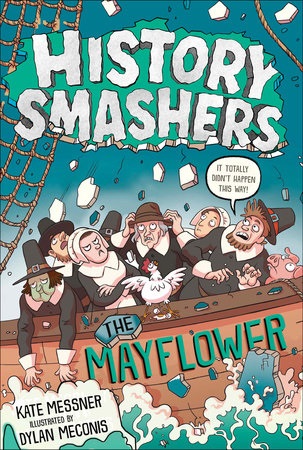 "Wait..." he said. "George Washington had slaves?"
I nodded. "He enslaved hundreds of people on his plantation in Virginia."
His eyes got big. "I thought George Washington was a good guy!"
"It's true that George Washington played a big role in the founding of America. He's honored for that," I said. "It's also true that he enslaved people. Lots of famous people from history did bad things as well as good things." I told him about History Smashers and the myths it would be deconstructing.
"Wow." He turned to his librarian. "Can you get us that series? And the book about the lady who escaped from George Washington?"
She nodded. "I already wrote them down."
I'm grateful that curious kid has a librarian who understands both young people and history. He deserves better than a construction-paper Pilgrim hat. All of our kids do. The true stories are important, and more interesting than cherry trees, anyway. --Kate Messner
Messner is the author of the History Smashers series, which launched with The Mayflower (reviewed below) and Women's Right to Vote (Random House, $7.99 each) this week.

In this Issue...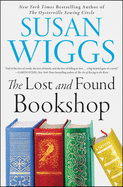 A family tragedy forces a career-driven woman to reevaluate her choices and embrace a deeper, richer life filled with new relationships and challenges.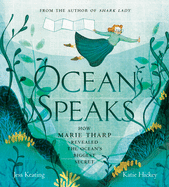 At a time when girls weren't supposed to love science, curious young Marie Tharp found a way to follow her dreams and make significant geological contributions.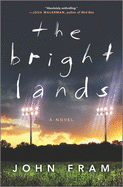 In this fresh thriller, the protagonist returns from New York City to his homophobic hometown in Texas to help his younger brother and ends up fighting layers of secrets and malevolence behind decades of violence.
Review by Subjects:
Fiction ⋅ Mystery & Thriller ⋅ Romance ⋅ Biography & Memoir ⋅ Children's & Young Adult

News
Frederick Douglass and Better Monuments
"Found: A letter from Frederick Douglass, about the need for better monuments." (via Atlas Obscura)
---
Apron, for example. Merriam-Webster looked up "9 words formed by mistakes."
---
"Summer reading is for adults, too," the New York Public Library noted.
---
"The risky journey that saved one of China's greatest literary treasures" was retraced by Time.
---
Pop quiz: "Can you match the fairy tale with its Spanish translation?" Mental Floss challenged.

Great Reads
Rediscover: Rise of the Warrior Cop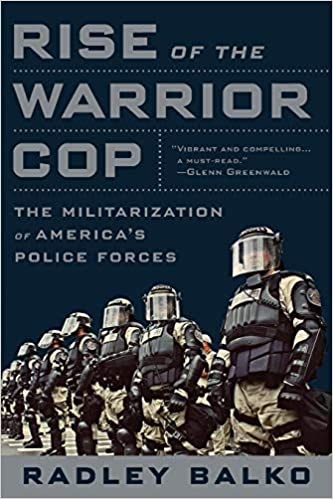 Recent protests against the murder of George Floyd and countless other unarmed black people by cops across the United States have renewed interest in a grim aspect of modern law enforcement: the militarization of police departments. Images of armored vehicles and officers wielding assault rifles in Ferguson, Mo., after the death of Michael Brown in 2014 sparked national outrage. A year prior to that, journalist Radley Balko released Rise of the Warrior Cop: The Militarization of America's Police Forces, which argues that the War on Drugs began a period of rapid expansion in police power with a corresponding decline in accountability. Balko traces the origins of policing to the ancient world, through the Middle Ages and into Colonial America. He interprets the Third Amendment, which forbids quartering soldiers in private homes, as prohibiting the military from engaging in domestic law enforcement (as later codified in the 1878 Posse Comitatus Act). Balko (also co-author of The Cadaver King and the Country Dentist: A True Story of Injustice in the American South) shows which policies led to the current state of police as occupying force, of the us-versus-them mentality that has resulted in rubber bullets fired at faces and chemical weapons deployed against peaceful protesters. Rise of the Warrior Cop is available in paperback from PublicAffairs ($17.99). --Tobias Mutter

The Writer's Life
Susan Wiggs: The Bookshop, Purveyor of Dreams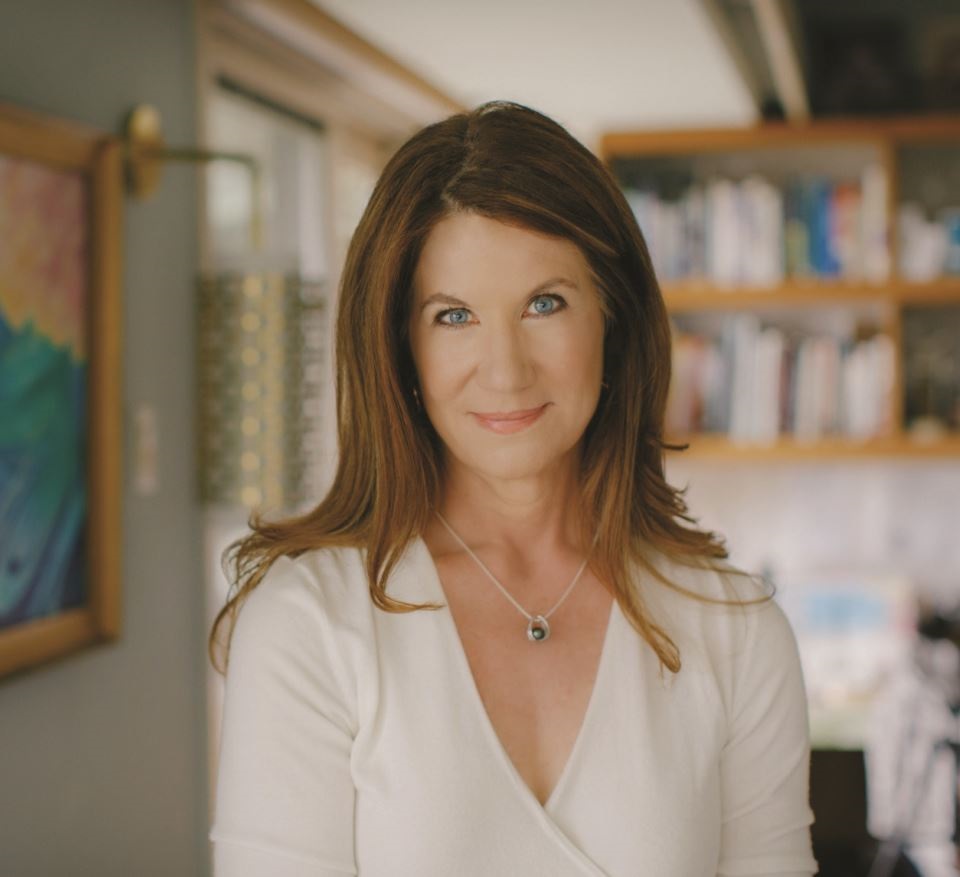 photo: Yvonne Wong
In The Lost and Found Bookshop (Morrow, $27.99, reviewed below), Susan Wiggs explores the perils of owning a San Francisco bookstore. When a family tragedy forces marketing expert Natalie Harper to become the caretaker for the grandfather she adores, the family bookshop and the historical building that houses them both, she learns there's more to life than pursuing financial security. Wiggs lives on a Pacific Northwest island with her family.
Your heroine's journey from a practical yet dull existence to conquering a riskier but more fulfilling life drives this story. Did you choose this trajectory or did her character organically evolve as the story unfolded?
Yes, and yes! It's possible for both to be the case. I always start with a character facing a moment of profound change, either one that's thrust on her, or something she chooses. As readers will see from the prologue, Natalie definitely didn't choose this overwhelming life change.
And, then, if I did my job right, the character takes on a life of her own, and her evolution through the story is as moving and human as the story of a real person. Natalie was very real to me, and compelling to write about.
Could the story have been set elsewhere? Was there something about the San Francisco area that you felt was intrinsic to the story?
Again, yes and yes. On the one hand, I wanted to write about an independent bookstore in America, and you're right--it could have been anywhere, because there is no place in America that doesn't need a bookstore.
On the other hand, San Francisco was the only possible choice for me because of the secrets from the past, the ones that unfold as Natalie finds family artifacts hidden in the ancient building.
Which came first, the plot's fascinating historical details or the contemporary story? Might there be a historical novel in your writing future?
I was intrigued to learn that so many of the soldiers of the Spanish American War were deployed to the Philippines from San Francisco, and when they left, they sometimes left things behind, hidden away in the walls and basements of saloons.
I wove these details into her family history, and as I did so, the entire backstory emerged, fully formed. The story was fascinating to me, and so is that time period. So, yes, I can definitely see myself writing an entire novel set in the past.
Deepening the connection between Peach and Natalie through their mutual love of books contributes to the novel's lovely theme of books and booksellers. Have you always wanted to write a novel about a bookshop?
Always. Running a bookstore has been a fond fantasy of mine for a long time. Unfortunately, I don't have the skill set to do it in the real world, so Natalie is my avatar, creating a wonderful emporium that attracts readers (and converts nonreaders) from all over.
I love meeting people like Peach, unlikely readers who turn out to be amazingly well-read and intriguing.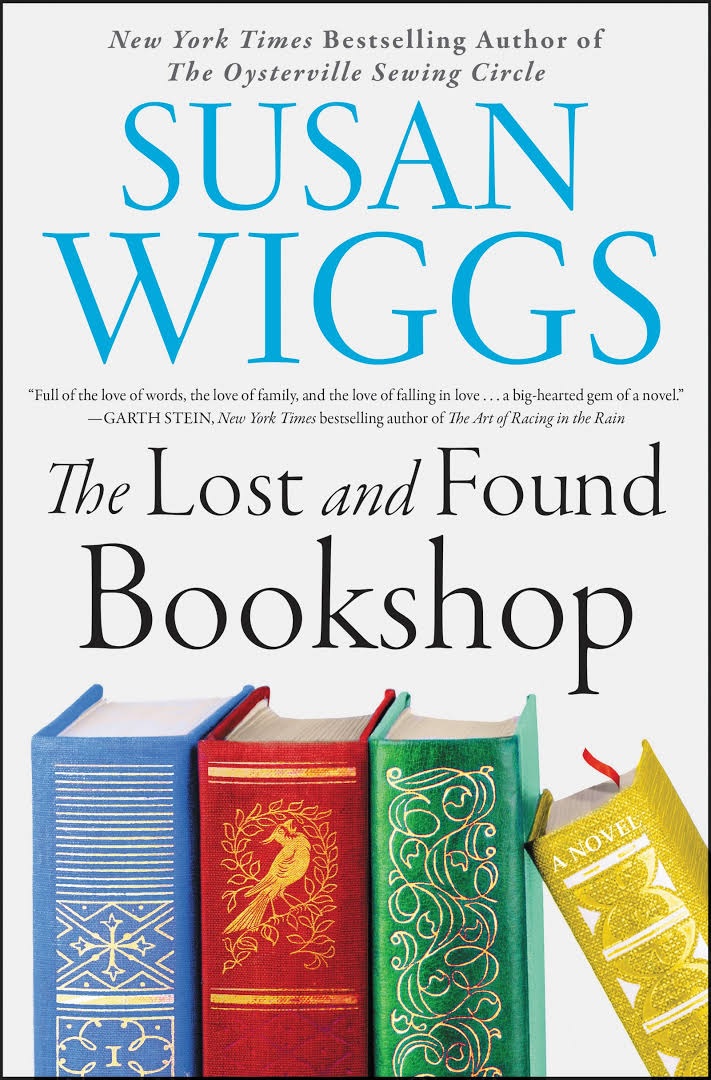 Natalie cherishes her grandfather, and her concern for his age-connected medical problems is compelling. Can you tell us how you developed his character and their relationship?
This is probably the most personal aspect of the novel for me. I've been looking after my aging parents here in my town. My dad passed away with Parkinson's, and my mom, nearly 90, has numerous health issues, including early stage dementia.
To be honest, I've learned more from caring for my parents than any research has taught me, yet at the same time, books have been a source of knowledge and inspiration, and comfort me. As I watch her struggle with the simplest of everyday tasks, I connect with her reality. Sometimes just sitting on my patio, enjoying a cup of coffee while gazing at Puget Sound and Mount Rainier, is enough. The "garden" scenes in The Lost and Found Bookshop were definitely inspired by moments like this.
What's your writing process?
My writing habits were set before I could even read or write! Really. As a toddler, I used to scribble on paper and tell my mother, "Now, write this down..." And bless her, she did, and even saved some samples of my work. I was always desperate to get the story in my head onto paper.
Inspired by Harriet the Spy (one of my most influential books), I got in the habit of carrying a notebook wherever I went, so that's probably the root of my notebook obsession. As a schoolgirl in Europe, I became devoted to Clairefontaine notebooks, with ultra smooth paper and grid rule. And finally, as a leftie, I discovered one kind of fountain pen ink that dries instantly (so my sleeve doesn't get ruined as I drag my hand across the page), so I use turquoise Skrip ink.
It's quirky, but it works for me. Anne Tyler once said that writing by hand is like "knitting a book," an apt phrase for this!
As I move through my writing day, Barkis the doberman and Lenny the chihuahua are my shadows. They follow me around to all my favorite writing spots--a comfy chair by the fire in winter, the sunny patio in the summer, or the secluded loft of my husband's design atelier, which is where I go to escape the distractions of everyday life.
Every writer I know struggles with distraction. We love our stories, but there always seems to be something pulling us away from our work. It's a constant push-pull. Right now, I'm desperate to get back to reading Glendon Doyle's Untamed, but I need to get back to my work-in-progress!
Is there anything else you would like to share with readers?
My first novel was published in 1987. That's astonishing to me, when I realize writing has been such an enduring force in my life. How have I been able to build this career? This life?
The answer is in The Lost and Found Bookshop. The booksellers--the purveyors of dream--have brought my books to readers, year after year. I'm profoundly grateful for that.
What's next? American Princess, coming in 2021. It's the story of an overprivileged woman discovering that her privilege is actually a prison, and it takes a radical change in her life to put her on the right path. --Lois Faye Dyer, writer and reviewer

Book Reviews
Fiction

William Morrow, $27.99, hardcover, 368p., 9780062914095
Farrar, Straus and Giroux, $26, hardcover, 256p., 9780374140380
Mystery & Thriller

Hanover Square Press, $27.99, hardcover, 480p., 9781335836625
Forge, $26.99, hardcover, 304p., 9781250297693
Minotaur Books, $27.99, hardcover, 320p., 9781250235077
Romance
Dial Press, $17, paperback, 432p., 9780525510444
Sourcebooks Casablanca, $14.99, paperback, 432p., 9781728206141
Avon, $7.99, mass market paperbound, 384p., 9780062692085
Avon, $7.99, mass market paperbound, 384p., 9780062906854
Biography & Memoir
Bloomsbury, $26, hardcover, 224p., 9781635575149
Children's & Young Adult

Tundra Books, $17.99, hardcover, 34p., ages 4-8, 9780735265080
Random House Books for Young Readers, $7.99, paperback, 224p., ages 8-12, 9780593120316
Bloomsbury YA, $18.99, hardcover, 400p., ages 12-up, 9781547603879
---