From the Shelf
A Literary Pride Parade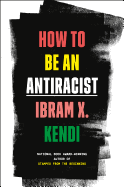 Pride celebrations look a little different this year; Covid-19 has resulted in the cancellation of most Pride parades, and the murder of George Floyd has led to protests across the world in the name of Black lives and racial equality. The push for equality for the LGBTQ+ community has been, and continues to be, intertwined with the push for racial equity (look at the activists who led the Stonewall uprising in 1969). So while you wait for your backorder of Ibram X. Kendi's How to Be an Anti-Racist to arrive, why not consider marking both movements with a book by one of these Black LGBTQ+ authors?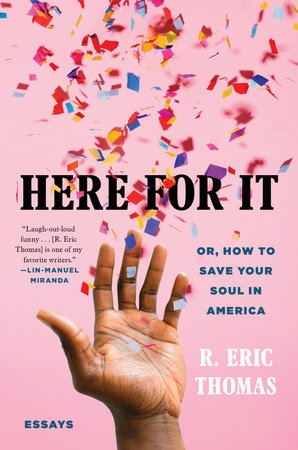 R. Eric Thomas (the columnist behind the popular "Eric Reads the News" on Elle.com) uses his charming sense of humor in Here for It: Or, How to Save Your Soul in America (Ballantine, $26), his first collection of essays, to explore his life as a gay, Black, Christian man and what it means to be different--and to be one's truest self. If you need a good laugh and also want to examine the very real, very large issues facing our world today (racism, pride, religion, and mental health, to name a few), look no further than Thomas's excellent collection.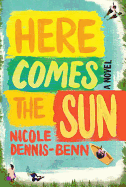 If fiction is more your speed, Nicole Dennis-Benn's novels are both incredible. In Here Comes the Sun (Liveright, $15.95), a Jamaican woman buckles under the pressures of caring for her younger sister, satisfying her mother, and exploring her sexuality; in Patsy, Dennis-Benn peels back the layers of motherhood in the story of a Jamaican immigrant living in New York--without her daughter.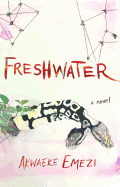 Up next for me is Akwaeke Emezi's Freshwater (Grove, $16), which has been highly praised by many literary outlets (including this one); our reviewer called it a "riveting and peculiar variation on coming of age."

In this Issue...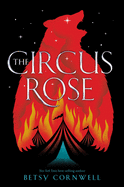 This imaginative and strange young adult fantasy is a queer reimagining of "Snow White and Rose Red" that takes place in a magical circus.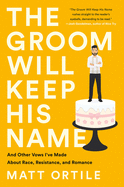 A whip-smart essay collection explores the intersection of race, sexuality and identity through the lens of one queer immigrant's personal history.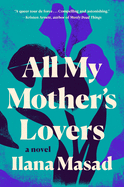 On a series of emotional road trips, a young queer woman tries to understand her absent, disapproving mother after her sudden death.
Review by Subjects:
Fiction ⋅ Romance ⋅ Biography & Memoir ⋅ Performing Arts ⋅ Children's & Young Adult

Book Candy
Books About Remaking the Future
Just in time: author Peter F. Hamilton picked his "top 10 books about remaking the future" for the Guardian.
---
Martin Amis "explains his method for writing great sentences." (via Open Culture).
---
"A new archive digitizes more than a century of Black American funeral programs." (via Atlas Obscura)
---
"Five tips for raising a reader" were offered by the New York Public Library.
---
"This incredibly detailed Sino-Tibetan book was printed more than 40 years before the Gutenberg Bible," Colossal reported.
---
Artist Alexis Arnold "has created a fascinating project in which she crystallizes books of all types and sizes so that they appear to be solidifying and rearranging atoms." (via Laughing Squid)

Great Reads
Rediscover: Carlos Ruiz Zafón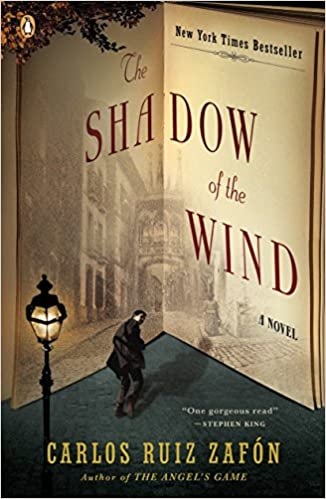 Carlos Ruiz Zafón, whose novel The Shadow of the Wind "became one of the best-selling Spanish books of all time," died June 19, the New York Times reported. He was 55. Published in 2001, The Shadow of the Wind was translated into dozens of languages and has sold more than 15 million copies worldwide. Miguel de Cervantes's Don Quixote is the only Spanish novel that has sold more copies, according to his publisher, Planeta. Ruiz Zafón's debut novel, The Prince of Mist (1993), was written for a teenage audience and won him the first of many literary awards. The Shadow of the Wind was the first title in a four-part project called "The Cemetery of Forgotten Books," which also included The Angel's Game (2008), The Prisoner of Heaven (2011) and The Labyrinth of Spirits (2017).

Ruiz Zafón's literary agent, Antonia Kerrigan, recalled her first impressions of The Shadow of the Wind: "Carlos had been very successful with his young-adult books, and he had no real need to switch to an adult novel. But authors sometimes want to enlarge their vision of the world, and he clearly felt the time had come for him to do just that." Prime Minister Pedro Sánchez of Spain paid homage on Twitter to Ruiz Zafón, describing him as "one of the most read and admired Spanish authors worldwide," adding: "Thank you for letting us travel through your stories." The Shadow of the Wind was last published in 2005 by Penguin Books ($18).

The Writer's Life
Alex Sanchez and L.C. Rosen: Coming Out, Superpowers and Camp
L.C. Rosen, aka Lev Rosen, writes books for people of all ages, most recently Depth, Jack of Hearts (and other parts) and Camp, available now from Little, Brown Books for Young Readers. Rosen lives in New York City with his husband and a very small cat.
Alex Sanchez has published eight novels, including an American Library Association Best Book for Young Adults Rainbow Boys; the Lambda Award-winning So Hard to Say; and the reimagined DC Aqualad origin story graphic novel, You Brought Me the Ocean (reviewed below). An immigrant from Mexico, Sanchez received his master's in guidance and counseling and worked for many years as a youth and family counselor. Now, when not writing, he tours the country talking with teens, librarians and educators about books, diversity and acceptance. Sanchez lives in Penfield, N.Y..
Here, Sanchez and Rosen discuss coming out, Rock Hudson and writing sex-positive works for teens.
L.C. Rosen: Hi Alex! It's so wonderful to talk to you. I recently finished You Brought Me the Ocean, an origin/coming-out story for DC's Jake Hyde, aka Aqualad. I feel like the idea of "coming out" as a hero has been a metaphor queer people have seen forever in comics, so I really loved the way you took both coming out as powered and coming out as queer and twisted those together to create reflections of each other. Did you want the two kinds of coming out to bounce off each other?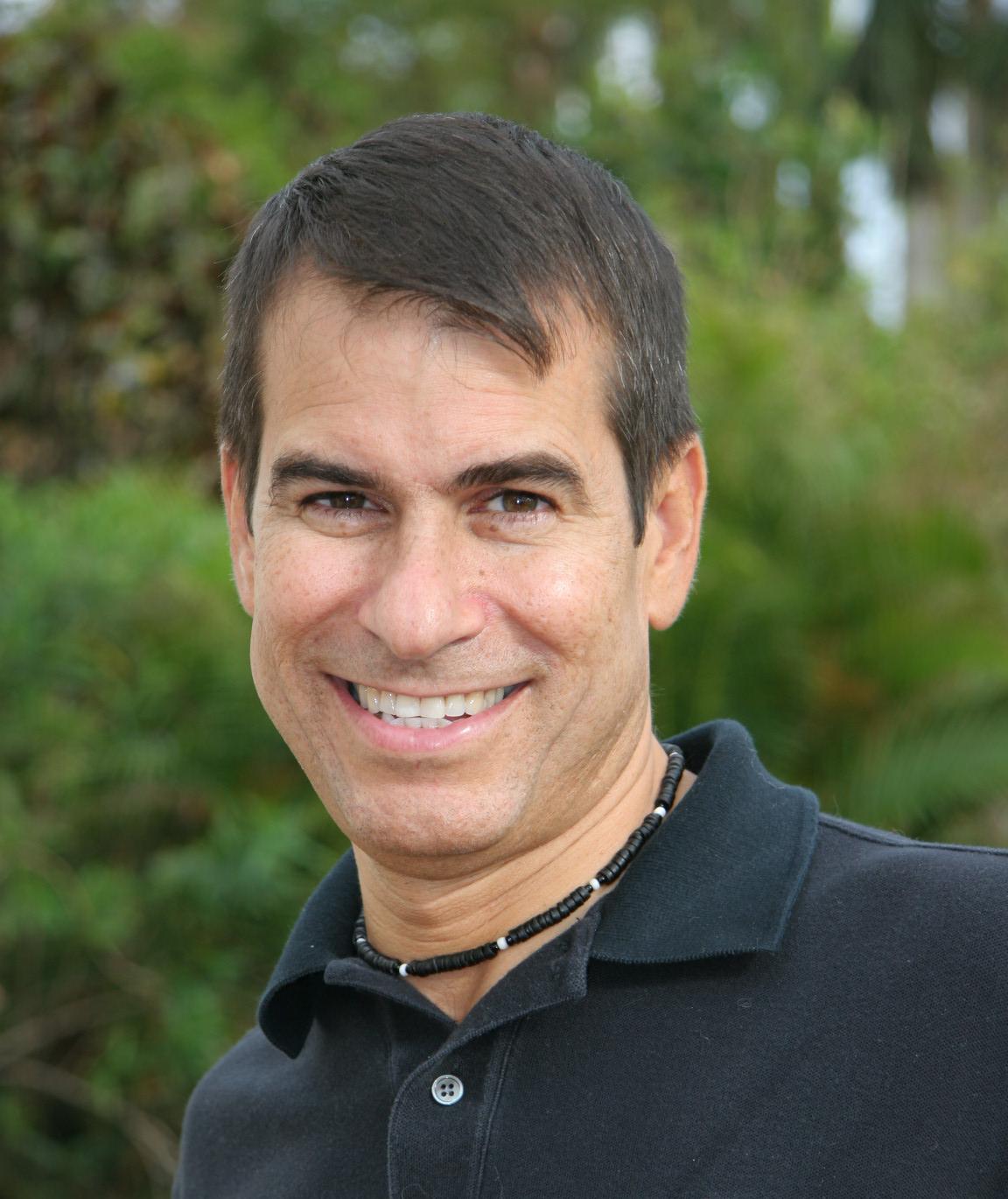 Alex Sanchez
(photo: Bill Hitz)
Alex Sanchez: When DC asked me to pitch an initial idea, they specifically asked for a story that included queer teen sexuality. So it made sense from the get-go to have the twin story lines of coming out as gay and as super-powered bounce off each other. The fun in the writing was to see how those two plot/character arcs could intersect and resonate with each other.
I loved Camp and I'll ask the question that I'm sure you'll get asked a lot. Camp takes place at a camp for queer kids. Your description of characters and events are so vivid that I felt I was right there in Camp Outland. (Love the name.) Did you attend a camp like that? How did you do your research?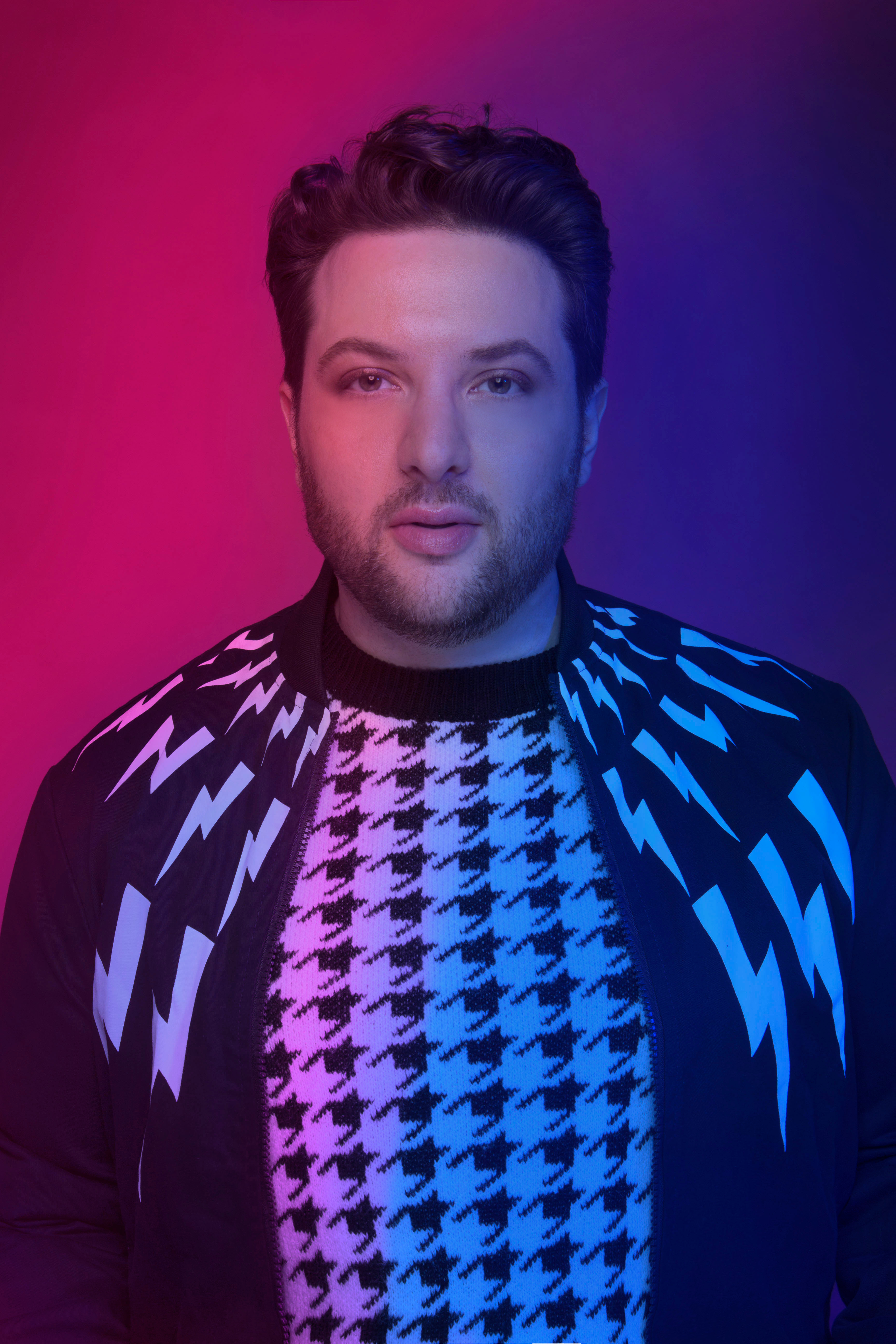 L.C. Rosen
(photo: Rachael Shane)
Rosen: I did go to a summer camp, yes, but not a queer one, sadly. I went to a Jewish summer camp for many, many years, and later worked as a camp counselor there. Physically, a lot of the layout of Camp Outland is modeled on that camp. There was a drama cabin at my camp, but it wasn't nearly as extensive or intense a drama program as it is in Camp. That all comes from my years as a theater kid.
The people are all from my imagination, and the set-up--femme theater kid Randy remaking himself as butch jock Del to win the heart of Masc4Masc Hudson--is all from old Rock Hudson/Doris Day movies. That was the original idea. I wanted a vintage-feeling screwball sex comedy but for contemporary queer teens. So instead of a battle of the sexes, I did a sort of battle of the gender presentations. But then, who are we really, when it's so easy to pretend to be someone else? The title has multiple meanings: summer camp, camp in the sense of drag queens and also camp in the sense that playing butch is a form of camp, too.
You set up these mentors in both of the plots I talked about--coming out as powered and coming out as queer--Kenny, the out gay kid, who sort of talks Jake through coming out, and Jake's mother, who holds the secrets to his past and his powers. But while Kenny is honest and tries to guide Jake in many ways, Jake's mother is hiding things from him. Was that a specific choice, to show the difference between the mentorship of the queer community vs. the way the straight community often tries to hide things from us or doesn't have the answers? Were you intentionally playing with that?
Sanchez: Wow, I didn't realize any of that about different types of mentorship. But one of the things I love about writing is when readers find things I didn't consciously think about in my characters. So now that I think about it, there is a whole lot of mentoring going on all through the story! And although I didn't think in terms of different mentoring styles when I was writing, I did try to portray a variety of adult personalities. One of the things I had a lot of fun playing with is the reaction of Jake's mom when he comes out to her about his sexuality, as opposed to how protective she is in almost every other aspect of his life.
Another question for you. I loved how romantic, sexy and sex-positive Camp is. Your honesty and sensuality were so genuine and refreshing. I think your book will give a lot of teens positive models for how to healthily connect their emotions and sexuality. Did you consciously set out to write the book that way or is that just how it came out?
Rosen: Well, after Jack of Hearts (and other parts), my last book, which is like a queer sex-ed thriller and features a guide to sex, I sort of felt like I had to at least keep some sexiness in the pages. Hilariously, the sex scene was originally MUCH more intense, but my editors had me scale it back. What I really wanted, though, was a sex scene which modeled a healthy sexual encounter, while still being funny: lube slipping all over the place, ticklish spots, the virgin confused about what comes next and how they overcome that with communication. So much of the book is about communication--what you want, who you are, what you want other people to be and why. The campers talk about butch/femme stuff, about what straight society expects of them and about how that affects what they expect from each other. Of course, that had to go over into the sex, too. And the romance is about communication, sure, but it's also about kissing and making out and all the fantasies Randy has been harboring for years and now can finally unleash when he gets his dream guy. It's about what the cost of that is, and why the cost is there at all.
I really loved You Brought Me the Ocean and I know readers will connect with it. Thanks so much for talking with me!
Sanchez: My pleasure, Lev. Thank you, and thanks for writing Camp and sharing it with the world. I know it's going to touch a lot of lives.

Book Reviews
Fiction

Dutton, $27, hardcover, 336p., 9781524745974
Transit Books, $15.95, paperback, 150p., 9781945492341
Amethyst Editions/Feminist Press, $17.95, paperback, 240p., 9781936932757
Knopf, $26.95, hardcover, 288p., 9780525656784
Hanover Square Press, $27.99, hardcover, 304p., 9781335013934
Romance
Berkley, $16, paperback, 336p., 9780593102527
Biography & Memoir

Bold Type Books, $16.99, paperback, 336p., 9781541762794
Viking, $27, hardcover, 320p., 9780525561309
Performing Arts
Penguin Books, $17, paperback, 352p., 9780143133506
Children's & Young Adult

Clarion, $17.99, hardcover, 288p., ages 12-up, 9781328639509
DC Comics, $16.99, paperback, 208p., ages 12-up, 9781401290818
HarperTeen, $17.99, hardcover, 368p., ages 13-up, 9780062957115
---