From the Shelf
Bloomsday Thoughts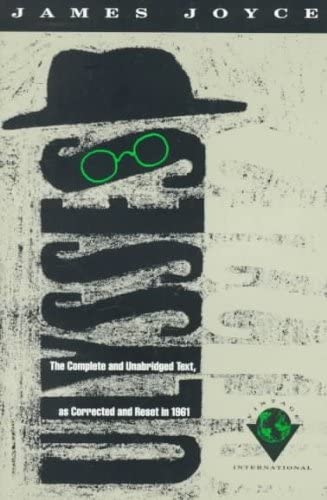 "Stately, plump Buck Mulligan came from the stairhead, bearing a bowl of lather on which a razor and mirror lay crossed." The opening of James Joyce's Ulysses (Vintage, $22) would normally be read aloud all over the world today, June 16: at New York City's Symphony Space, on walking tours in Dublin, on Delancey Place in Philadelphia, just steps from the Rosenbach Museum, where Joyce's original manuscript resides. The Rosenbach may offer the closest approximation during shelter-in-place: they've been hosting a series of readings on YouTube called Ulysses Every Day.
Today is affectionately called Bloomsday, to commemorate June 16, 1904, when readers follow Ulysses hero Leopold Bloom all day through the streets of Dublin. The story began as an entry in Joyce's Dubliners (Penguin Classics, $11)--best known for "The Dead," also the subject of John Huston's final film, starring daughter Anjelica Huston--but quickly outgrew the collection; Ulysses weighs in at nearly 600 pages. Stephen Dedalus appears as a supporting player, after his starring role in Joyce's A Portrait of the Artist as a Young Man (Penguin Classics, $18).
Christophe Cerf, son of Bennett Cerf (founder of Random House), once told me that of all the things his father had done in his career, he was proudest of bringing Ulysses to the United States--through no small effort!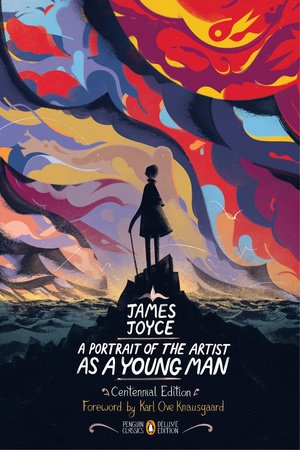 It was first published in its entirety by Sylvia Beach, owner of Shakespeare and Company bookstore in Paris, the destination of expat writers such as Joyce, Ernest Hemingway, T.S. Eliot and Gertrude Stein. Beach was once a resident of Princeton, N.J., and her logbooks of her lending library are now archived at Princeton University: "In 1941, she preemptively closed Shakespeare and Company after refusing to sell her last copy of Joyce's Finnegans Wake to a Nazi officer."
Independent bookstores have long shaped the way we view the world. Happy Bloomsday! --Jennifer M. Brown

In this Issue...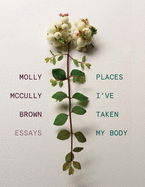 An accomplished young woman turns introspective as she writes about her life with cerebral palsy in this evocative and captivating essay collection.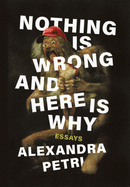 Readers who've wondered if the Onion is still fiction will enjoy this collection of satirical essays highlighting the absurdity and cruelty of modern politics.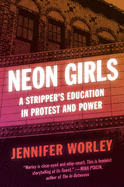 A former stripper at an iconic San Francisco peep show elucidates how feminist anarchy and empowerment underlie the stigmatized sex industry.
Review by Subjects:
Fiction ⋅ Mystery & Thriller ⋅ Biography & Memoir ⋅ Business & Economics ⋅ Social Science ⋅ Humor ⋅ Children's & Young Adult

Book Candy
Racism: A New Dictionary Definition
Merriam-Webster will revise its definition of racism after 22-year-old Drake University graduate Kennedy Mitchum's campaign to update the definition, the Guardian reported.
---
"Five books from the 19th century that will help you understand modern America better" were recommended by the Conversation.
---
Gamesmanship: Atlas Obscura explored the "utilitarian pleasures of playing board games by yourself." And Entertainment Weekly reported that Game of Thrones stars "will reunite to play Dungeons & Dragons."
---
Open Culture featured "documentary portraits of Allen Ginsberg, John Ashbery, William Carlos Williams, Anne Sexton & other American poets (1965)."
---
Russia Beyond toured "8 most beautiful Russian libraries."

Great Reads
Rediscover: James Harvey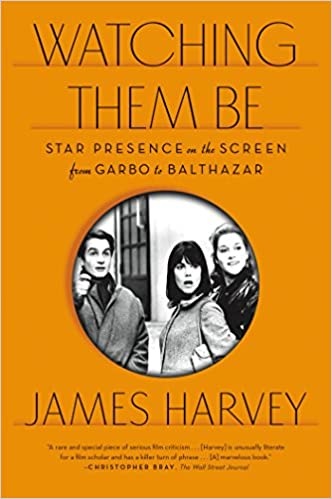 James Harvey, whose "meticulous, capacious books on silver-screen love, romantic comedy and the mysteries of star quality are required reading for cinephiles," died May 15, the New York Times reported. He was 90. Harvey "wasn't a popular film critic with a cozy berth at a major publication, or an academic theorist presiding over a formidable film studies department," but his three books were each "more than a decade in the making and meticulously yet gorgeously written." His first title, Romantic Comedy in Hollywood: From Lubitsch to Sturges (1987), made his reputation. The book was a celebration and analysis of what Harvey called "Hollywood's essential genius," the screwball comedy.
On NPR in 2008, novelist Anthony Giardina called Harvey "the Samuel Johnson of film writing," and said Movie Love in the Fifties (2001) was the best film book he had ever read. Harvey's third book, Watching Them Be: Star Presence on the Screen From Garbo to Balthazar (2014), "examined the ineffable, transcendent qualities of leading movie actors," the Times wrote. Foster Hirsch, a film historian at Brooklyn College, said, "Even if you thought you knew a film, he taught you something more about it." Watching Them Be: Star Presence on the Screen from Garbo to Balthazar is available in paperback from Farrar, Straus and Giroux ($18).

The Writer's Life
Reading with... Tom Gauld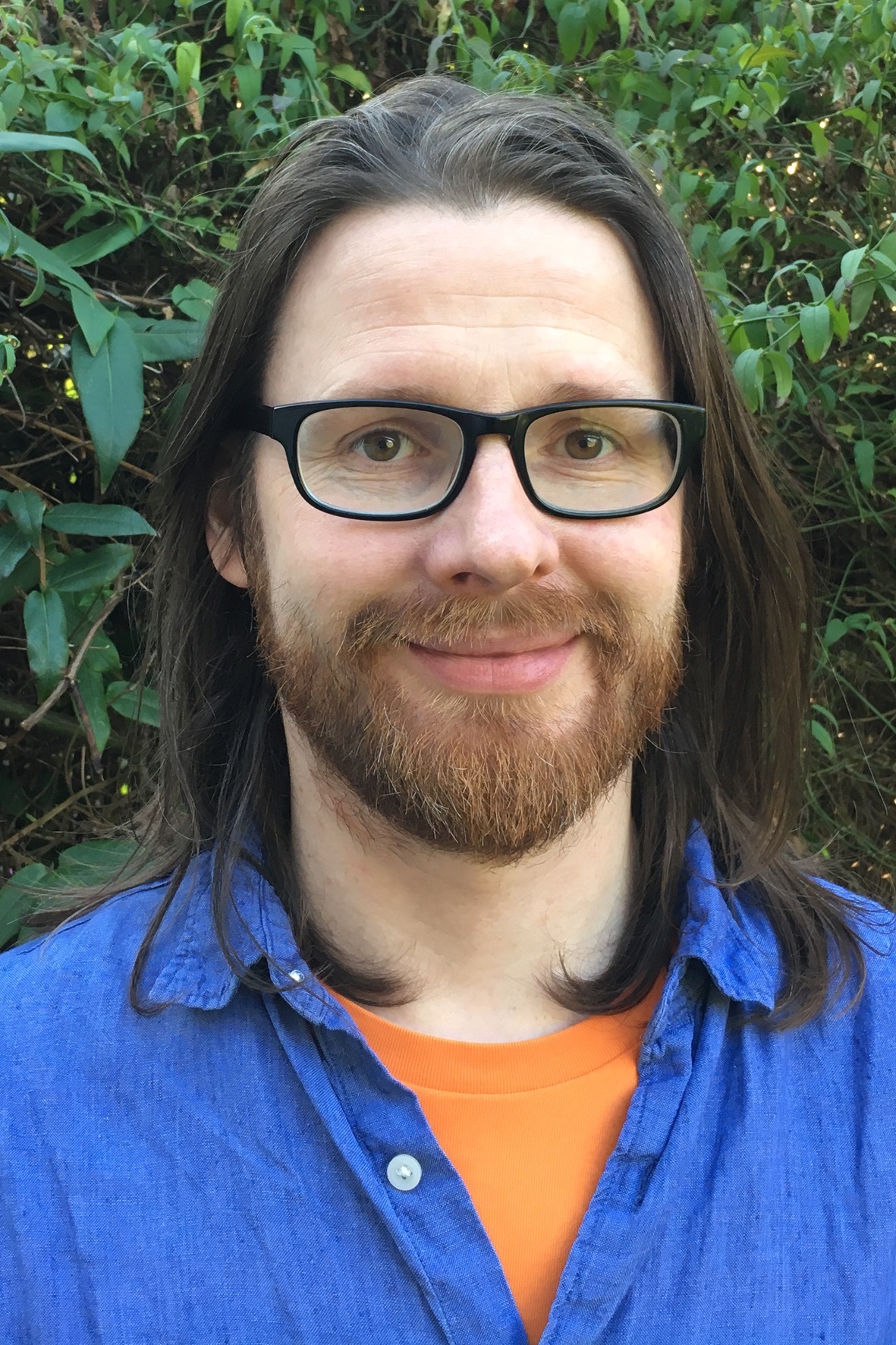 photo: Jo Taylor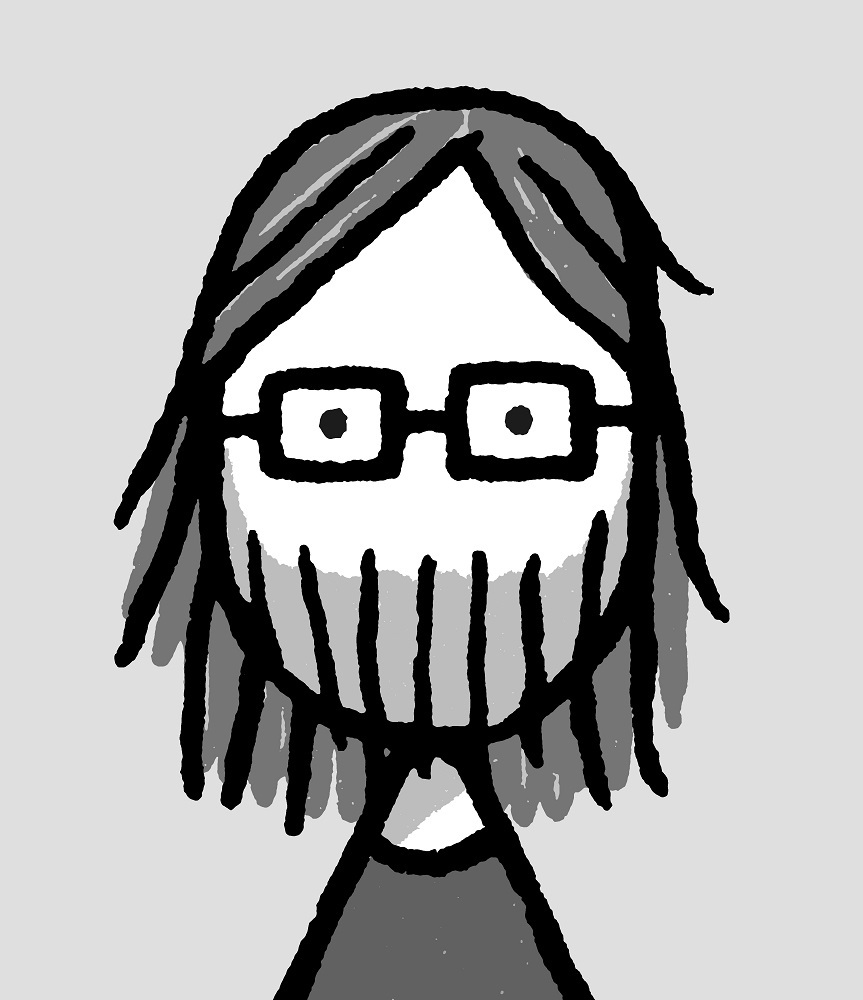 Tom Gauld is a cartoonist and illustrator. He does weekly comic strips for the Guardian and New Scientist, and his comics have been published in the New York Times, the Believer and on the cover of the New Yorker. He's also designed many book covers. Gauld's previous books include the collections Baking with Kafka and You're All Just Jealous of My Jetpack as well as the graphic novels Goliath and Mooncop. Gauld lives and works in London. His new collection, Department of Mind-Blowing Theories, was recently published by Drawn & Quarterly.
On your nightstand now:
I've just finished The Hydrogen Sonata by Iain M. Banks. With the world in such a difficult place right now, it's been very nice to escape into a completely different universe of spaceships and new planets. I've also been reading Angela Carter's book of fairy tales The Bloody Chamber, which is exquisitely dark and beautifully written.
Favorite book when you were a child:
I loved The Hobbit when I was a boy. The story enchanted me, but I especially loved all the extras: the cover, the map, the illustrations, the passages written in runes. I'm still a sucker for a book with a map at the front.
Your top five authors:
It's an impossible choice really, but today I shall plump for: Kurt Vonnegut, P.G. Wodehouse, Hilary Mantel, Chris Ware, Anthony Powell.
Book you've faked reading:
In my job making literary cartoons for the Guardian, I made at least three cartoons about Jane Austen's books, despite never having read a word of her writing. I'd riff off the idea of a Jane Austen novel that most of us have. But I began to feel guilty and decided to read Pride and Prejudice, which turned out to be brilliant and won me over to her work completely. I still occasionally make cartoons referencing Joyce's Ulysses, but I haven't read that either.
Book you're an evangelist for:
There's an underrated comic book called I Killed Adolf Hitler by the brilliant cartoonist Jason. It seems like it's going to be a silly, pulpy, action story but unexpectedly turns into an understated meditation on passing time.
Book you've bought for the cover:
I got into reading McSweeney's because I was attracted by the eccentric design of the books as objects, which looked like nothing else in bookshops at the time. I bought every issue and discovered some great writing in it.
I've possibly more often done the opposite: not buying a book because of an unattractive cover, or because it's an unnecessarily huge, ugly hardback.
Book you hid from your parents:
My parents were very encouraging and open about all reading, so I don't think I actually had to hide anything. They used to take us to the local library every week, and my brother and I were left to choose whatever we wanted. I do remember discovering J.G. Ballard's books there and thinking I was reading something transgressive.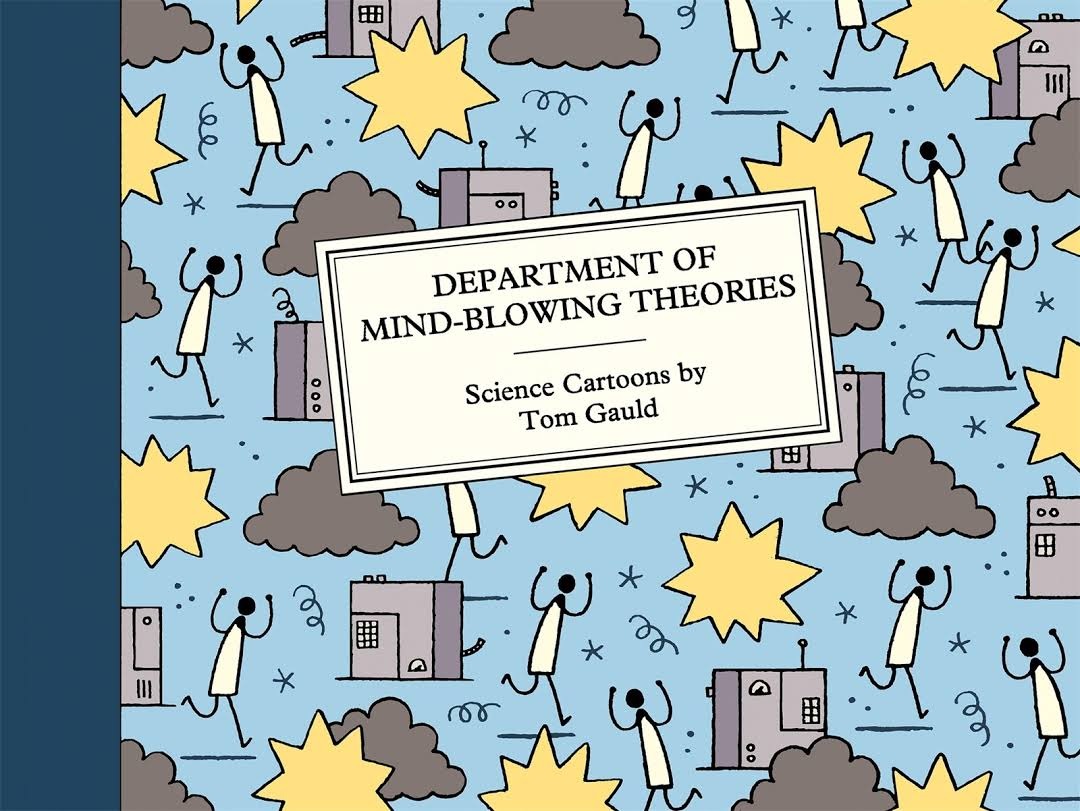 Book that changed your life:
Around the same time, in the same library, I chanced upon Slapstick by Kurt Vonnegut. I'd never heard anything about him and was probably attracted by the cover and the fact that he's done some charmingly crude illustrations and diagrams throughout the book. Slapstick taught me that funny and thoughtful aren't opposites and books for adults don't have to be hard work to read.
Favorite line from a book:
Kurt Vonnegut has lots of great lines, but what sticks with me most are three paragraphs in Slaughterhouse-Five where the protagonist sees a war movie in reverse. It's simple, almost joke-like conceit, but Vonnegut makes it beautiful, strange and sad. I've been trying to pick a line from it to quote here, but nothing really works when separated from the whole, which is perhaps a sign of its greatness. You can find it online pretty easily and I'm always telling people to look it up. The rest of the book's not bad either.
Five books you'll never part with:
I love books, but I'm not a fetishist about first editions. Though I made an exception for The Vinegar Works by Edward Gorey. It collects three of his best illustrated books in a beautifully designed slipcase. I've been inspired by Gorey's work since I first discovered it at college, so I'd have to keep these. I'd also like to hold on to The Inheritors by William Golding and Teratoid Heights by Mat Brinkman.
Book you most want to read again for the first time:
I've read P.G. Wodehouse's Jeeves books many times, but it would be wonderful to do it again for the first time. The joyfully playful language and generous warmth of his stories always improves my mood.

Book Reviews
Fiction
Hub City Press, $16.95, paperback, 9781938235665
Penguin Classics, $15, paperback, 128p., 9780143134404
Riverhead Books, $27, hardcover, 288p., 9780593086520
Berkley, $16, paperback, 352p., 9780451491893
Open Letter, $15.95, paperback, 243p., 9781948830171
Mystery & Thriller
Del Rey, $28, hardcover, 304p., 9781984826787
Biography & Memoir

Persea, $24.95, hardcover, 9780892555130
Business & Economics
Stone Bridge Press, $45, hardcover, 296p., 9781611720600
Social Science

Harper Perennial, $17.99, paperback, 272p., 9780062971326
Humor

W.W. Norton, $25.95, hardcover, 240p., 9781324006459
Children's & Young Adult
Candlewick Press, $16.99, hardcover, 40p., ages 3-7, 9781536201987
Schwartz & Wade, $17.99, hardcover, 40p., ages 4-8, 9780525581130
---