From the Shelf
Road Trips Become Read Trips
Since my car has been getting three months to the gallon for most of 2020, road trips have become read trips. I'm not alone. Even the legendary 24 Hours of Le Mans race (think the Ford v Ferrari movie) will be run this weekend as an e-sports event, with each team featuring a mix of professional racers and gamers.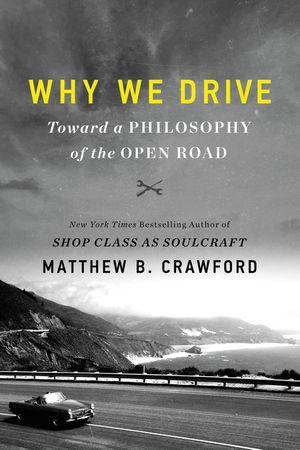 In Why We Drive: Toward a Philosophy of the Open Road (Morrow), Matthew B. Crawford writes that "the road has a dicey quality to it. We usually have a destination in mind, but when we get behind the wheel we expose ourselves to unexpected hazards, as well as unlooked for moments of discovery."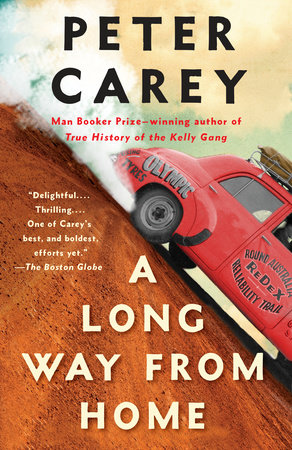 Peter Carey's road trip is intensely multilayered in A Long Way from Home (Vintage International). During the 1950s, Willie Bachuber, a man devoted to maps, takes part in the Redex Trial, a 10,000-mile car race through the unforgiving Australian outback. There he is confronted with equally unforgiving revelations about his personal and cultural history that no map could chart.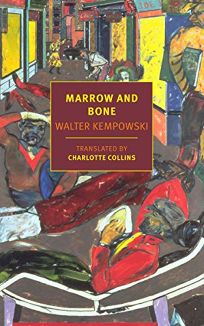 A West German journalist is hired by a luxury car company to travel through the Polish People's Republic in the late 1980s in Marrow and Bone by Walter Kempowski, translated by Charlotte Collins (NYRB Classics). Then it gets complicated: "All they were really meant to be doing was test-driving the new V8s; what did that have to do with Hitler's bunker?"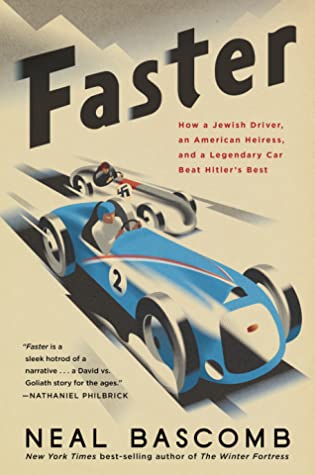 In the prologue to Faster: How a Jewish Driver, an American Heiress, and a Legendary Car Beat Hitler's Best (Houghton Mifflin Harcourt), Neal Bascomb writes: "The tale of René Dreyfus, his odd little Delahaye race car, and their champion Lucy Schell was one of the stories that Hitler would have liked struck from the books. This is its telling."
Crawford observes: "When you are leaned into a blind curve on a two-lane country road on a motorcycle, it becomes very clear that the road is a place of mutual trust." That goes for road trips and read trips. --Robert Gray

In this Issue...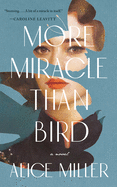 This historic, literary coming-of-age novel tackles the question of what a true love story really is with sensitivity, intelligence and precision.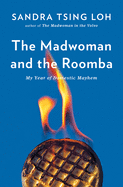 Continuing to chronicle her life with self-deprecating humor and pithy insight, Sandra Tsing Loh falls wholeheartedly into her mid-50s.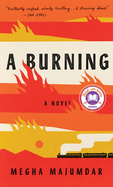 A misunderstood social media post by a young woman in India propels this intense drama about political dysfunction, Bollywood ambitions and the perils of unchecked nationalistic fervor.
Review by Subjects:
Fiction ⋅ Mystery & Thriller ⋅ Biography & Memoir ⋅ Current Events & Issues ⋅ Political Science ⋅ Psychology & Self-Help ⋅ Humor ⋅ Children's & Young Adult

Book Candy
Symbolism: Intentional or Not?
Mental Floss highlighted "famous novelists on symbolism in their work--and whether it was intentional."
---
Quirk Books checked out some "hotel nightmares in movies and books."
---
Merriam-Webster looked up "6 obscure words for messes."
---
Plans have been approved for the U.K.'s first museum celebrating Mary Shelley's Frankenstein, the BBC reported.
---
"Even librarians, we consummate book-lovers, have books we just can't finish," the New York Public Library noted.

Great Reads
Rediscover: Bruce Jay Friedman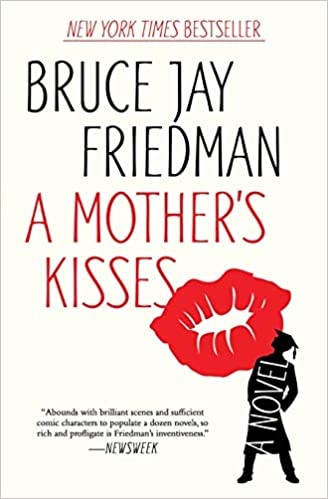 Bruce Jay Friedman, who wrote darkly humorous novels, screenplays and scripts exploring the fears and insecurities of the white middle-class, died last week at age 90. Born and raised in the Bronx, N.Y., Friedman published his first book, Stern, in 1962. His sophomore novel, A Mother's Kisses, about an overbearing Jewish mother taking her son to college, became a bestseller in 1964. His first play, Scuba Duba, premiered in 1967 and was an Off-Broadway hit. In the early 1970s Friedman wrote Steambath, another popular play that was televised in 1973. He published the novels The Dick, about an urban detective, and About Harry Towns, featuring a screenwriter addicted to cocaine and, in the latter half of the decade, he wrote The Lonely Guy's Book of Life, which began as a series of essays and was later adapted for film. Friedman also wrote short stories, and his story "A Change of Plan" became the film The Heartbreak Kid.

From the 1980s on, Friedman focused on movies, writing the screenplay for Stir Crazy, which starred Gene Wilder and Richard Pryor and was directed by Sidney Poitier, and the first draft of the script for Splash, a romantic comedy about an affair between a man and a mermaid that starred Tom Hanks and Daryl Hannah. Friedman is considered an early writer of modern American black humor, alongside his friend Joseph Heller and colleagues Stanley Elkin and Thomas Pynchon. Friedman's most recent book is Lucky Bruce: A Literary Memoir (2011). A Mother's Kisses was last published in 2015 by Open Road Media ($19.99).

The Writer's Life
Reading with... Reverend Dr. William J. Barber II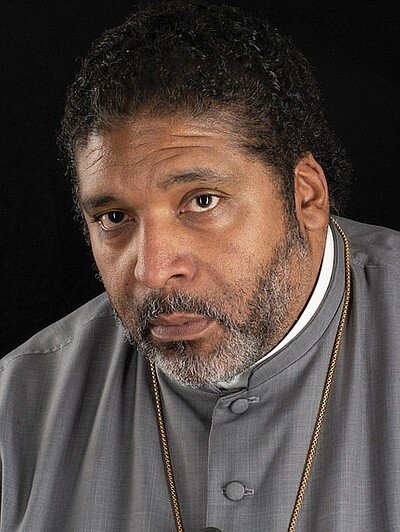 photo: Don Usner
The Reverend Dr. William J. Barber II is the author of We Are Called to Be a Movement (Workman, June 9, 2020), a powerful and poetic sermon demanding an end to poverty in the wealthiest nation in the world. Picking up the unfinished work of the Rev. Dr. Martin Luther King Jr., Barber serves as president of Repairers of the Breach and co-chair of the Poor People's Campaign: A National Call for Moral Revival, uniting poor communities across the country to affect policies and elections at every level of government, and build lasting power for the 140 million poor and low-income people in the United States. On June 20, 2020, The campaign's virtual Poor People's National Assembly and Moral March, with more than 100 organizations, Al Gore, Jane Fonda, Wanda Sykes and others, will focus on the lack of police accountability, voter suppression, poverty and the voices of the poor.
On your nightstand now:
I'm on the road for nine months, crisscrossing the nation to connect with poor and low-wealth people who are building the Poor People's Campaign together. I keep my Bible on the bed stand, and I keep reading the prophets--especially Ezekiel, Isaiah, Jeremiah, Micah and Jesus--alongside a couple of reports on the crisis of poverty: Healing Our Divided Society, edited by Fred Harris and Alan Curtis, and The Souls of Poor Folks, edited by Saurav Sarkar and Shailly Gupta-Barnes.
Favorite book when you were a child:
My father used to ask me to read from Clarence Jordan's Cotton Patch Gospels in church before he preached. I loved the way Jordan, a Greek scholar, translated the Bible's ancient stories into a context and a language that was familiar to me. I also loved James Weldon Johnson's God's Trombones, which trained my ear to believe that words make worlds.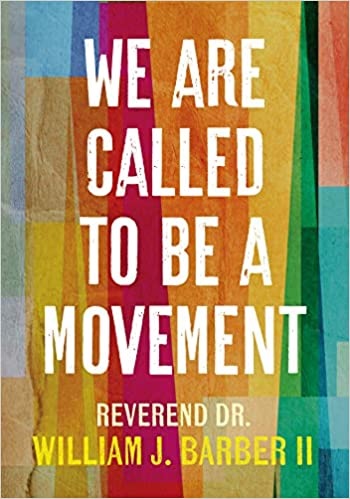 Your top five authors:
Wow, that's hard. On economics, I always read Joseph Stiglitz, who won the Nobel Prize in Economics. His The Cost of Inequality is essential reading. On history, I've got several favorites: John Hope Franklin's From Slavery to Freedom, Kevin Kruse's One Nation Under God, Nancy MacLean's Democracy in Chains and Ibram Kendi's Stamped from the Beginning. In theological and biblical studies, I come back again and again to Howard Thurman, Ched Myers and Renita Weems. But there are so many good ones.
Book you're an evangelist for:
Liz Theoharis, my co-chair of the Poor People's Campaign, has a brilliant book called Always with Us? And Jonathan Wilson-Hartgrove, who is a scribe for our movement, has a book called Revolution of Values that lifts up the moral narrative we think is needed to revive the heart of democracy. A couple of other new books I'm encouraging people to read: Jeff Madrick's Invisible Americans, on child poverty in America, and Katherine Stewart's The Power Worshippers, which exposes the danger of religious nationalism in America today.
Book you never part with:
My father wrote a book on the history of our denomination in North Carolina, and I treasure its wisdom about the nature of moral fusion movements and their capacity to change this nation. I also always keep close to me a copy of Dr. King's Where Do We Go from Here; Roland Rolheiser's Sacred Fire; and Common Prayer: A Liturgy for Ordinary Radicals that offers a prayer for morning, midday and evening each day.
Book that changed your life:
Howard Thurman's Jesus and the Disinherited. I hold in great esteem everything Thurman wrote, but that single book crystalizes the message of Jesus in a way that has defined my life and ministry.
Favorite line from a book:
William Turner, who was my preaching professor in seminary, wrote, "However you describe your spiritual experience--saved, born again, filled with the Spirit--if it does not produce a quarrel with the world then your claim to spirituality is terribly suspect."

Book Reviews
Fiction

Knopf, $25.95, hardcover, 304p., 9780525658696

Tin House Books, $25.95, hardcover, 368p., 9781947793767
Berkley, $26, hardcover, 400p., 9780593199855
New York Review Books, $15.95, paperback, 176p., 9781681374291
Mystery & Thriller
Dutton, $26, hardcover, 336p., 9781524746520
Biography & Memoir

W.W. Norton, $25.95, hardcover, 304p., 9780393249200
Current Events & Issues
HarperOne, $26.99, hardcover, 256p., 9780062941923
Political Science
Riverhead, $26, hardcover, 288p., 9780593188934
Psychology & Self-Help
Shambhala, $16.95, paperback, 192p., 9781611807745
Humor
Hachette Books, $17, hardcover, 208p., 9780306874598
Children's & Young Adult
Putnam, $18.99, hardcover, 384p., ages 12-up, 9781984812018
Little, Brown Books for Young Readers, $17.99, hardcover, 384p., ages 14-up, 9780316537759
Aladdin, $17.99, hardcover, 320p., ages 8-12, 9781534439382
---