From the Shelf
Beauty on Board
We could all use some beauty right now. It's been a long, hard spring. Here are a few gorgeously illustrated board books sure to soothe children and caretakers alike.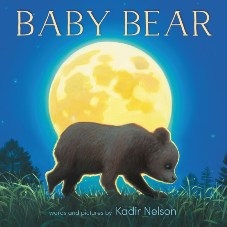 Baby Bear by Kadir Nelson (Balzer + Bray, $7.99) began life as a 40-page picture book. In the board book version for children up to four years old, Baby Bear's search to find home is condensed, but no less beautiful. Every page turn reveals a stunning double-page spread illustrated in Nelson's signature medium, oil paints. Full of life, texture and emotion, Baby Bear is a gentle story of hope in a visually arresting package.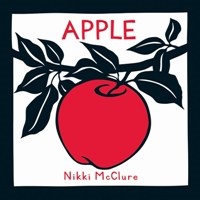 On seemingly the other end of the illustrative spectrum is Nikki McClure and her paper-cut art: "I cut my images from black paper with an X-Acto knife. Everything is connected. It is all one piece of paper, yet now it holds a story." Apple (Abrams Appleseed, $8.99, ages 3-5) was also a picture book before taking on life as a board book. In gloriously spare, thickly bordered illustrations, each page turn reveals a new step in the life of an apple tree. Using only black, white and red, McClure gives observers an optical feast.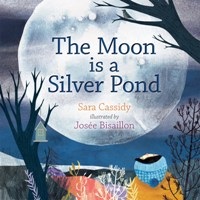 The Moon Is a Silver Pond by Sara Cassidy and Josée Bisaillon ($10.95, Orca Books, ages 0-2) has spare text with illustrations that tell stories far beyond the words. "The moon is a silver pond" on a cold, winter's night. Bisaillon's cut-paper, watercolor, pencil and digital collage art shows a clear sky, the moon shining down on a cozy cottage with a pond nearby. The moon is "a shining hubcap," "an apple pie," "a lost button"; each gently hued double-page spread depicting the moon and evoking a sense of comfort.

In this Issue...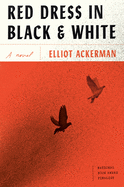 A National Book Award finalist introduces an Istanbul family in crisis, whose future depends on the young son who links them together.

Vengeance unfolds slowly in this tense, mid-20th century Southern gothic.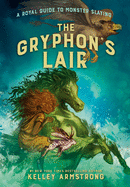 Twelve-year-old royal monster hunter Princess Rowan and her friends must face many dangers in their quest to return a baby gryphon to her kind.
Review by Subjects:
Fiction ⋅ Science Fiction & Fantasy ⋅ Graphic Books ⋅ Biography & Memoir ⋅ Social Science ⋅ Science ⋅ Sports ⋅ Children's & Young Adult

Book Candy
Iconic Book Covers
"What makes an iconic book cover?" the BBC asked.
---
"Science fiction & fantasy costume contestants posing at the 24th World Science Fiction Convention in Cleveland, 1966." (via Vintage Everyday)
---
Merriam-Webster explained "how to remember the spelling of 'definitely.' "
---
Author Craig Robertson chose his top 10 Scottish crime novels for the Guardian.
---
The Royal Press shared a video documenting the "step-by-step process of letterpress printing by experienced composer, Aunty Ah Chan, filmed in 2013."
---
The New York Public Library suggested "10 books for map enthusiasts to read at home."

Great Reads
Rediscover: Larry Kramer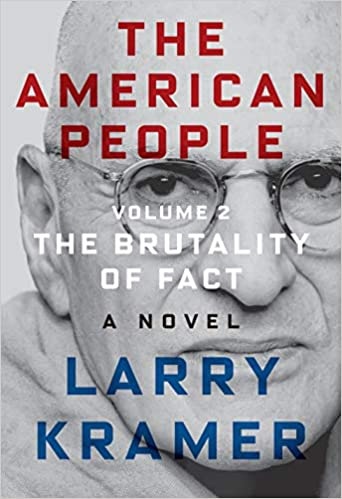 Author, essayist and playwright Larry Kramer died May 27 at age 84. Kramer, who "had feet in both the world of letters and the public sphere," wrote the New York Times, was co-founder of the Gay Men's Health Crisis in 1981, and later founded Act Up (AIDS Coalition to Unleash Power), "whose street actions demanding a speedup in AIDS drugs research and an end to discrimination against gay men and lesbians severely disrupted the operations of government offices, Wall Street and the Roman Catholic hierarchy." His breakthrough as a writer came with the award-winning film adaptation of D.H. Lawrence's Women in Love (1969), which he produced after obtaining it for $4,200 of his own money. Kramer's first novel, Faggots (1978), was a "scathing look at promiscuous sex, drug use, predation and sadomasochism among gay men, it was a lightning rod from the day of its publication."

Kramer's play The Normal Heart, which opened at the Public Theater in New York in April 1985 and ran for nine months, was "a passionate account of the early years of AIDS and his campaign to get somebody to do something about it," the Times noted. Other plays include The Destiny of Me and Just Say No, A Play About a Farce. Kramer's books include the historical novels The American People Volume 1, Search for My Heart (2015) and The American People: Volume 2, The Brutality of Fact (2020), as well as nonfiction works Reports from the Holocaust: The Making of an AIDS Activist (1989, revised 1994) and The Tragedy of Today's Gays (2005). The American People: Volume 2 is available from Farrar, Straus and Giroux ($40, 9780374104139).

The Writer's Life
Reading with... Jenny Zhang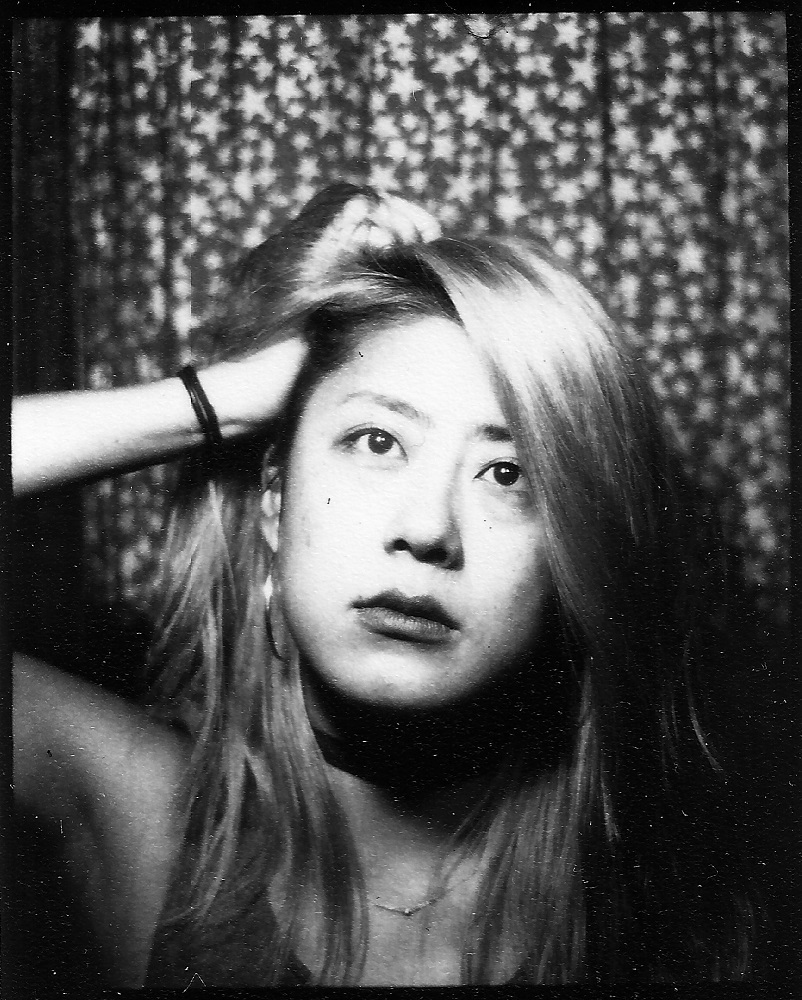 Jenny Zhang is the author of the poetry collection Dear Jenny, We Are All Find and the story collection Sour Heart. Sour Heart was awarded the Los Angeles Times Book Prize and PEN/Robert W. Bingham Prize for Debut Fiction, and was a finalist for the New York Public Library's Young Lions Fiction Award. Her new book of poetry, My Baby First Birthday, was just published by Tin House.
On your nightstand now:
Cathy Park Hong's Minor Feelings. Danez Smith's Homie. Morgan Parker's Magical Negro. Mary HK Choi's Permanent Record. T Kira Madden's Long Live the Tribe of Fatherless Girls. Ntozake Shange's Liliane. The Wilhelm/Baynes edition of The I Ching. A notebook where I've mashed together dreams and unfinished to-do lists. Dambudzo Marechera's The House of Hunger. Emily Brontë's Wuthering Heights. Ocean Vuong's On Earth We're Briefly Gorgeous. Elfriede Jelinek's Women as Lovers. Lots and lots of self-help books that I won't be sharing here. Can Xue's Love in the New Millennium. Gilbert Hernandez's Heartbreak Soup: A Love and Rockets Book. bell hooks's communion. Witold Gombrowicz's Ferdydurke. Ariana Reines's The Sand Book. Djuna Barnes's Nightwood. Roberto Bolaño's 2666.
Favorite book when you were a child:
The 100th book in the Sweet Valley series where this girl who was abandoned by her parents and just barely survived a traumatic childhood saw a newspaper photo of the Wakefield twins and realized she looked a lot like them and thought her ticket out of this horrific existence was to murder one of the twins and take her place.
Your top five authors:
I've never been able to answer this.
Book you've faked reading:
At least half of the books I was assigned in my college English classes. Reading should be pleasurable, not forced.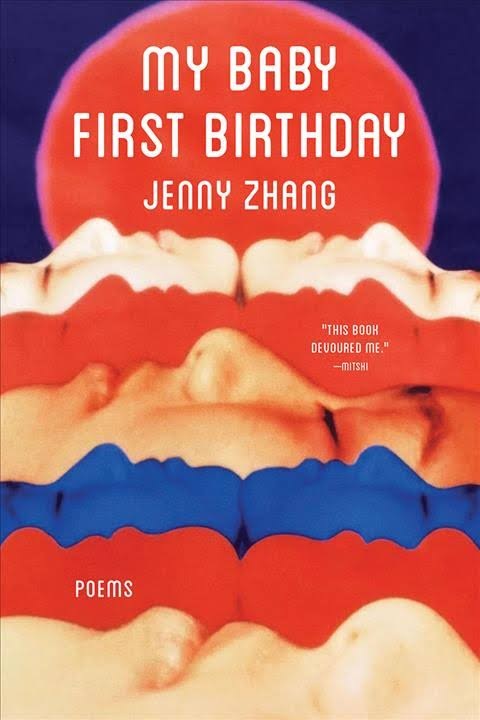 Book you're an evangelist for:
Qiu Miaojin Last Words from Montmartre. It is so delicious and extreme and hot and cold and desperate and unhinged and yet also controlled in the way it depicts desire and rejection. I love it so much.
Book you've bought for the cover:
Can Xue's Love in the New Millennium.
Book you hid from your parents:
Didn't have to hide anything. I was a '90s immigrant latchkey kid, baby! I read dirty books in the stacks of the public library instead of doing my homework and no one ever stopped me.
Book that changed your life:
Probably the first ever Babysitter's Club book narrated by Claudia Kishi. She wore clashing prints. I wore clashing prints. She loved Cheez Doodles. I loved Cheez Doodles. She just wanted to be an artist and hated school. I just wanted to be an artist and hated school. And she was Asian! So little fourth-grade me was like, Cool, I'm gonna write a novel where the main character is Chinese like me.
Recently, as an adult, A Little Life by Hanya Yanagihara. It was physically and spiritually affecting.
Five books you'll never part with:
To be honest, I can part with any book as long as it goes to a home that wants it.
Book you most want to read again for the first time:
Probably all those Little Golden picture books that provided such solace from a completely chaotic world.

Book Reviews
Fiction

Knopf, $26.95, hardcover, 288p., 9780525521815

Blackstone, $26.99, hardcover, 9781982673864
Catalyst Press, $15.95, paperback, 208p., 9781946395351
Science Fiction & Fantasy
Orbit, $16.99, paperback, 528p., 9780316425094
Graphic Books
Drawn & Quarterly, $24.95, hardcover, 256p., 9781770463844
Biography & Memoir
Crown, $27, hardcover, 304p., 9780525576679
Social Science
Ballantine Books, $27, hardcover, 288p., 9781984820754
Science
Ecco, $28.99, hardcover, 256p., 9780062968814
Sports
Hachette, $28, hardcover, 336p., 9780306845666
Plume, $18, paperback, 368p., 9780593083604
Children's & Young Adult

Puffin Canada, $16.99, hardcover, 352p., ages 10-14, 9780735265387
Chicken House/Scholastic, $18.99, hardcover, 336p., ages 9-12, 9781338571059
---