From the Shelf
Funny Women
Right now, during the Covid-19 pandemic, the advice that I am getting over and over is to "stay home" and "calm the f&*k down." First one: Done. Second one: I would if I knew how.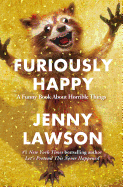 I did receive a message from the doctor; she said it was important to be kind and tell jokes. And that made me think of Jenny Lawson, author of Let's Pretend This Never Happened (Berkley, $16) and Furiously Happy (Flatiron, $17.99). Lawson has the ability to convey the surprisingly absurd situations of daily life with a wry tone as she makes her way through chronic pain and mental illness. She shocked me into laughing out loud more than once, and I thought, "Wow, did she really do that? Did she really say that?"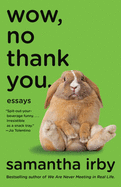 And that made me think of Wow, No Thank You (Vintage, $15.95), Samantha Irby's third book of essays. Irby pretty much vomits her negative thoughts, observations and judgments onto the page in an acerbic, matter-of-fact tone using language straight from what my elders would call "the gutter." As someone who pretty much funds the swear jar at work, I laughed through page after page until tears ran down my face. Irby's truth-telling about chronic pain, compulsive eating, relationships and bowel issues actually gave me an asthma attack. She is that good.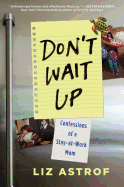 Right up the alley of anyone who has read the other two titles is Liz Astrof's Don't Wait Up: Notes from a Stay-at-Work Mom (Gallery, $27). Astrof is heart-wrenchingly funny about a dysfunctional childhood. She is also horrifically honest about raising children despite having no discernable parenting skills. I laughed, I cried, and can't believe these writers had the guts to put their true thoughts and feelings on the page. This is just what I need right now. --Lisa Von Drasek, curator, University of Minnesota Libraries

In this Issue...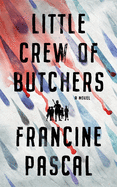 A young con man dangerously underestimates the murderous wrath of a group of children.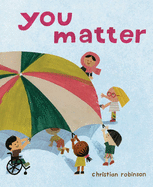 An alluring picture book that simply and succinctly declares the value of all the interconnected parts of our existence.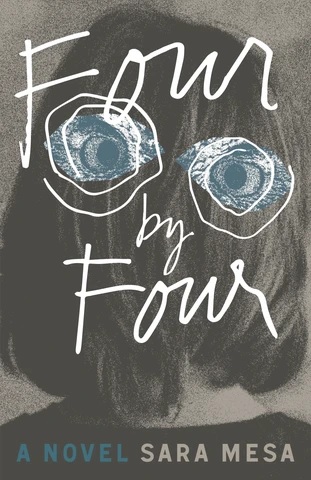 A private boarding school for teenagers hides menacing secrets in this psychologically devastating novel of abuse and power.
Review by Subjects:
Fiction ⋅ Mystery & Thriller ⋅ Romance ⋅ Social Science ⋅ Science ⋅ Children's & Young Adult

Book Candy
Reading Advice
Mental Floss shared "7 pieces of reading advice from history's greatest minds."
---
"Daydreaming is an age-old tradition for battling boredom," Quirk Books noted in revisiting some of its "If Authors..." blog posts.
---
Merriam-Webster looked up "14 airy, puffy words for windy speech."
---
Check out this year's winners of the Todd H. Bol Awards for Outstanding Achievement, named after Little Free Library's late founder.
---
In D.W. Young's new short film A Body of Language, antiquarian booksellers "reel off the special language they use."
---
Mary Queen of Scots' prayer book will be auctioned at Christie's, Fine Books & Collections magazine reported.

The Second Home
by Christina Clancy
The Gordon family has spent countless summers in their family home in Wellfleet, on Cape Cod, where they can relax and retreat from their year-round lives in Milwaukee. But the events of one summer, when their daughters are teenagers, will have far-reaching effects for the whole family. In her debut novel, The Second Home, Christina Clancy explores the complicated dynamic between two sisters, the consequences of impulsive decisions and the elusive meaning of home itself.
Clancy's narrative begins in early 2016, when Ann, the oldest Gordon daughter, is preparing to sell the Wellfleet house after her parents' death in a car accident. (Ann's younger sister, Poppy, an itinerant surfer and yoga teacher, is--reluctantly--back in Milwaukee trying to prepare her family's other house for sale.) As Ann revisits the Cape Cod house for the first time in years, she flashes back to one summer nearly two decades ago, when her family came to the Cape as usual but brought Michael, a recently orphaned student of her father's whom the Gordons ended up adopting. Although it was Ann's idea to have her family adopt Michael, she wasn't prepared to deal with her tangled feelings about him--definitely more than sisterly--while having him as part of her family. Poppy adored Michael, but his sudden presence in her family made her feel a bit left out, so she turned to surfing and drugs as both a distraction and a new community.
The distance between the three teenagers, each struggling to find their own way, only grew as the summer went on. Ann, babysitting for the two sons of a wealthy couple from Boston, longed for the seemingly effortless, comfortable life on display at their house. She was also flattered and confused by the attentions of Anthony, the boys' father. Michael, still grieving the loss of his mother and struggling to fit into a loving but entirely different family, found distraction in his part-time landscaping job. And Poppy, disinclined to think about things too deeply, nevertheless was sensitive to the seismic shifts in her family's life. All of them were blindsided by the outcome of that summer, which eventually led to Ann standing in the Wellfleet house on a February day in 2016, shivering, with no idea where Michael is or how to bridge the emotional gap between herself and Poppy. Clancy intertwines the two time periods so the reader can guess where some of the plotlines are going, but she doesn't give away either the full sequence of events or the emotional impact of them on her characters.
Clancy's love for Cape Cod comes through in her depiction of the house, located just off Route 6 and layered with family memories and stories. The adult Ann, to her own surprise, realizes that she has more pride and emotional investment in the house than she thought, and even Poppy, the traveler, cherishes her memories of childhood summers there. Home is a much more difficult concept for Michael to reckon with, but the choices he makes about where and how to build his life as an adult also speak to the power of the Cape house. All three siblings feel the pull back to Wellfleet, even (or especially) in the wake of tragedy.
Like the house itself, Ed and Connie, the Gordon parents, often seem to be simply part of the background of their children's stories. But both are interesting characters in their own right: Ed the affable, slightly hippie-ish teacher, beloved by his students, is also happy to shrug off his public persona for a few weeks on the Cape each year. Connie, relentlessly social and capable in Milwaukee, mostly spends her summer vacations reading, though she (sometimes) notices more than her children give her credit for.
As Ann and Poppy try to sift through the logistical and emotional clutter of selling the Cape house, they are both forced to reckon with the events of that long-ago summer. In Ann's case, this means facing up to her own decisions and also letting go of the weight of several events that were out of her control. For Poppy, it means finally asking the right questions to get to the bottom of what really made Michael disappear, and also asking herself whether the globe-trotting life she's chosen is the one she wants. Both sisters--and eventually Michael--have to deal not only with the legal challenges of their shared inheritance, but the personal challenges posed by the memories that have affected all of them in profound ways.
Warm, absorbing and thought-provoking, Clancy's narrative nudges her characters to look honestly at the disparities between memory, truth and reality. Along the way, she leaves readers with a craving for lobster rolls, the feel of sand between their toes, and perhaps even a sharp longing for the homes they've loved and lost. --Katie Noah Gibson
St. Martin's Press, $26.99, hardcover, 352p., 9781250239341
---
Christina Clancy: Coming Home Again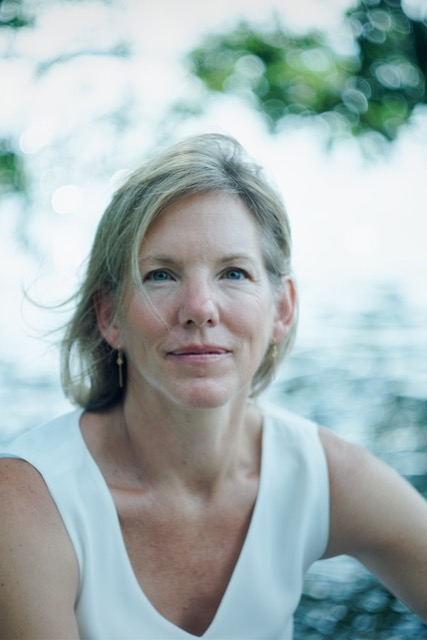 (photo: James Bartelt)
Christina Clancy spent many childhood summers on Cape Cod. She holds a Ph.D. in creative writing from the University of Wisconsin-Milwaukee and has taught creative writing at Beloit College. Clancy lives in Madison, Wis., with her husband. The Second Home is her debut novel.
What was the inspiration for The Second Home?
The story started with Poppy, the youngest Gordon sibling. She's a surfer and has been traveling all over the world. She was inspired by a bartender I met in Panama who was traveling and working all over the world. I'm such a Midwesterner--I have this idea of bringing people home. And I wondered: How would I get Poppy home and have her reconnect with home?
I knew "home" was going to be Milwaukee, because I'm from Milwaukee. But my grandparents lived on Cape Cod and I spent so much time there. In my family, there was a lot of trauma when my grandparents passed away and we tried to figure out what to do with their house. I interviewed some female surfers, and one of them very pointedly said to me, "Whatever you do, you can't have Poppy get married and settle down at the end of the story." I ended up having something between that ending and having Poppy continue with the life she'd previously had.
The book really explores the idea of home, and multiple homes.
Yes. Home can be a complicated idea, especially when there's a second home in the mix. In some ways, second homes can feel even more like "home" than the places we live with our families. I don't think home is ever an obvious thing for us. Whether we're trying to recapture feelings we felt as children, or create a home for the first time as adults--some people never feel like they have a home. I have a friend who is from Spain and has moved to the U.S., and he said he only ever felt at home in an airplane. You can definitely have that feeling of home in an "elsewhere." I used to teach English at Beloit College and I taught a course on "Elsewhere," so clearly that's a big idea for me.
Is the Gordons' house on Cape Cod inspired by your family's house?
Yes, partly, but it's really inspired by the house next door to where my family lived. My grandparents' house is right on the cove, and our neighbors' house is closer to Route 6, although it's also near the cove. It feels very private, especially once you drive up that long driveway. The view is really beautiful.
My grandfather taught at Harvard and then was the headmaster of boys' schools. He was around kids all the time. When we were kids and would go visit, it was my mother's vacation. She was a single mom and she just wanted to be able to relax. An older lady, Mrs. Andl, lived next door and she was a complete foil to my grandparents. She had this soft voice and curly hair, and she always wanted us to come over and play games. She wore these flowered maxi dresses and she was so warm. We'd play Tiddlywinks or Parcheesi or Uno. That's why the game cabinet was so important in the novel; I wanted to bring those characters back to a time when nobody was on a phone. I think houses imprint themselves on us, and that one definitely did on me.
Mrs. Andl loved telling stories about her house. The previous owner, Clarence Hicks, was kind of crazy. He made a bunch of money during Prohibition from running rum. My grandmother would stand on Route 6 with a lantern and guide all the men who were smuggling rum up the coast. Hicks is kind of a legendary figure in the area--there are holes all over that house where it was rumored he'd hidden money.
The Gordons adopt a teenage boy, Michael, who is recently orphaned. How did you decide to include him in the book?
I used to volunteer at a school in the central city of Milwaukee and there was a little boy named Michael who stole my heart. He had a lot of ADD issues and a lot of family life problems. We just clicked, and we'd always read together. One day I went in to work with him, and he was gone. He never came back to school again. It troubled me. There was a part of me that wanted to save this kid and help him. I couldn't, of course. Sometimes we think we can do more for people than we really can. I wanted to imagine Michael finding a home, but I knew that it would never be easy for him.
How does the idea of class come through in the novel?
A lot of people, when they hear about this book, think it's going to be about a wealthy family on Cape Cod with a second home. But the Gordon family is very blue-collar: Ed, the dad, is a teacher. People in the Midwest know that, on either coast, there are lots of people who don't even know about Wisconsin. The class divide is also really stark in Milwaukee. Ann is very aware of these things, and she's extra conscious of class on Cape Cod.
I'm always very interested in class. That summer when she's a teenager, Ann is also figuring out what men are like, and how she thinks they should be, how they should treat women, and what kind of life she wants for herself.
The book is about the whole family, but in some ways it's really the story of Poppy and Ann, the two sisters.
I think each of the characters represents a different personality type, and the shared history of the house also brings them back together. A lot of people identify with Poppy because they share her wanderlust. But many people are frustrated with Poppy and identify deeply with Ann. I admire Ann because she gets dealt a tough hand in life--she's "Ann with a Plan," as her dad says, and then that plan gets thwarted. But she figures it out. She has this confidence that can be her downfall, but it's also her strength. --Katie Noah Gibson
---
Shelf vetted, publisher supported.

Book Reviews
Fiction

Open Letter, $15.95, paperback, 230p., 9781948830140
The Overlook Press, $23, hardcover, 160p., 9781419744389
Harper, $28.99, hardcover, 352p., 9780062328250
Mystery & Thriller
Penguin Books, $17, paperback, 352p., 9780143134244
Random House, $27, hardcover, 320p., 9780525509974
Tor, $15.99, paperback, 176p., 9781250250155
Romance

Blackstone, $24.99, hardcover, 240p., 9781982614768
Social Science
Harper, $29.99, hardcover, 416p., 9780062916594
Counterpoint, $26, hardcover, 336p., 9781640093140
Science
Riverhead, $28, hardcover, 304p., 9780735213616
Children's & Young Adult

Atheneum Books for Young Readers, $17.99, hardcover, 40p., ages 4-8, 9781534421691
Greystone Kids, $17.95, hardcover, 36p., ages 3-8, 9781771646536
Yellow Jacket/little bee books, $14.99, paperback, 256p., ages 12-up, 9781499811094
---