From the Shelf
Meditate on These Books
Have you turned to meditation to relieve some of the stress brought on by the coronavirus? If so, and you want to deepen your practice (or if you haven't but would like to), here are three great books to get you started.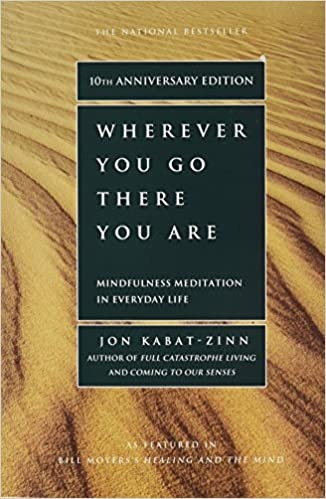 As the creator of mindfulness-based stress reduction (MBSR) in 1979, Jon Kabat-Zinn is one of those credited with popularizing meditation in the West. Wherever You Go, There You Are: Mindfulness Meditation in Everyday Life (Hachette Books, $17) is his inspiring, often poetic, introduction to meditation, what he calls "the process by which we go about deepening our attention and awareness, refining them, and putting them to greater practical use in our lives."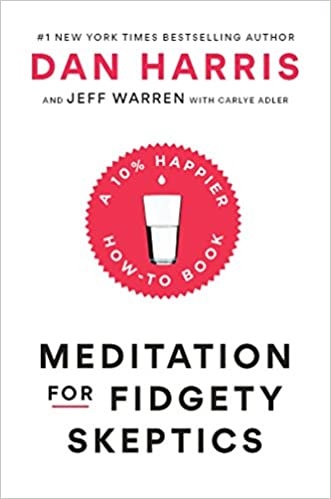 After he suffered an on-air panic attack in 2004, ABC News anchor Dan Harris began to meditate. Since then, the self-described "evangelist" for the practice has written a bestselling book, launched a weekly podcast and created a popular app. In January 2016, Harris and meditation teacher Jeff Warren boarded a bus and took off on an 11-day cross-country trip to spread the meditation gospel. Meditation for Fidgety Skeptics: A 10% Happier How-to Book (Spiegel & Grau, $17) recounts that journey, in an entertaining story of their interactions with new and experienced meditators and a solid manual for anyone starting a practice.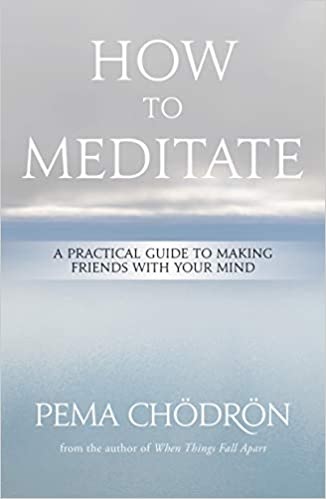 For those ready to wade into slightly deeper waters, there's noted Buddhist teacher Pema Chödrön's How to Meditate: A Practical Guide to Making Friends with Your Mind (Sounds True, $19.95). In addition to describing the basics of mindfulness meditation, Chödrön offers ample guidance about working with difficult emotions and incorporating sounds, sights and bodily sensations into one's practice.
While none of these books will transform you into an instant yogi, they may move you a few steps further along the path to enlightenment. --Harvey Freedenberg, freelance reviewer

In this Issue...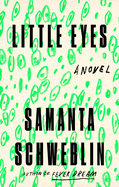 In her dystopian novel, the acclaimed Argentinian author explores how technology brings people closer and rips them apart.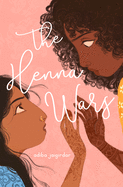 Religion, culture and identity clash in this queer YA romance about two girls with competing henna businesses.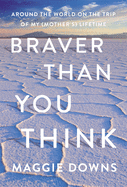 In this vivid memoir, a woman chronicles her trip around the world while trying to reckon with the loss of her mother.
Review by Subjects:
Fiction ⋅ Mystery & Thriller ⋅ Science Fiction & Fantasy ⋅ Biography & Memoir ⋅ Science ⋅ Travel Literature ⋅ Children's & Young Adult

Book Candy
Writing Challenge
"Writing challenge: pen a story based on an intriguing first line," Atlas Obscura challenged.
---
Merriam-Webster challenged foodie wordsmiths to "test your knowledge of food vocabulary!"
---
Mental Floss recalled when Magic Eye picture books "ruled the world--and frustrated millions of people."
---
Actor Stanley Tucci's bookshelf "is too messy, says celebrity book curator Thatcher Wine." (via Vox)
---
Author Abbie Greaves chose her top 10 books about silence for the Guardian.
---
The New York Public Library offered some "book recommendations from our lions, Patience & Fortitude."

The Jane Austen Society
by Natalie Jenner
In The Jane Austen Society, a fictionalized account of the Society's founding, Canadian debut novelist Natalie Jenner draws on the broad, timeless appeal of Jane Austen for a charming story of an unlikely collection of readers who band together to save what remains of Austen's home. Along the way, their shared passion for the author of Pride and Prejudice brings hope, healing and surprising connections into each of their lives in ways that will gratify bibliophiles in general and Janeites in particular.
Jenner begins in Chawton, Hampshire, in 1932, when farm laborer Adam Berwick meets an American girl "so beyond him in her beauty as to be almost otherworldly." She has come to Chawton to see "the little steward's cottage where the Gosport and Winchester roads intersected, and where Jane Austen had finally found a home for her writing after years of dependency." The house is still owned by the Knights, the family that adopted Jane's brother as their heir. A fan of H. Rider Haggard's adventure stories, Adam nevertheless responds to her heartfelt insistence that he read Austen's novels. Adam still carries the pain of losing his chance at a future of study after his elder brothers died in World War I, his father died of Spanish flu, and Adam and his mother had to sell the family land to pay off their debts. Adam envies the "contented state" he observes in the American girl and decides that if reading Austen can give him the key to peace, read Austen he will.
More than a decade later, his discovery of a Georgian-era toy in a rubbish heap near the steward's cottage leads Adam to an epiphany: though visitors occasionally come to see Austen's former home, no one has acted to preserve the site and her legacy for future generations. He realizes he may be "the only one paying attention to the rapid shortening of the days, the rubbish left by the side of the road, and the neglected and forgotten past." Now a dedicated Austen reader, Adam approaches the local doctor with the idea that they should purchase and renovate the cottage as a memorial where future generations can honor Austen and feel a personal connection to the beloved author. Realizing the size of the undertaking, Dr. Gray suggests they recruit others to join the cause, and so the first Jane Austen Society is born. Its membership includes Adeline Grover, a war widow and former teacher; Andrew Forrester, a solicitor for the family who owns the cottage; Evie Stone, a maid who secretly catalogues the Knight family library; Frances Knight, soon to be the last of the family line; and Mimi Harrison, a famous American actress with a rich and ruthless fiancé. Despite their carefully laid plans, though, the Society faces a struggle: Frances's elderly father, a man who always disliked Austen tourists visiting Chawton, is dying. The terms of his will make any sale of the cottage extremely disadvantageous for Frances, possibly in a bid to prevent its repurposing as a museum. If the Society is to preserve Austen's legacy, they must decide what they are willing to sacrifice.
In true small-village fashion, a complex web of relationships connects the characters, including long friendships, thwarted love and quiet yearning. Observant readers may notice that Jenner uses these links to pull subtle shades of Austen into the plot. The Society members' conversations frequently turn to literary criticism, and they discuss their love of Elizabeth Bennett while disagreeing over Emma Woodhouse's merits--like today's Janeites. However, Jenner's characters are not relegated to mere mouthpieces of fan service. Instead, they possess the universal human needs, doubts and lack of self-awareness that makes Austen's characters ring true. As in Persuasion, a lost love still lingers. One of the male characters recognizes the signs of attachment in Emma's Mr. Knightley but overlooks the same signals in himself. Jenner even includes precisely the sort of shrewd-minded, empty-hearted opportunist Austen used to create conflict. Knowledge of the works referenced will add to the experience, but the elegant homage that emerges is not metafictive enough for prerequisites. The Jane Austen Society stands on its own as a moving examination of the power of story.
Like Adam, many of the characters turn to Austen for respite from grief and trauma, experiencing "an inexplicable anxiety over whether the main characters would find love and happiness, while all the while knowing, on some different parallel interior track, that it was all going to work out in the end." Jenner creates the same feeling of safe suspense. Even though Chawton House's current existence makes the Society's success a foregone conclusion, the desire to see its members come together and rise above their individual struggles builds emotional investment in their goal. While Jenner's narrative is not the true story of the Society's founding, she has created such a sweet and graceful version that readers will likely wish it were. --Jaclyn Fulwood
St. Martin's Press, $26.99, hardcover, 320p., 9781250248732
---
Natalie Jenner: Austen as Inspiration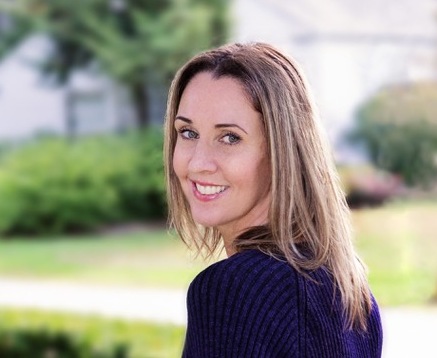 (photo: Sarah Sims)
Natalie Jenner was born in England, raised in Canada, and graduated from the University of Toronto with consecutive degrees in English Literature and Law. She worked for decades in the legal industry and also founded the independent bookstore Archetype Books in Oakville, Ontario, where she lives with her family and two rescue dogs. Jenner recently spoke with us about her lifelong devotion to the works of Jane Austen.
What is it about Jane Austen and her work that still compels us more than 200 years after her death?
In some ways, the very qualities of Austen's work that can sometimes be criticized--the lack of historical context or physical detail, a quietness to the story, the omniscient narrative voice--all work in her favor when it comes to her timelessness. There is no grandstanding, no strategic playing to the reader of the time. Austen cared about her audience as much as anyone, but I think she cared about winning them over in a pretty lofty and lasting way: by appealing to their better selves. We feel better about our own chances for growth and happiness, and about the ways in which we can support and even lift each other up, when we read these books and see such recognizable and flawed characters do the same.
Reading Austen was advised as treatment for shell shock during World War I. What qualities make Austen a palliative for trauma?
In difficult times, I have turned to Austen because the worlds she creates are inherently fair, just and attractive to enter. With such a varied canvas of characters, she manages to achieve a resolution by the book's end that not only makes sense, but helps us make sense of our own lives. Even on the simplest level of plot, there is a wonderful cathartic symmetry to her stories that the reader can rely on. I always have to single out the genius quality of her prose, which has few equals. There is an almost mathematical, Bach-like precision to her writing. I never get lost in the thicket of a page-long sentence as I might with Henry James. Her sentences resolve themselves as logically and cleanly as her plots.
Your characters have all been through some sort of crisis or pain--grief, loss, thwarted love. How did you develop the themes and subplots attached to your ensemble cast?
Well, I am a "pantser," not a plotter, when I write. I never know what the next sentence or even the next word is going to be until I am typing it. With at least three of my characters, they revealed their secret pain to me first, and as I progressed through the first draft I started to see how all of the characters were struggling in some way with trying to live with loneliness and loss. The honest answer is that the development of the themes and subplots was character-driven. I set out to write a story about a group of people that come together to save Jane Austen's house, and I was well into it before I realized that I was also writing about living with grief and despair. Which is doubly ironic to me, since I was struggling with similar emotions at the time as my family worked through a challenging health diagnosis for my husband.
How much of your version of the Society's founding is fictionalized?
It is completely fictionalized except that it parallels three real-life events: the finding of a piece of rubbish in front of the Austen cottage and how it sparked a local woman in 1940 to set up the first society with a handful of friends in her parlor; the initial attempts by the society to raise money through newspaper advertisements to buy the Austen cottage and turn it into a museum; and the acquisition over time and at auction of various pieces of Austen jewelry, particularly by wealthy or famous Americans. I decided from the outset to completely fictionalize the story of the society's founding so that I could pursue my characters and their stories to their own logical ends, without feeling constrained by or failing to respect the lives of the real founders.
What's your favorite Austen novel?
This is such a tough question, because at different times in my life, Pride and Prejudice, Persuasion, Emma and Mansfield Park could claim that title. For sheer enjoyment and swooniness, I will always pick Pride and Prejudice first with Emma a close second. Right now, as a middle-aged empty-nester, I would pick Persuasion, for its hopeful tone, its message of perseverance and its superb portrayal of a truly good human being.
I gravitate towards Mansfield Park whenever I'm feeling a bit spiky.
Have you made the pilgrimage to Chawton?
Yes, many times--I've lost count! I first made the pilgrimage exactly 30 years ago as an undergrad. Jane Austen's House Museum in Chawton is, along with Louisa May Alcott's Orchard House in Concord, Massachusetts, the greatest example I have come across of an artist's house and surrounding vicinity looking completely of a piece both with its history and its legacy. Every time I see Austen's little table where she wrote, I cry. I'm never the only one in the room crying, either. It's so special, and I urge all Austen fans to try and make it there one day.
What was your research process?
I turn to Austen particularly during challenging times, and in 2017 I was coping with a very serious and traumatic health diagnosis for my husband. I spent months rereading Austen's books, and then when I had exhausted those, I started to read all the books on the story of her life and her fandom that I had collected over the years, until I hit the wall--like all Janeites--of wanting, of needing, more. Given the complexity of my husband's ongoing medical situation, I was also finding a real source of inspiration in Austen's own story of writing through grave illness and despair.
That year was also the 200th anniversary year of Austen's death, and eventually I decided to make a solo trip to the U.K. to walk in Austen's footsteps and take advantage of all the great events and public discussion taking place over there. I spent several days in Bath at the International Jane Austen Festival and then a week in Alton, and used the time on my own to fully immerse myself in whatever I wanted to see, without the pull of family, without the plaintive cries of "When are we going to the pub?" I returned home with a big bag of more books on Jane, started attending a few Austen-related lectures and conferences, and yet all this time, that entire year, I had no idea I was about to write a book. So my research process was, ultimately, completely unintentional and intuitive. I do tend to first do my research and then put it to bed, and start to write, rather than the other way around anyway. But it amuses me now, looking back, to see how unaware I was of the creative spinning going on inside me that whole time. --Jaclyn Fulwood
---
Shelf vetted, publisher supported.

Great Reads
Rediscover: Deadliest Enemy: Our War Against Killer Germs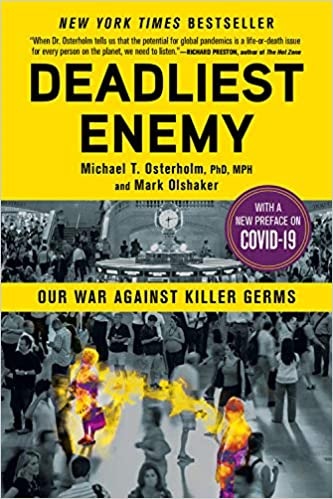 Deadliest Enemy: Our War Against Killer Germs (2017) by epidemiologist Michael T. Osterholm and writer Mark Olshaker investigates the biggest biological threats to humanity and outlines ways to avoid or contain them. The book explores every major disease outbreak from the last several decades, including HIV/AIDS, Ebola, Zika, SARS, MERS and other influenza variants. Osterholm and Olshaker also explore antibacterial resistance, toxic shock syndrome, the search for an influenza vaccine, bioterrorism and the anti-vaccination movement. One chapter is titled titled "SARS and MERS: Harbingers of Things to Come." The authors give explicit warnings about the lack of a global action plan for the next major flu pandemic, though they also provide hope for a possible universal flu vaccine, which would replace often ineffective annual shots.

Deadliest Enemy was a critical success, lauded by Hot Zone author Richard Preston as a "powerful and necessary book that offers us not just fear but plans." Thanks to current events, the book has been republished in paperback with a new preface on COVID-19. It is available from Little, Brown Spark ($17.99, 9780316343756). --Tobias Mutter

Book Reviews
Fiction

Riverhead, $26, hardcover, 256p., 9780525541363
Forest Avenue Press, $16.95, paperback, 304p., 9781942436416
Thomas Nelson, $16.99, paperback, 336p., 9780785222040
Mystery & Thriller
Park Row, $17.99, paperback, 336p., 9780778309703
Morrow, $28.99, hardcover, 288p., 9780062434029
Science Fiction & Fantasy
Lanternfish Press, $12, paperback, 144p., 9781941360316
Skybound Books, $26, hardcover, 368p., 9781982121549
Biography & Memoir
Penguin Books, $26, hardcover, 192p., 9780525505242
Science
Icon Books, $22.95, hardcover, 272p., 9781785786051
Travel Literature

Counterpoint, $26, hardcover, 304p., 9781640092921
Children's & Young Adult

Page Street Kids, $17.99, hardcover, 400p., ages 14-up, 9781624149689
Children's Book Press/Lee & Low, $19.95, hardcover, 40p., ages 8-11, 9780892394234
---